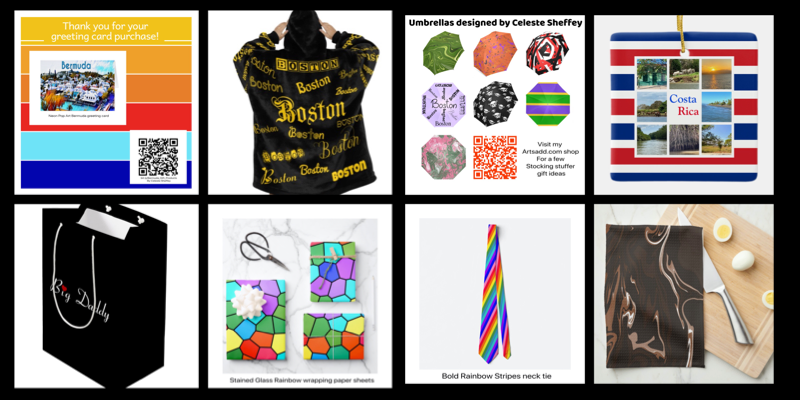 Travel, Fashion Wear and Art Designs by Celeste
Great Grandma, cancer survivor, snapping moments in time and translating them into wonderful travel memories, eye-catching home decor items and colorful conversational designed fashion wear for him, her or baby.
Stores of Celeste of Khoncepts Gifts, Fashion and Home Decor
My journey from attending craft shows to organizing vendor events to online opportunities has been awesome. My 2016 medically necessary retirement required the transition to a totally online presence.
| | |
| --- | --- |
| Celeste on Zazzle – * * Main store | gifts, fashion, home decor and travel images |
| Society6 | gifts, fashion, home decor including furniture and travel images |
| Khoncepts on CafePress | gifts, fashion, home decor and travel images |
| Khoncepts on Cowcow.com | *featuring hooded rain ponchos, umbrellas and tote bags |
| Khoncepts on Artsadd | fashion for him, her and children including umbrellas |
| Redbubble | gifts, fashion, home decor |
| Print All Over Me (PAOM) | fashion for him & her, and home decor |
Celeste of Khoncepts online shopping opportunities
Celeste's Social Media
Celeste's Social Media accounts
Stock Photography
Alamy
Getty
Zazzle – Top selling travel images purchased! Many can be customized by the client prior to buying
Celeste of Khoncepts Stock Photography sites
Countries our clients order from
Australia /Austria /Brazil /Bulgaria / Canada /Croatia /Czech Repubic
Denmark /Finland /France /Guadeloupe /Germany / Greece
Hungary /Ireland /Italy /Japan /Luxembourg /Mexico /Netherlands
New Zealand /Norway /Portugal/ Romania /
Singapore / Serbia / Spain /Sweden /Switzerland/
Thailand /Turkey /United Kingdom