Fashion Friday – Custom color designed snow boots
|
September 27, 2019
|
Comments Off

on Fashion Friday – Custom color designed snow boots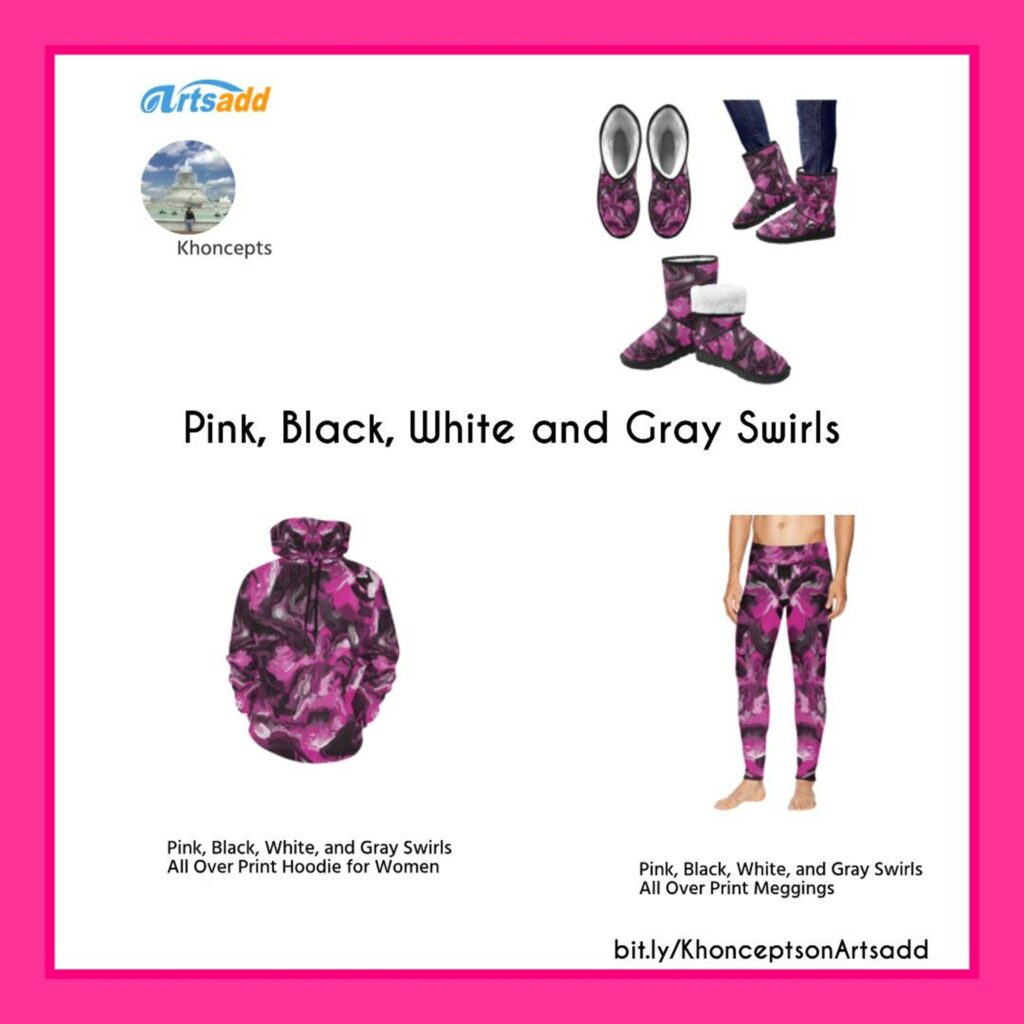 Custom-color designed pink and black snow boots are comfortable and fabulously stylish. Pair the boots with the comfy matching leggings or cute hoodie. These Pink, Black, White and Gray Swirls selections are perfect clothing for New England autumn weather.
You can find additional fashion accessories featuring this pattern like umbrellas and dresses, in my Artsadd shop.
If you enjoy this specific custom color design, visit my Zazzle shop for ties, bandanas and more.
Contact me below to share specific colors you have in mind and let's create your own pair of custom color designed snow boots.