Artwork Sold in September – Sunday Summary Sales Smiles
Lists and links to artwork sold in September 2020
Sharing the stories behind the creation of artwork sold in September, purchased from my Zazzle and CafePress shops.
Art and Travel Postcards
Green Floral Tapestry – Thinking of You postcard (3) – Netherlands

I see art everywhere even a sidewalk covered with broken glass. Using one of my iPad art app filters, creating something beautiful.
San Francisco Photo Collage postcard – New Orleans

Popular postcard featuring a colorful photo collage of a visit to San Francisco to visit my brother. I wrote about it in 2010 blog post.
Red, Yellow, Black, Blue and Green Blocks
square wall clock – New Jersey

Brightly colorful geometric blocks design was created in July 2019 using my favorite Microsoft Digital Suite 2006 software.
Black, White and Red Ellipticals Bathroom soap dispenser set – Missouri

The Red, Black and White Ellipticals bath decor is an extremely popular bath products and was created in 2014 on a desktop computer. Coloring it in with red and black was oddly relaxing.
Black, White and Red Ellipticals shower curtain – Illinois
Chocolate Lava Cake – Strawberries and Ice Cream paperweight – New Jersey

Choosing from a multitude of delicious looking desserts to photograph is one of my favorite cruise activities. This mouth watering image was also accepted by one of my stock photo agencies.
Sint Maarten – St. Martin Oceanview jigsaw puzzle – Virginia
Black, White and Red Stripes neck tie (2) – Germany
Autumn Foliage – Boston, MA postcard (5) – Florida

I've lived on the East Coast my entire life. Autumn is my favorite time of year!
Shades of Purple Stripes bath towel set (2 sets) – California

Royal shades of purple stripes bath towel set was created in 2017.



Black, White and Red Circles magnet

Doodle art created in 2016 merging two software programs into one design.


12 Month Calendar of Bermuda images
Memories of several family trips to the beautiful island of Bermuda
Mardi Gras Blocks face mask
Colors inspired by a photo I took of a King Cake for Fat Tuesday.
Black, White and Red Graffiti Art cloth face mask
Purchases chosen by customers during September 2020
Full Categories for each product with matching items
Each product is part of a larger category of home decor, art and gift products.
Sold from my CafePress shop!
Excited to see a You have made a Sale from my CafePress shop email pop up on my phone. Thrilled to see a customer had purchased a 5'x7′ area rug.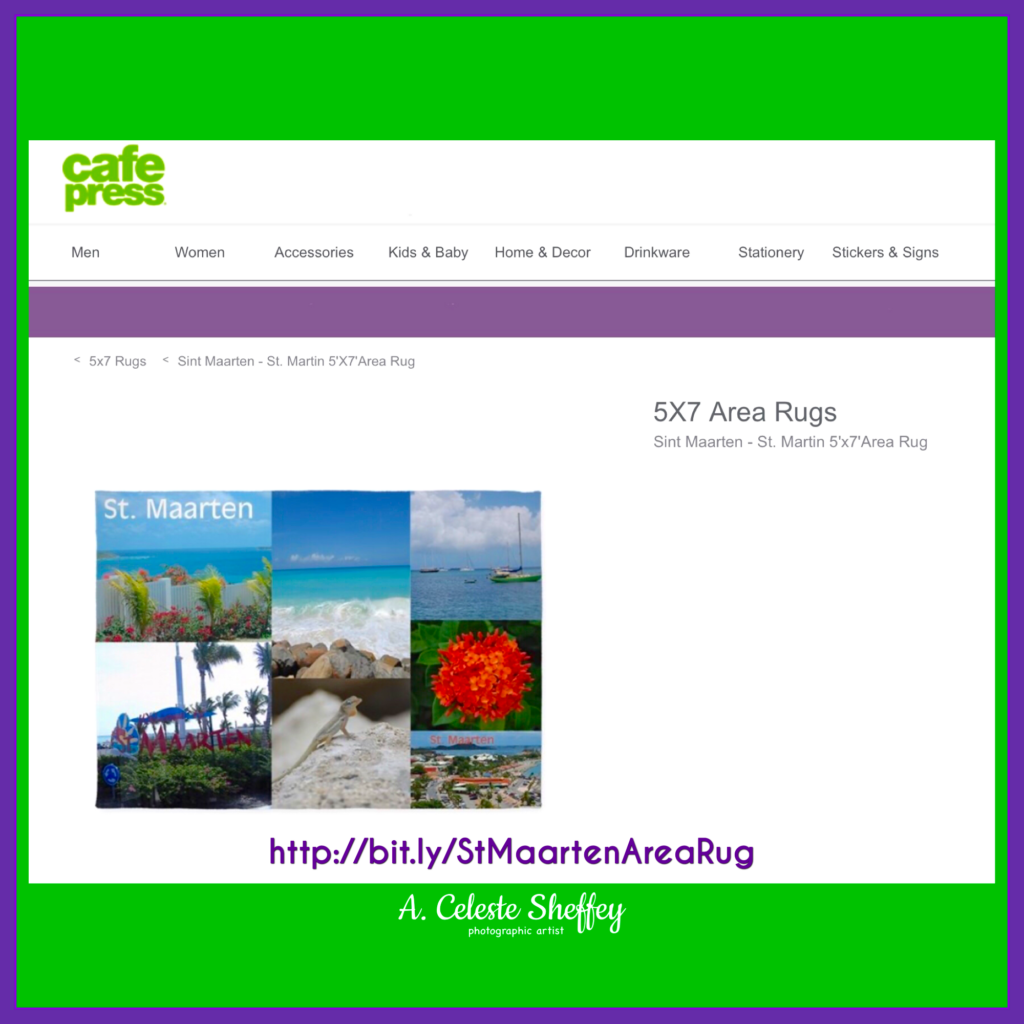 Short iMovie of today's Zazzle product items post
Learning about my new iMac and decided to try out iMovie. I'm used to using a very different type of video editing program. I'd call this attempt a C+ lol.