Travel Tuesday – walking to beaches near Oranjestad, Aruba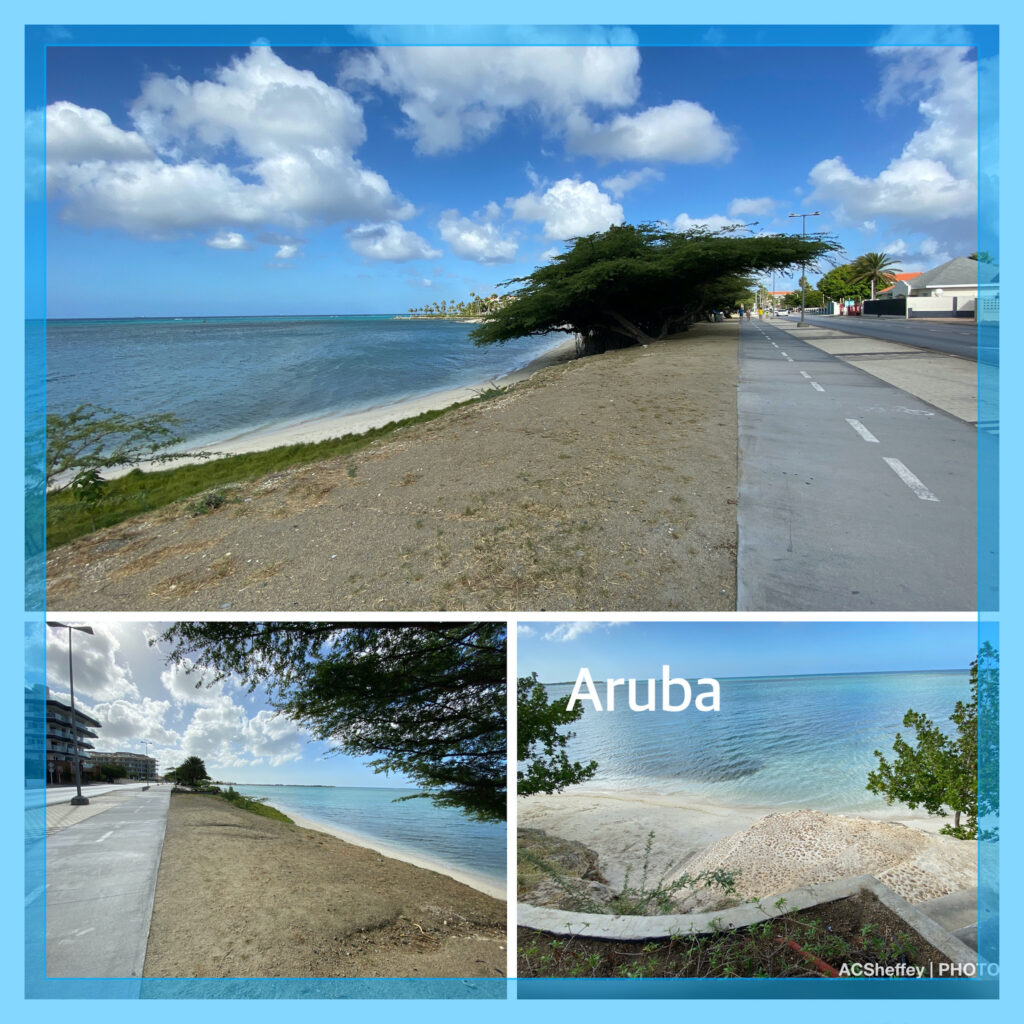 Walk to beaches from downtown Aruba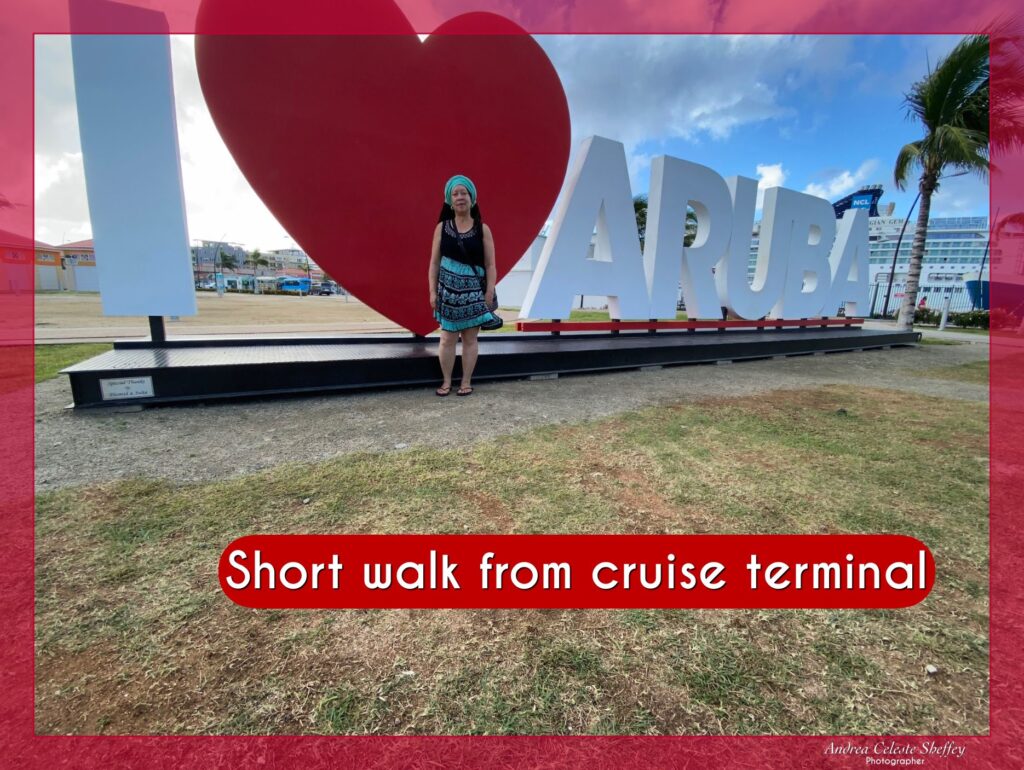 We docked in Oranjestad, Aruba around 8:00am, February 8, 2020 on a sunny cloud filled day. There are two cruise port terminal buildings and this time we docked at the first building. It contained lots of local vendors, restrooms and tourist information.
Outside of the cruise terminal are more vendors/artists, a walkway to the gate to pass through into the public part of town. There are stores, shops, a free 2-level red trolley train and signs directing you to the beaches. Take a right at the Diamonds International store and enjoy a leisurely stroll along the picturesque tree lined sidewalk of L.G. Smith Boulevard.
Pose for a few selfies at The Queen Wilhelmina Park adjacent to The Renaissance Suites. Steps away is Governor's Beach. Such an exciting discovery. My first beach in Aruba and it was deserted, perfect for more selfies. Right next to the beach is the West Deck bar and grill.
A bit further down the boulevard was a wonderful juxtaposition with the main street to my left and the famous divi divi trees shading the beaches on my right. This stretch of road has several areas to sit and relax while enjoying the ocean breeze as the waves crashed along the shore.
Once rested, it was time to venture further down Aruba's beach walk paths, as I had several hours before 4:30pm to re-board the ship. Surfside Beach was my next discovery. Free parking among the divi divi trees. Free public beach which is rare in many parts of Massachusetts. It's remarkable to have beaches close to Oranjestad that are clean and mostly free of people.
It was truly enjoyable heading back to the cruise port terminal after walking to the beaches near Oranjestad, Aruba.
Contact me if you have questions on cruising to Aruba or take a moment to read my other blog posts. More notes on different ports coming soon.