Fashion Friday – Booties and Hoodies and Maxi Dresses
Match your fabulous pointed toe booties with a hoodie or a dress for a fun fashion statement.
Wearing a pair of these stylishly patterned pointed toe booties will instantly dress up your outfits.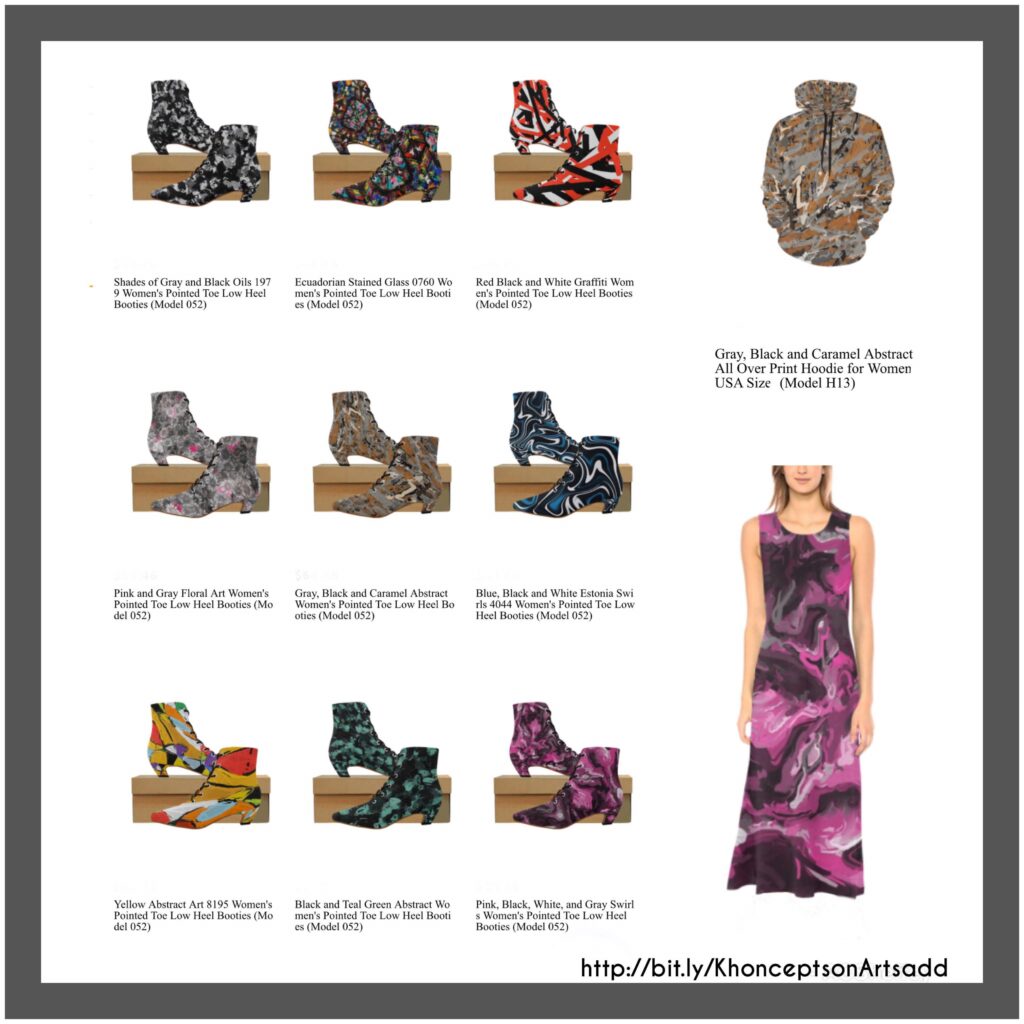 Contact me to design using your favorite colors – no obligation to purchase!