Stock Photo Sunday – the model is me in Iceland!
|
September 15, 2019
|
Comments Off

on Stock Photo Sunday – the model is me in Iceland!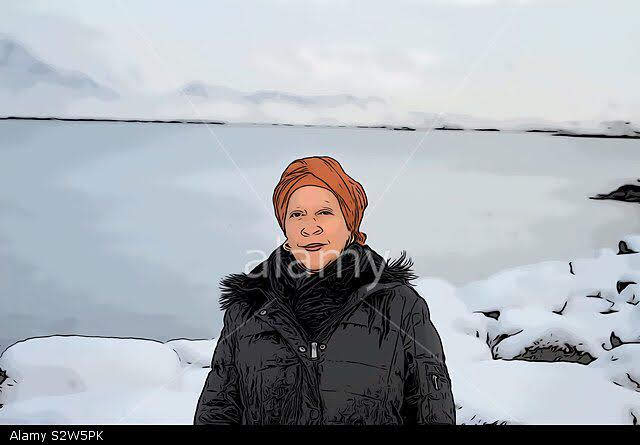 I've dabbled with submitting photos to stock agencies like Alamy with modest success. My, ah ha moment was submitting photos of someone I know, with easy access to model releases – images of me!
I selected this travel photo of me celebrating my 63rd birthday in Iceland to submit to Alamy. Applying a comic art filter using my iPad, gave this snowy winter photo a bit more pop of color. With my fingers crossed, it was accepted it! "African American Woman Comic Art" is now part of my Alamy portfolio. Encouraged with this accepted photo, I'm excited to add more selfie images.
Selfie travel photos are now easier to take. My iPad has a 3 second and 10 second timer option. My new tripod – CityCharger Fatboy (no affiliate link) stands or folds around poles and railings. As a solo traveler tripods and iPads with timers are priceless bonuses for me. Normally ten seconds, gives me time to pop into position .
Also important is the background. Is it grassy, mountainous or ocean seascapes? I do a variety of poses including; looking away, facing the camera directly, smiling and not smiling. Submitting photos to stock agencies with several posing options lets them choose all that fit their marketing campaigns. 🙂