Travel Tuesday – 1993 Photo of Stonehenge
|
October 1, 2019
|
Comments Off

on Travel Tuesday – 1993 Photo of Stonehenge
Day trip from London to visit Stonehenge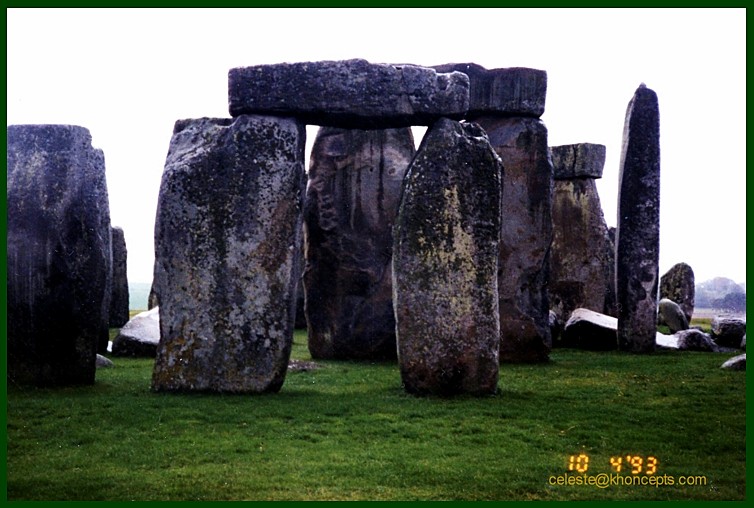 This Travel Tuesday memory of my first visit to the UK with a day trip to Stonehenge, was a weather perfect, ten day stay in October 1993. My youngest brother lived in the UK for 25 years giving me a great advantage to be able to visit London every few years with a place to stay. 🙂
Right away, my brother met me at the airport and had me purchase a London transit card for the week. He was the perfect tour guide showing me all the hidden Londoner spots and after a few days, I hit the road on my own. Rather than taking the trains, I enjoyed scenic views riding the double-decker buses. Another way I enjoy seeing new cities is via The Hop and Off tourist buses. London was no exception.
My first all day escorted bus tour from London included a stop at Stonehenge. I had packed my large Nikon telephoto camera lens. The Stonehenge formation was roped off so the long camera lens let me see them up close and personal to these ancient and historic rock formations.
Traveling the countryside from London to visit Stonehenge by bus was stunning, especially seeing the sheep dotting the dark green hillside. The autumn leaves and ivy growing on the buildings were vibrant shades of red and orange.
Another trip is definitely in order. I have a few images of London that I created into home decor and gifts. However, many photos need a major do over with my iPad this time around. Special thanks to my parents who stayed with my children so I could make the trip. Super thanks to my brother who made sure I had a vacation that I still fondly remember. Big thanks to Virgin-Atlantic who had an unbelievably low priced airfare special.
I had a fabulous time visiting my brother in Brixton, England which is just outside of London.