Red, Green and White Fashion – Fashion Friday
|
November 18, 2019
|
Comments Off

on Red, Green and White Fashion – Fashion Friday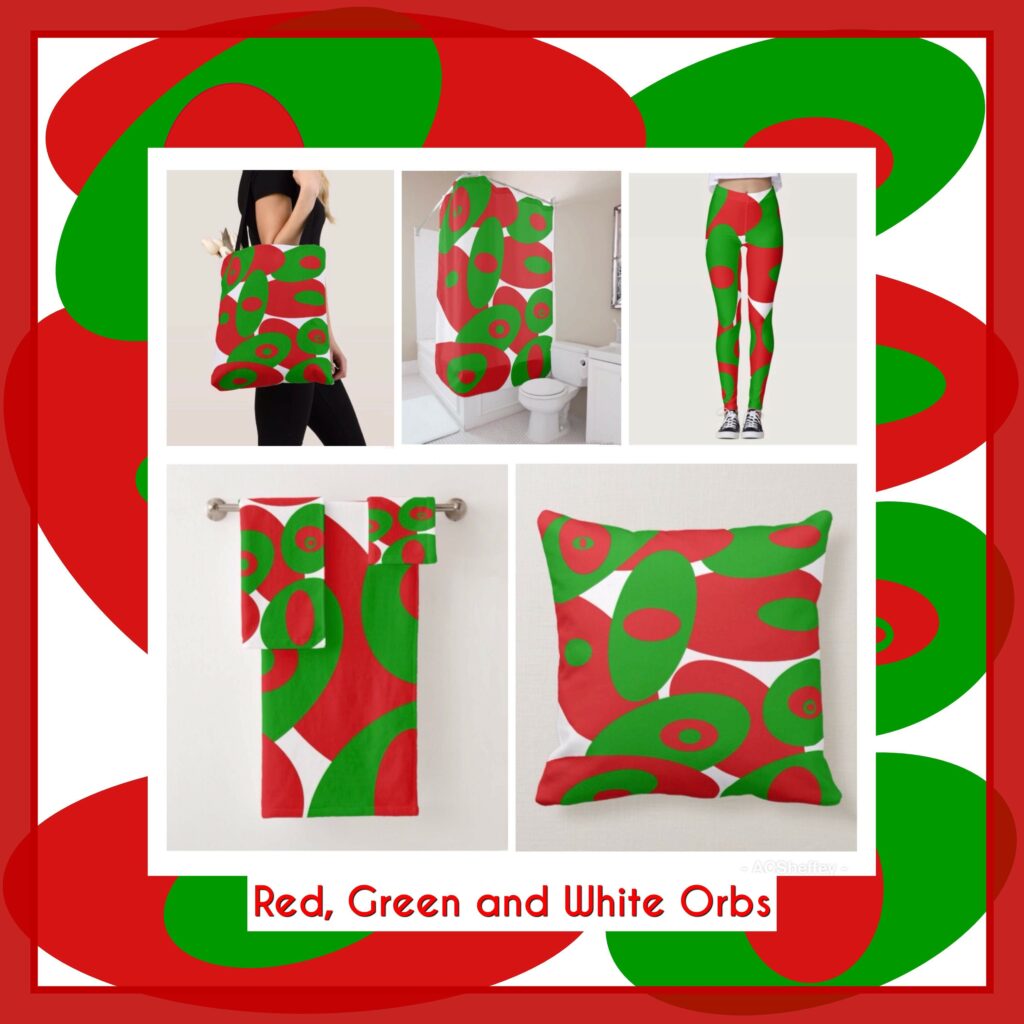 Red, Green and White Fashion – A bit of Fashion Friday Christmas holiday fun using red and green without screaming it's Christmas. These colors give a wink and nod of acknowledgement of the holiday season.
Designing patterns using red, green and white for Christmas inspired these ellipticals or curved ovals. It was a fun activity making these different sized ovals of overlapping colors of green and red floating on a white background.
My Artsadd store – Christmas inspired fashion wear
This pretty Red, Green and White Orbs dress is a fun, fashion statement during the Christmas season. Imagine red boots, scarf or sweater as accessories.
A festive red, green and white umbrella is a cute Christmas accessory and useful gift. Twirling a splash of color during a snowy day.
Matching the umbrella is the super comfy Red, Green and White Orbs hoodie. I've purchased many of my hoodie designs. Imagine wearing this hoodie with red, green or white leggings at a casual, non-dressy Christmas party.
Leggings, the matching snow boots and hoodie complement the outfit.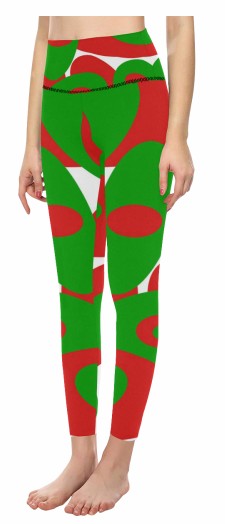 Red, Green and White fashion is not just for snow themed Christmas'. Imagine celebrating on a Christmas cruise wearing this stylish bathing suit with matching swim shoes. The water shoes will be a fun yet functional fashion statement for everyone.
I hope, one year, to convince my family to spend Christmas on an island or maybe Florida which is one plane ride away from Boston. Don't forget to bring the colorful Red and Green Orbs Portable & Foldable beach mat to your beach vacation.
Red, Green and White Orbs Santa Hat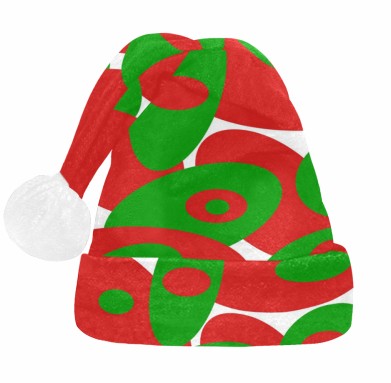 My PAOM Shop – Dressy Christmas dress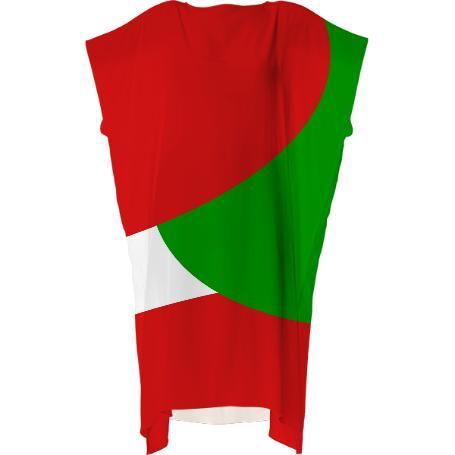 This beautiful square dress is the same graphic pattern expanded. It looks different doesn't it. 🙂