Sunday Sales Summary Smiles – November 2019 Zazzle Shops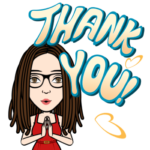 Thank you!
I'm happily amazed to connect with hundreds of customers all over the world who enjoy my eclectic art designs and travel themed gift products.
Thanking my Zazzle shop customers residing in Massachusetts, all the way to Japan and the Netherlands, for visiting my shops and choosing your purchases in November 2019.
A bit of design background for each product sold in November 2019
Travel Themed Designs
Colorful Images of Switzerland magnet and postcard – memories of a wonderful London to Rome trip by tour bus. One of the stops was in Lucerne, Switzerland. (sold in Oklahoma and United Kingdom)
Memorable February trip to Jamaica photo collage postcard – attended a family member's wedding. (sold in Japan)
Postcard photo collage of Sint Maarten – St. Martin Beach Scene. Blue sky, turquoise ocean and perfect sandy beaches. (sold in Florida)
Sint Maarten – St. Martin Photo Collage postcard – Stunningly colorful photo collage. It reflects the essence of several great trips to a wonderful dual nation island. (sold in New York and New Jersey)
I love St. Maarten Shells Heart postcard (sold in Massachusetts)
Photo Collage of Jamaica jigsaw puzzle – colorful photo images taken in Jamaica (sold in The Netherlands)
Boston Swan Boats – Happy Holidays Throw pillow and square tile – added a fun green winter ivy graphic to an icon Boston summertime photo. (sold in Ohio)
Colorful Grand Turk Photo Collage Magnet and Postcard. A too short cruise visit to Grand Turk and Caicos island. It includes orange flowers and Turks Head cactus. Add your photo or text on the white sea salt image. ( sold in New Jersey and 24 in Florida)
First time stepping onto the beach of Grand Turks and Caicos postcard (sold in Virginia)
Scenic Horseshoe Bay Beach, Bermuda bumper sticker (sold in New York)
Atlantic City Boardwalk photo inspired a fun Pop Art filter designed Ornament (sold in Virginia and South Carolina)
Labadee, Haiti magnet. Labadee, Haiti Colorful photo collage designed magnet featuring a vibrant beach and floral images of a sunny, one day visit by cruise ship, to Labadee, Haiti. (sold in France)
12 Month Bermuda Calendar – beautiful images of Bermuda (sold in Massachusetts)
Iceland – Puffin customized gift designs – It was very exciting visiting the Westman Islands of Iceland in August and seeing hundreds of Puffins all along the mountainside.
Heavenly Hawaii binder – photo collage memories of sandy beaches, turquoise water, purple sunsets, waterfalls and pineapples!
Photo-Grapic Art Designs
Autumn Foliage – Boston, MA postcards – I took a photo of dazzling red, brilliant yellow, stunning shades of orange fall foliage taken in the Boston Public Garden. (postcards sold in Washington, Virginia – stickers sold in New Jersey – stickers sold in California)
Elegantly fun Kwanzaa Candle Gift Bag – Kwanzaa is a cultural tradition representing African Heritage. Seven candles are lit, one each day from December 26th to January 1st. (3 sold in Massachusetts)
Kwanzaa Candle coasters (11 sold in Massachusetts)
Kwanzaa Candle serving tray (2 sold in Massachusetts)
Kwanzaa Candle placemats (6 sold in Massachusetts)
Kwanzaa Candle wall clock (sold in Massachusetts)
Mardi Gras Swirls tissue paper designs inspired by the colors of a King Cake. Green is for faith, gold represents power and purple stands for justice. (multiples sold in Florida)
Mardi Gras Paint tissue paper design . (multiples sold in Florida)
Marigold Mandala postcard is a floral photographic with an added kaleidoscope art filter. (sold in United Kingdom)
I Am Special floral magnet – lovely field of yellow tulips with one "special" standout (sold 8 in Washington State)
You Are Amazing postcard. Imagine the joy someone will have receiving words of encouragement. (multiples sold in Florida)