Wearable Wednesday – maxi dress with matching bandana
Estonia flag color of black, blue and white
This lovely swirls pattern dress was inspired by one of my DNA Ancestry test results. The country of Estonia, the flag colors are black, blue and white. It's super fun to never having to leave my house to go dress shopping. Designing and buying the exact colors and sizes is a time saver.
I love this all occasion, wearable maxi style dress. It's a bit loose depending on the size I order. The fabric is usually perfect. The maxi styles have a cute side slit and no ironing needed. When I packed for my 7 day trip to Madrid one summer, my carry-on bag had 6 dresses, matching Pashmina scarves, 3 pairs of shoes with room to spare and that was just on one side!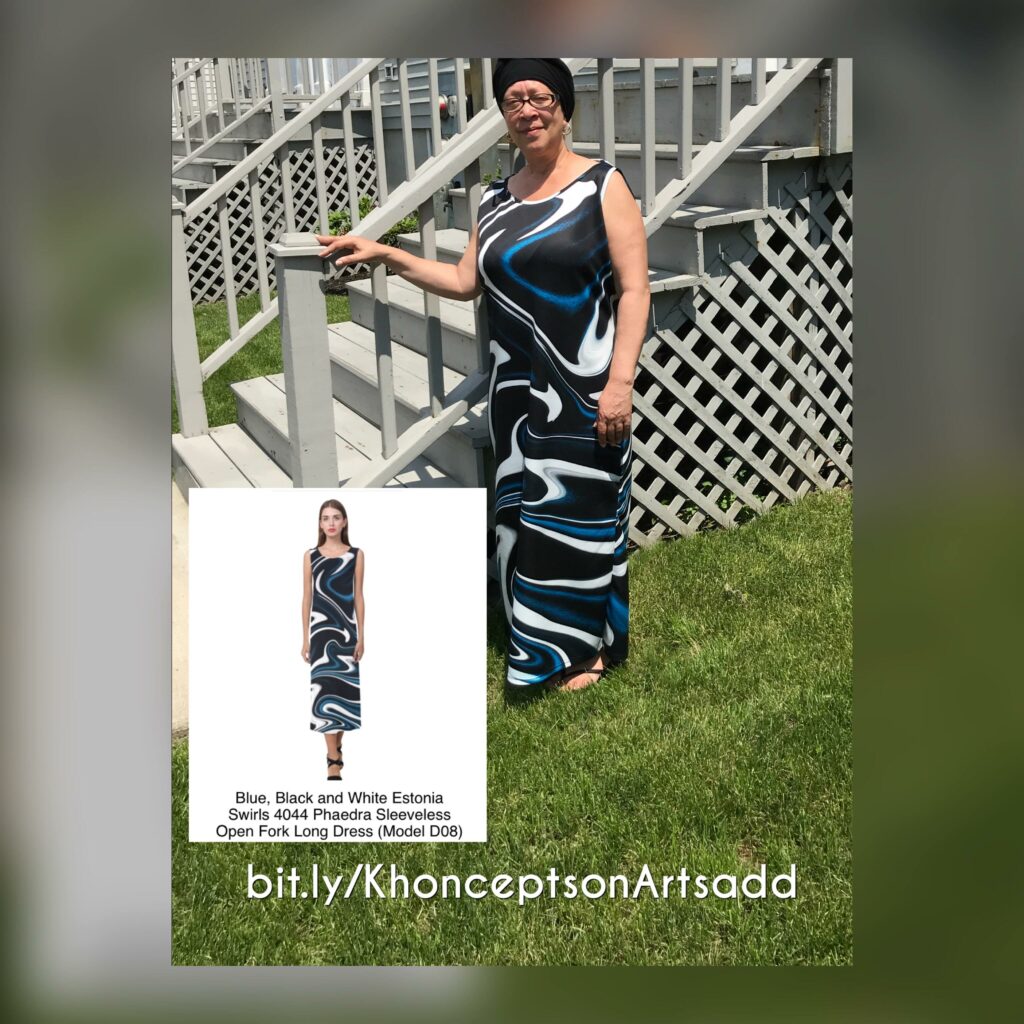 Matching bandana
Very excited that my new bandana arrived that matches my maxi dress dress.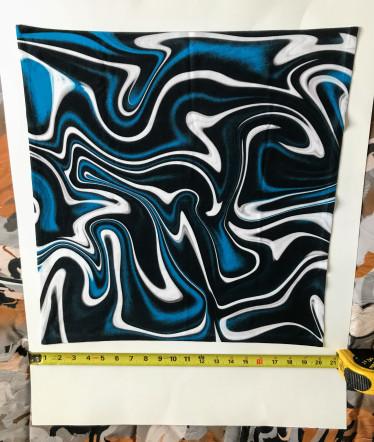 Contact me to design using your favorite colors