Fashion Friday – Blue Watercolor Maxi Dress
|
January 3, 2020
|
Comments Off

on Fashion Friday – Blue Watercolor Maxi Dress
Designing custom color Maxi dresses

My daughters were very impressed that I designed and wore a dress that didn't feature my favorite color black. This blue dress will also be popular due to Pantone's Classic Blue color of the year for 2020. Whoo hoo.
Every few months I purchase different color headscarves and then create colorful pattern print dresses to match. This Blue Watercolor Gradient dress incorporates three scarf colors so I'll be able to switch among the three choices.
The number one cool reason I like about custom color fashion designs is not needing to go from store to store in search of matching items. A close second is planning a 7 day, out of town trip and easily packing items according to a color theme as shown below.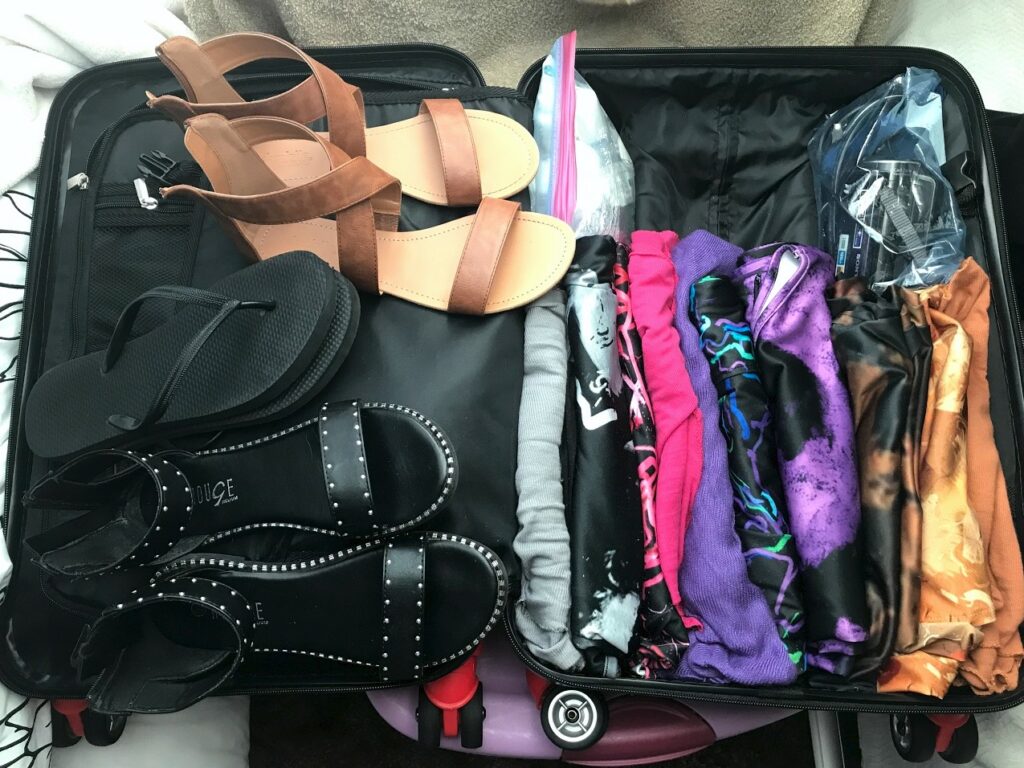 What favorite item would you like to color match for Fashion Friday? Send me a note.