My Sunday Sales Zazzle Shops Summary for January 2020
|
February 23, 2020
|
Comments Off

on My Sunday Sales Zazzle Shops Summary for January 2020
Thank you!
I wish I could personally thank everyone that visited and chose to make your travel, home decor and graphic art purchases from my Zazzle print on demand shops. (click the text on the images of interest)
The month of January had customers from the United Kingdom to Massachusetts choosing a variety of items. I'm happy several customers choose the option that allows shoppers to easily customize my online product designs. 🙂
Click the text on each image to view the products the online.
This January (2020) I treated myself and took the month off to celebrate my 65th birthday – whoo hoo! Three years ago, I had thryoid surgery for cancer. They were able to remove it all, however the after effects were way beyond horrible. It took three, extremely long and painful months to finally be able to create art, do it a bit of modified travel and enjoy life in a new way.
All this to say is my "new normal" isn't what I envision for retirement. My online shops showcasing new travel, home decor and graphic art designs helps greatly as well as providing gift products that have been enjoyed worldwide. Thank you!
"The world is not linear. People are not one-dimensional. Do what you love. There's an audience for you."
― Izey Victoria Odiase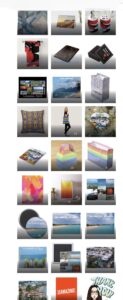 Posted in Khoncepts Online Stores, Living Life after successful Cancer Surgery, Sunday Sales Summary Smiles, Zazzle Shops of CelesteSheffey and tagged Aruba greeting cards, Black White and Red bath decor, custom color fabric, Images of Bermuda, Mardi Gras fashion wear, pastel color gift packaging, Sint Maarten magnets, You Are Amazing postcards