Foodie Friday featuring Macho Nachos with spinach photo
|
April 17, 2020
|
Comments Off

on Foodie Friday featuring Macho Nachos with spinach photo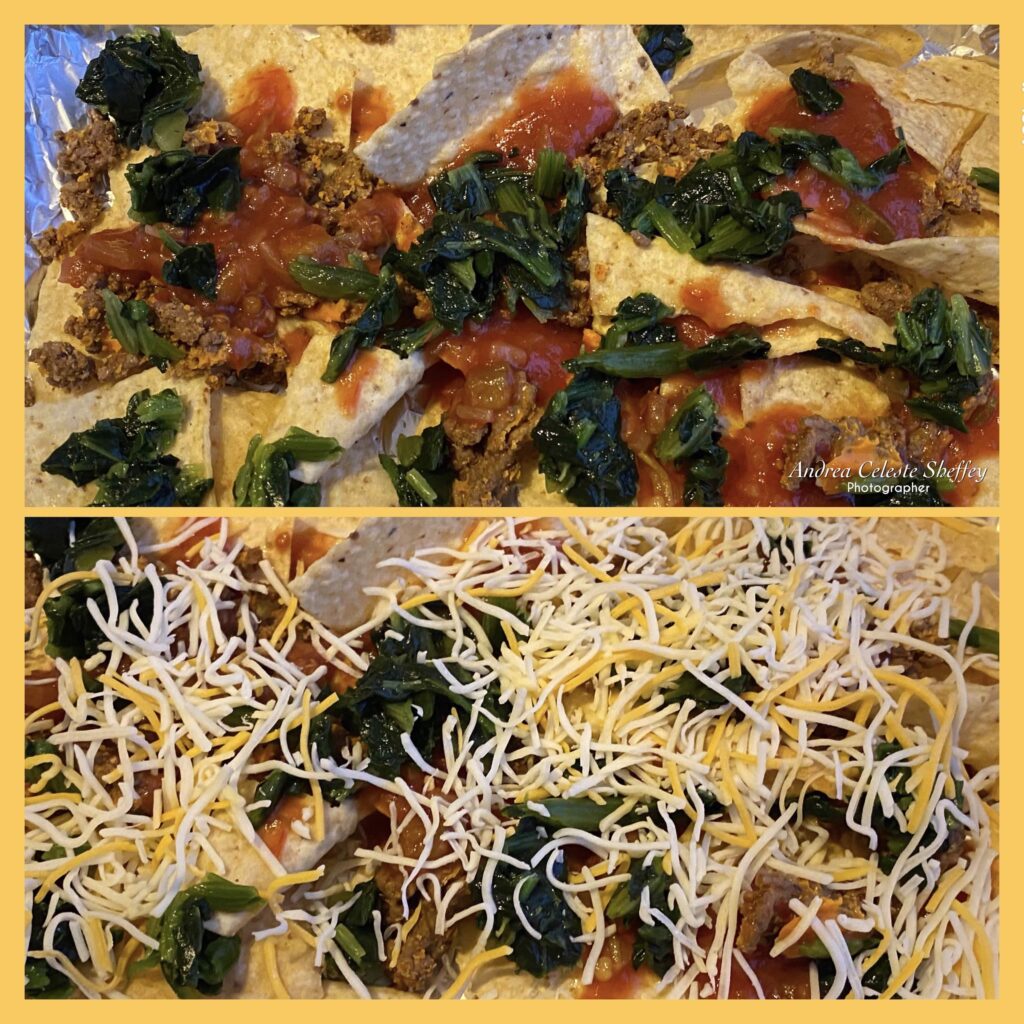 This is a photo of a mouth watering pan of macho nachos of beef, cheese nacho chips and spinach. It's one of many snacks and meals I've cooked and photographed during the stay at home pandemic crisis in 2020.
Prior to 2020, (after my September 2016 cancer surgery), I rarely ever cooked. I cruised the months of January (my 65th birthday) and most of February with all meals cooked. Important COVID19 alerts weren't being announced nationally until early March. The City of Boston then declared a state of emergency chronological notices found here.
My youngest son, his girlfriend and their pitball Ella live with me. They do the shopping and like cooking their meals late at night. I've stepped up my home cooking game rather than order take out as the food preparers, I'm told wear gloves but not masks!!??
My macho nachos recipe is pretty simple.
Non stick pan or pan with tin foil
spray with Pam or similar spray
layer with Tostitos or similar item
layer with your favorite cheese
sprinkle hot pepper flakes (optional)
layer with your favorite salsa sauce
layer with your favorite cooked meat (hamburger shown here) or meatless chili
repeat for second layer
loosely cover with foil
place in toaster oven or regular oven for about 20 minutes – 425 degrees
Your home will smell amazing!! Even my son's dog Ella came down to see what I was eating.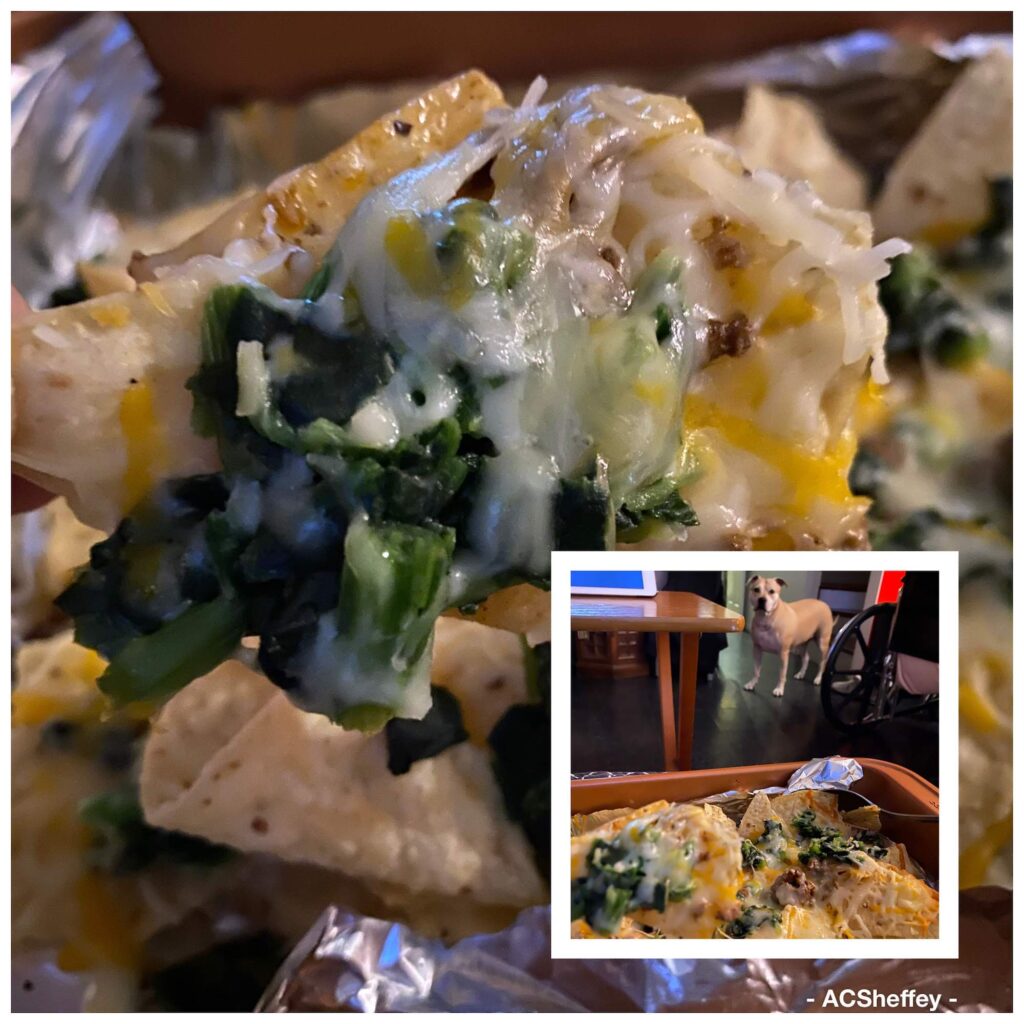 My immediate family of 14 people always ask me to prepare two big pans of macho nachos for Christmas appetizers. One pan features hot and spicy cooked hamburger and the other pan contains chili beans in place of meat.
Fingers crossed our families will be able to spend Christmas together this year.