Sunday Sales Summary for March 2020 – Zazzle Shops
|
April 5, 2020
|
Comments Off

on Sunday Sales Summary for March 2020 – Zazzle Shops
Thank you!
Writing my monthly Sunday Sales Summary is one of my favorite blog posts. My products are hosted by an e-commerce company named Zazzle. Zazzle maintains the client contact information. I'm not able to send a personal thank you note after each sale. I enjoy summarizing what was popular for the month. In an ideal world, it would be wonderful to be able to personally thank everyone that visited my shops.
My shops does have a sales summary showing the customer's first name and the country where they live. Customers for March 2020 ranged from Virginia to Netherlands! The top three types of items purchased were travel, home decor and graphic art from my Zazzle shops. Thank you and enjoy! ?
Images of items sold for March 2020 – links to each item listed below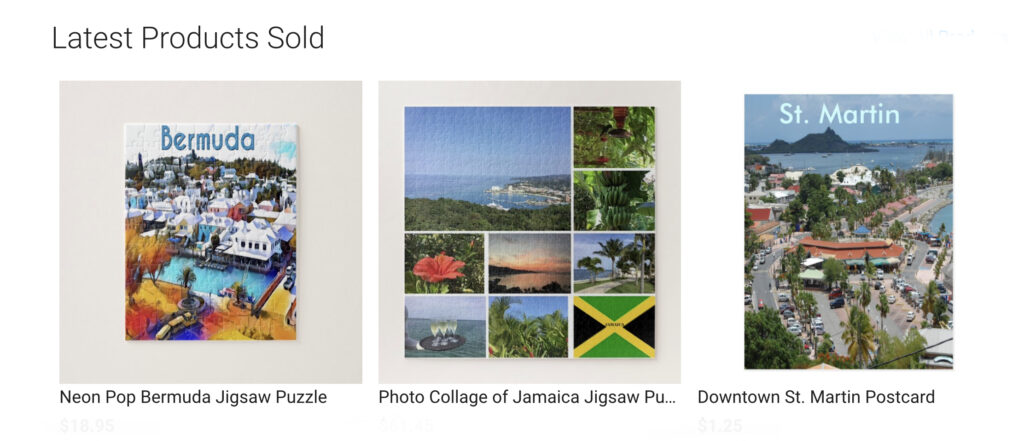 A list of customer purchases sold in March 2020
Click each item you're interested in to view them in the shop.