Customizable Face Shield Templates – Wearable Wednesday
|
May 27, 2020
|
Comments Off

on Customizable Face Shield Templates – Wearable Wednesday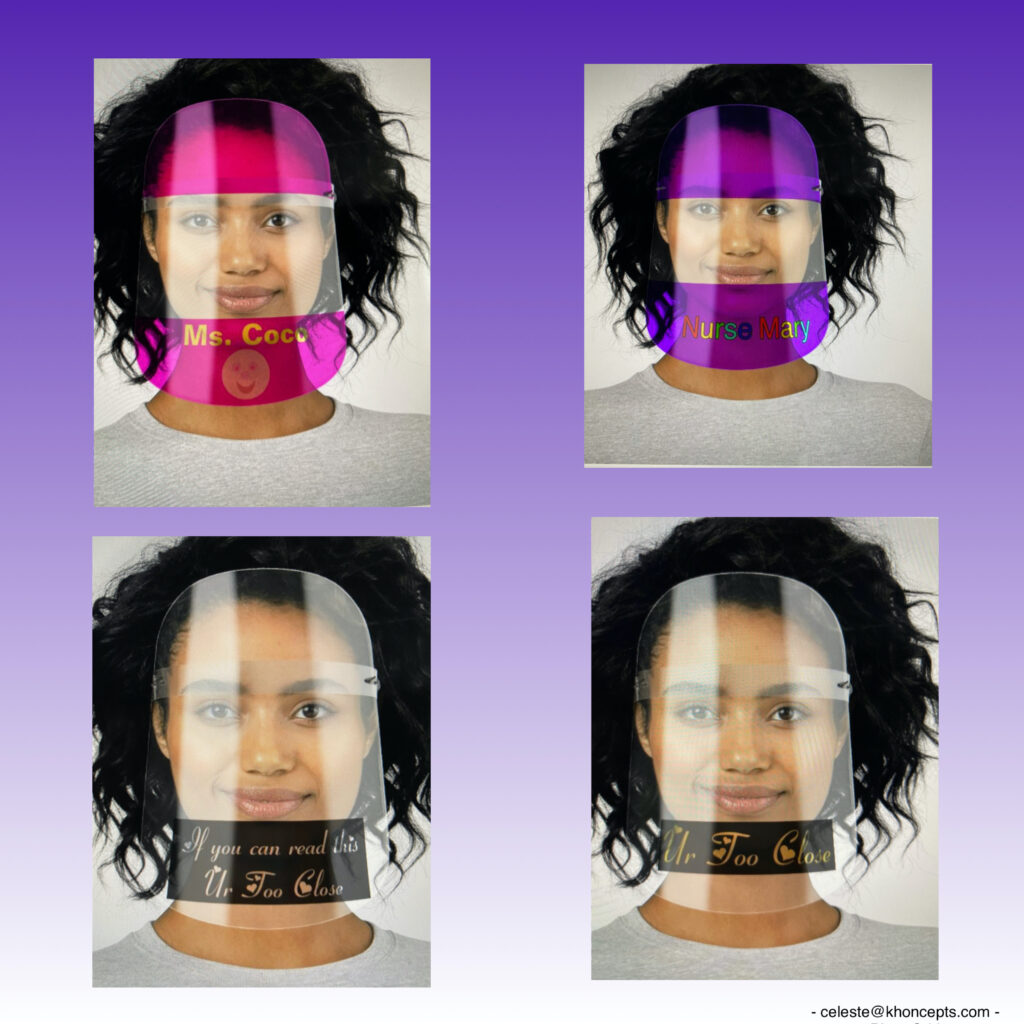 Designing customizable face shield templates personally affect me. I'm over 65 years old with pre-existing medical conditions including environmentally induced asthma attacks. I'm allergic to most perfumes, strong colognes and dust. Because of that, I always keep a plain disposable face mask in my bags. Now my e-commerce shop can design with colors, text or photos.
Face shields provides an added layer of protection for your eyes, nose and mouth. Wearing them with a customized design gives them your style.
For instance, the Ms. Coco face shield template can be modified by you before purchasing.
You can change Ms Coco to any name
The name can be in any color
You can remove the top pink block
You can remove the smiley face
There are 3 options under print process, click to see which you prefer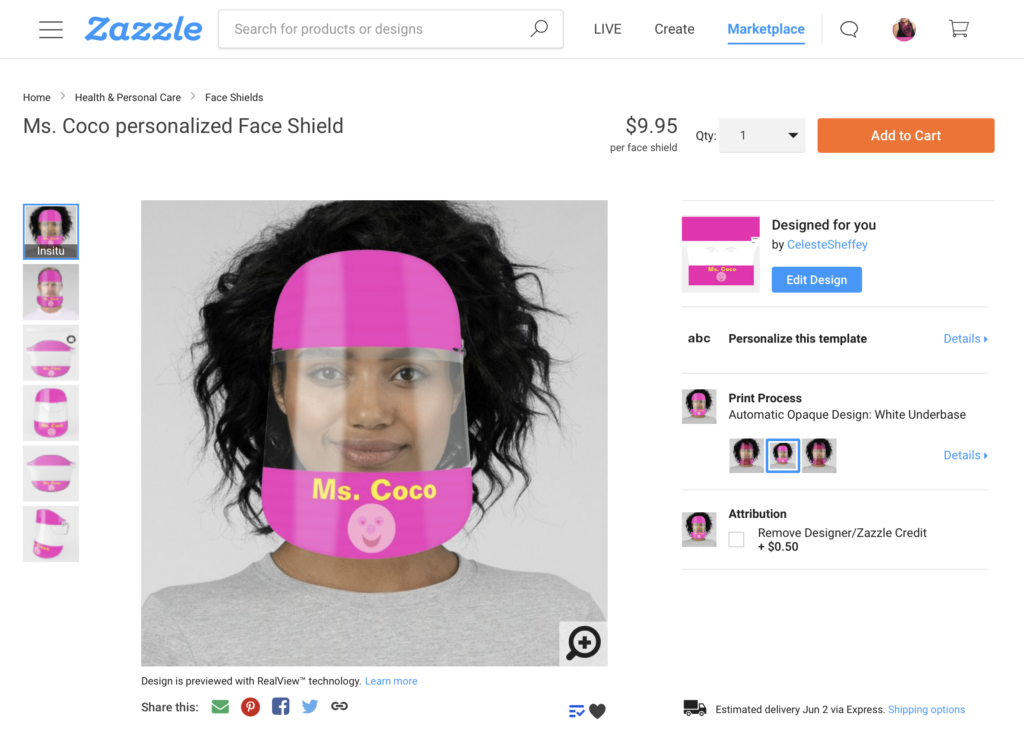 Matching fashion with a face shield and mask
Fashion Fridays and Wearable Wednesday blog posts showcased my dress designs with matching bandanas. (Un)fortunately, I can also now add customizable face shield templates to the wearable options.
Designing a patterned cloth face mask to match a favorite name brand bag took several hours but I happily succeeded. Can you guess which designer lol.
Send me a comment below of colors or personalized designs you'd like to have for you and your family.