Travel Tuesday – Jungle Crocodile Safari tour, Costa Rica
|
May 19, 2020
|
Comments Off

on Travel Tuesday – Jungle Crocodile Safari tour, Costa Rica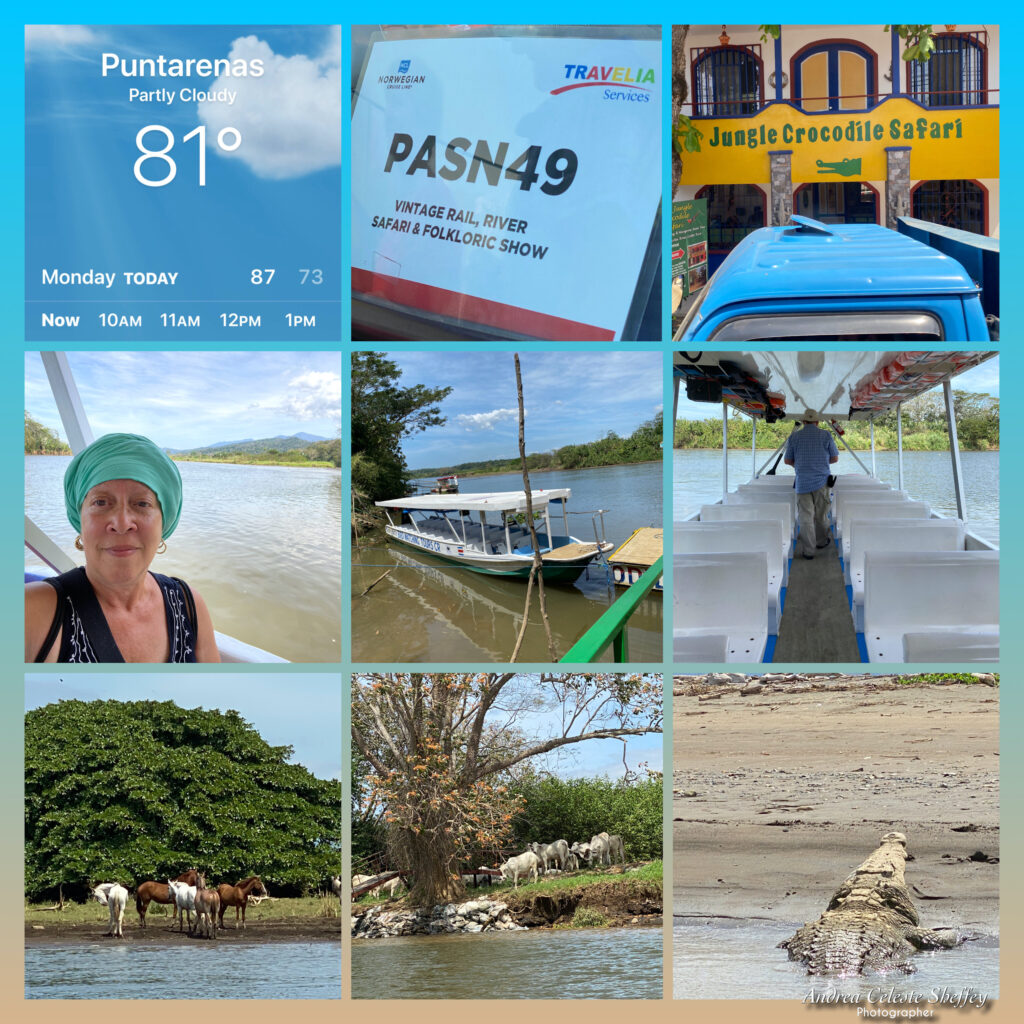 Norwegian Dawn's Jungle Crocodile Safari shore excursion tour in Costa Rica was the perfect outing for this 65 year old cruise traveler. The 4 page tour listings showed how many hours we'd be out for the day. The tour description included the activity levels. Level One being the easiest with a little bit of walking. Tours labeled Level Five were harder to do for those with mobility issues. Choosing lower activity levels of 1 or 2 was important in the type of tour went on.
Medically, I was feeling well enough to choose the Vintage Rail, River Safari and Folkloric Show excursion. It featured three different activities within 4 1/2 hours. Normally the longest tour ticket I would've purchase would be around 2 hours. I took advantage of feeling good and had a wonderful day.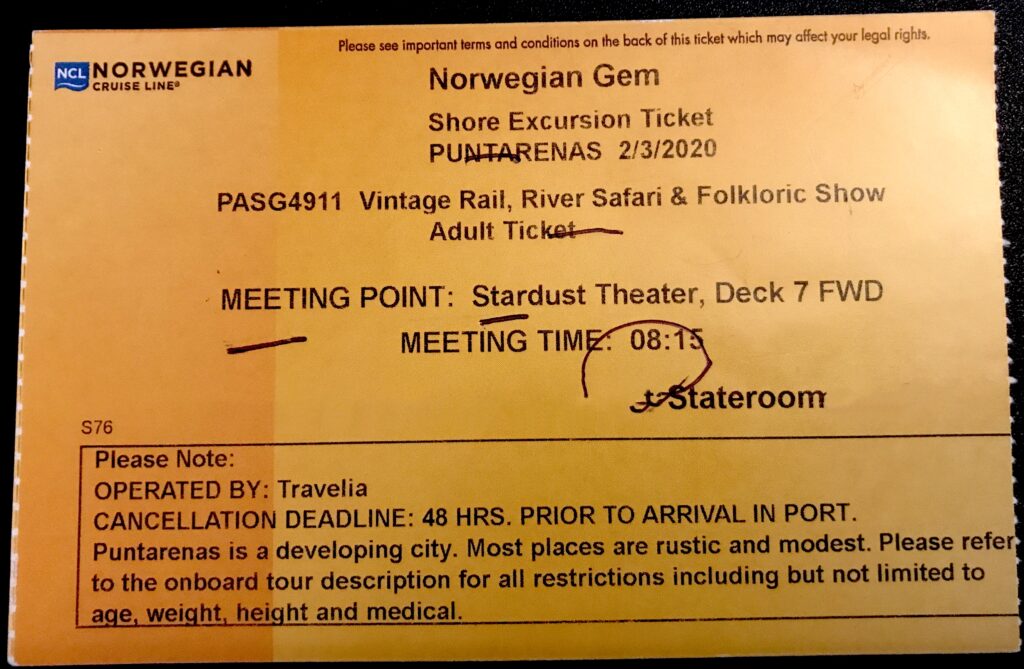 Traveling solo is how I normally cruise. Taking a bus tour as a single person who likes to take pictures from the window seat can be challenging versus couples who want to sit together. Luckily, this happened just one time in six weeks of cruising.
Several of my previous blog posts gave on tips of things to do at each port. Many cruise guests prefer not taking a tour excursion. If you'd like to stay close to the ship enjoy the blog notes I've written so far.
This covid-19 virus is heartbreaking for so many people and the travel industry. Praying that things settle by 2021 while learning to travel with our 'new normal' health screenings, cleaning standards and medical protocols.