Travel Tuesday – Puntarenas cruise port in Costa Rica
|
May 26, 2020
|
Comments Off

on Travel Tuesday – Puntarenas cruise port in Costa Rica
Puntarenas cruise port in Costa Rica is a walkable, very narrow two lane pier. Norwegian Dawn arranged a free shuttle train to transport passengers to and from the security gate leading into town.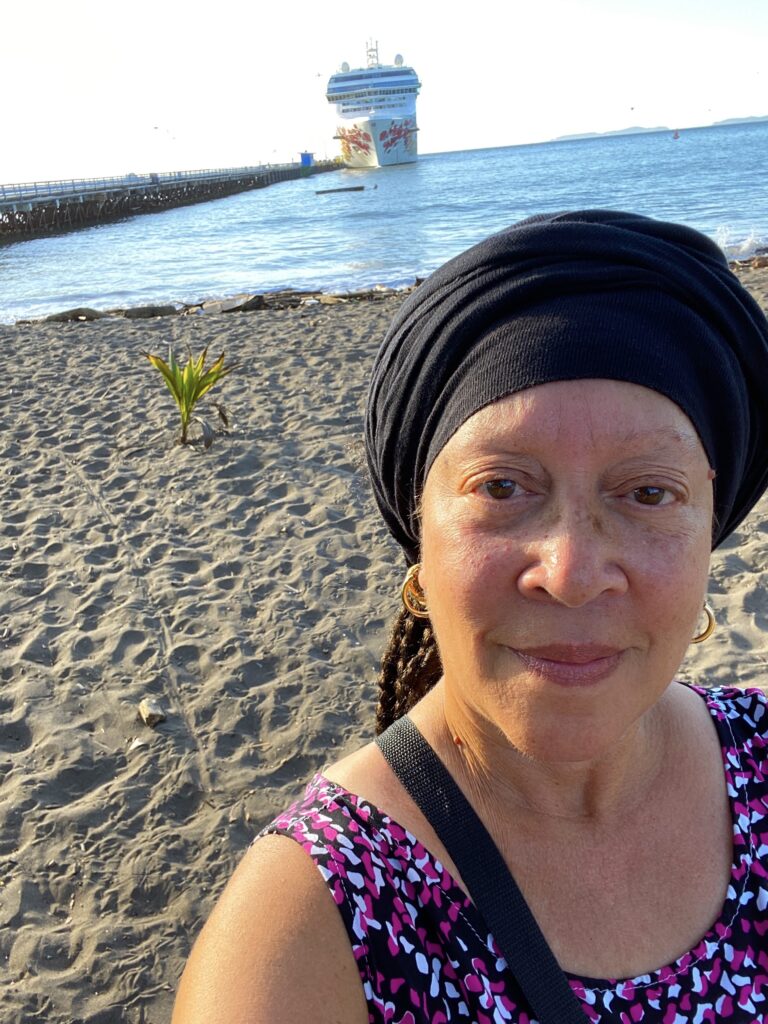 I loved celebrating my 65th on a 21 day New York-Panama-San Francisco cruise, January 2020. Cruising is my favorite travel choice. Cooking, cleaning and tour excursions are all prepared for me. Traveling with medical challenges makes cruising a win.
Travelers my age of 65 and older may may enjoy reading my personal tips and seeing photos of the different port stops for future reference. This selfie image shows the ship in the background and the pier. It's a long dock that heads straight into town. The vendors are at the end of the pier to the left.
Directly in front of me are vendors under tents, selling arts, crafts and clothing. Behind the vendors is a small plaza, the downtown area and a free wifi area. Finding a woman vendor selling playing cards representing Costa Rica and Panama was an exciting discovery.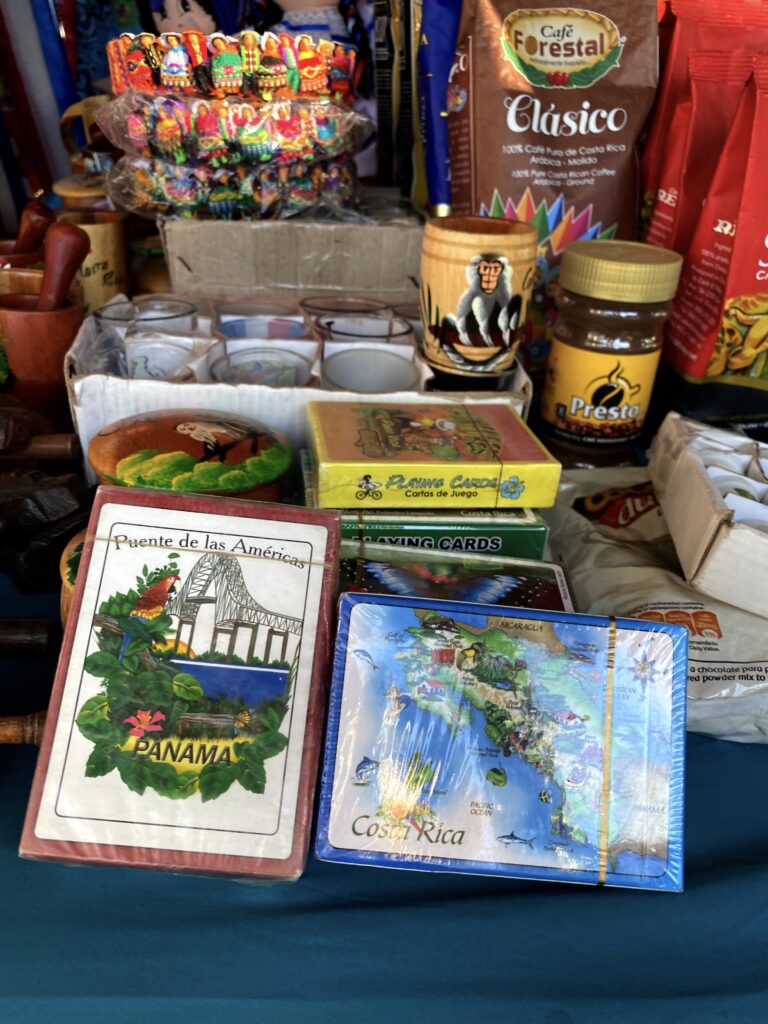 NCL had a special for sale event on the pool deck selling Panama Canal related items. The items were brought aboard a bit late and the crew rushed to set-up tables. They didn't sell souvenir playing cards. It was an unexpected treat to find a vendor close to the ship that did have them.
Playing cards, T-shirts and gold bracelet charms, are my favorite souvenirs. What are yours:-)