Travel Tuesday – Cruising into Cartagena, Columbia
|
May 12, 2020
|
Comments Off

on Travel Tuesday – Cruising into Cartagena, Columbia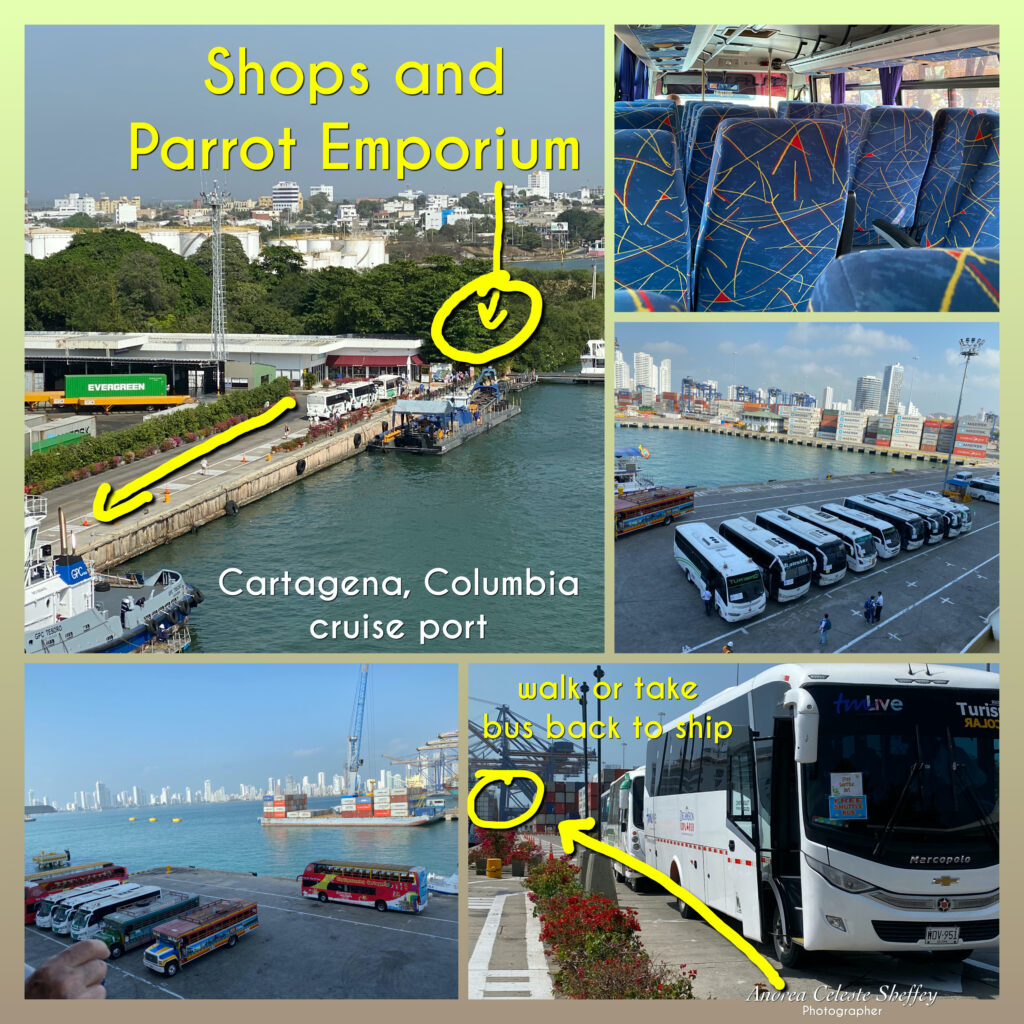 Cartagena Columbia cruise port was easy to visit. I enjoy traveling by Norwegian Cruise Line to different cruise ports and sharing accessibility information. Tips for those who like to do things near the ship rather than take tour excursions. Cartagena Columbia cruise port, located in a shipping yard while not pretty was close to a duty free shop and hidden eateries.
The photo collage shows the pier where passengers disembark for the tour bus excursions. The image also hopefully shows the shops (in the tree cover) and the parrot emporium are walkable or wheelchair usable distance from the cruise ship. The white shuttle buses are also for guests to go back and forth from the ship to the Parrot Emporium.
The main focus today is showing you the layout of the Cartagena cruise port. Traveling with medical/mobility issues can be challenging. Journaling all of the ports became a fun side activity to my travel photography. Notice the top left image, there's a duty free shop to the left of the shuttle buses.
Directly in front of the white shuttle buses is an almost hidden entrance to the free Parrot Emporium. It features aviaries, animals, flamingos, shops, eateries and wi-fi. Keeping walking through to the front where the taxis are located. We docked in January and again in February with the weather averaging 85 degrees. Wonderful weather for this New England snowbird.January is not a time of the year that I'd typically travel. However, it was liberating spending my 65th birthday onboard a cruise ship without friends or family. My intention is to blog a note/tips pertaining to each cruise port.