Colorful folding umbrella designs – Fashion Friday
|
June 12, 2020
|
Comments Off

on Colorful folding umbrella designs – Fashion Friday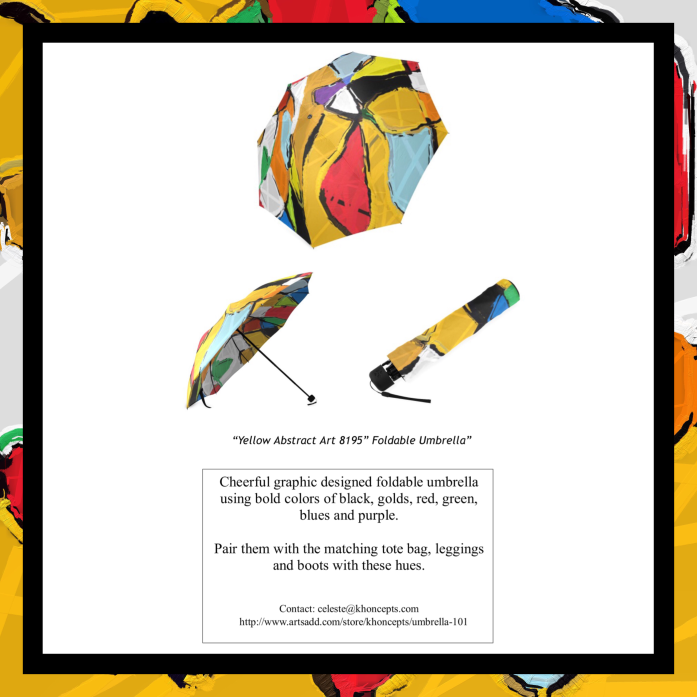 Colorful folding umbrella designs is this week's Fashion Friday post. Colors to brighten up a rainy or wintery day. Note, matching tote bags and boots for a cohesive for this week's fashion Friday statement. The software used to create this graphic art is Microsoft Digital Suite 2006. Swirls in black on a white background is the basis for the design. Adding different colors and a special graphic effect to finish.
Black has always been my favorite wardrobe color. Black easily matches all color combinations. Multiple colors is perfect to match with boots, raincoats, handbags or headwraps.
My family has frequently pleaded with me to wear the other colors. To make them happier, newer color patterns will not have the color black. Notice the watercolor image below.
Watercolor umbrella designs
Every few years, I design and purchase the small tote size umbrellas as Christmas stocking stuffer gifts. My daughters and granddaughters say they're too pretty to use and look forward to getting one. designed and purchased several watercolor umbrellas as Christmas themed stocking stuffers. The ladies enjoyed the pretty colors. An added bonus, the smaller tote size umbrellas fit into their pocketbooks and backpacks. My new, matching watercolor dress provides a wow factor.
My daughters and granddaughters are due for new umbrellas. The ladies like pastels versus bright colors. I have several months to play detective to determine the color theme.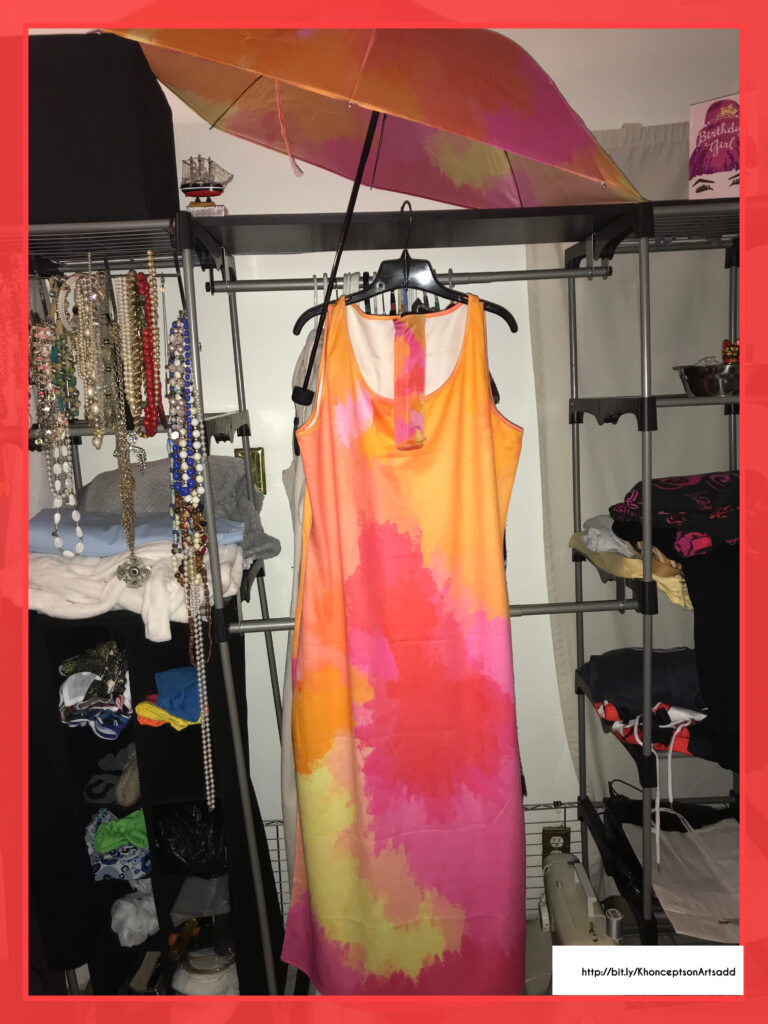 Khoncepts Pinterest Umbrella/ Rain gear Board
Pinterest is an updated version of the old fashioned wish board. I have products in several online shops. Pinterest lets you easily share products with your social media followers. I enjoy pinning gift and fashion items from my different stores to one specific boar. It's awesome and simple. Visitors click the image. The image brings them to the store. The item can be saved to your Pinterest board or purchased directly from the shop.
I've been happy with all of the umbrellas I've purchased. They're of good quality. They look stylish with my black raincoat and black boots.
Colorful folding umbrella designs.
Here is a photo of me with my Black, White and Red Ellipticals umbrella