Yellow Abstract Art for Families – Fashion Friday
|
June 19, 2020
|
Comments Off

on Yellow Abstract Art for Families – Fashion Friday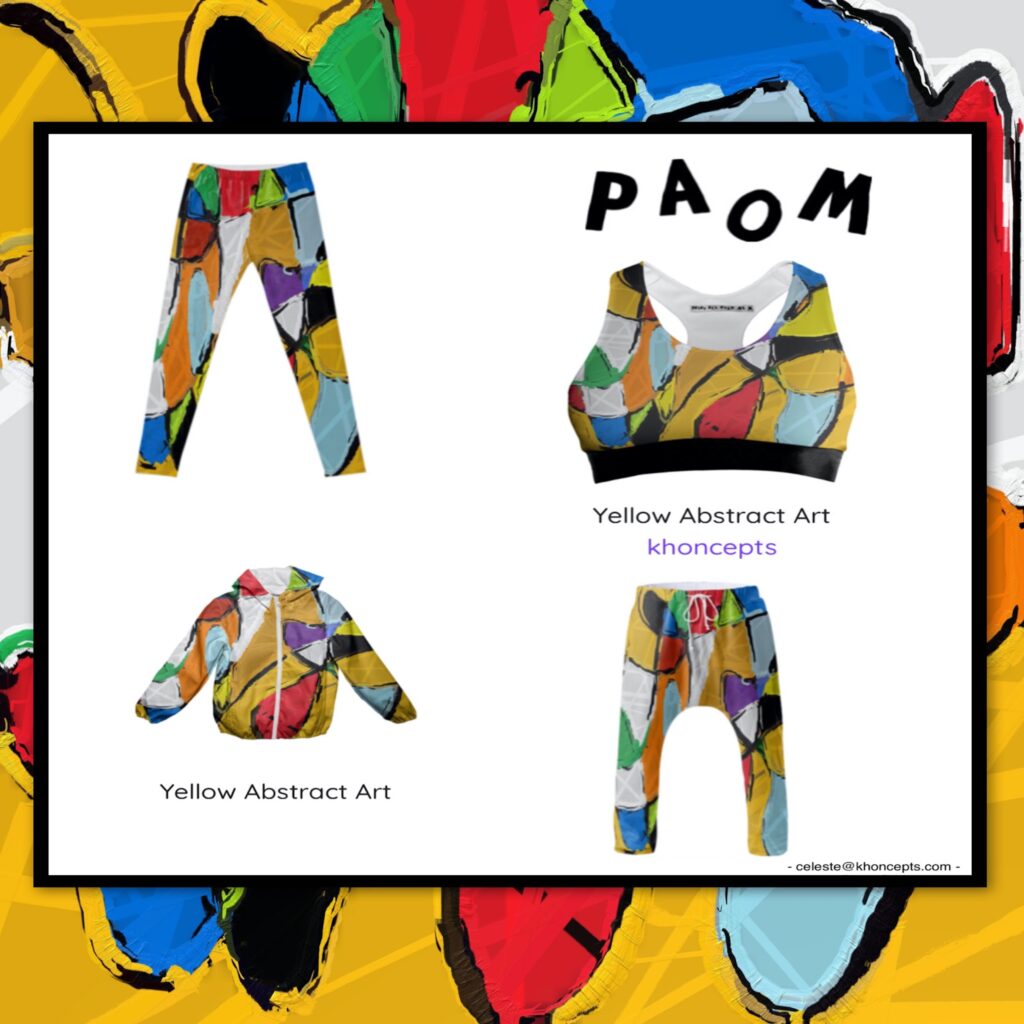 Yellow Abstract Art Fashion Friday is this week's feature design. Creating unisex graphic art patterns for men, women and children is an enjoyable outlet. The PAOM online e-commerce site has a variety of white clothing templates. Upload your art, adjust, name the artwork, acknowledge it's your art and hit submit.
Bold colors gives people the choice to wear matching clothing. It also gives the option to chose one of the colors to coordinate with a family member. Men could choose to wear the cotton tie. Women could wear a scarf as two great examples of coordinating with each other. I would wear this long scarf as a head wrap for my dreadlocs. The child has the option of wearing the backpack. Lots of accessories, plenty of outfits.
Yellow Abstract Art Designs in Artsadd shop
Artsadd.com has additional white home and fashion item templates that I design and order from. Artsadd is my go to shop for my personal fashion purchases.
Me wearing my hooded tunic. Very comfortable, fabric was perfectly printed and it fit just fine.
Me wearing my beautiful side slit midi dress. I'm an artist that absolutely loves designing and purchasing from my shops. I used to purchase fabric to sew all of my dresses. For over three years, I've uploaded my own prints directly to dress templates to sell and buy.
This image below is me wearing one of my colorful printed dresses. I love the different colors and have head scarves to match each one.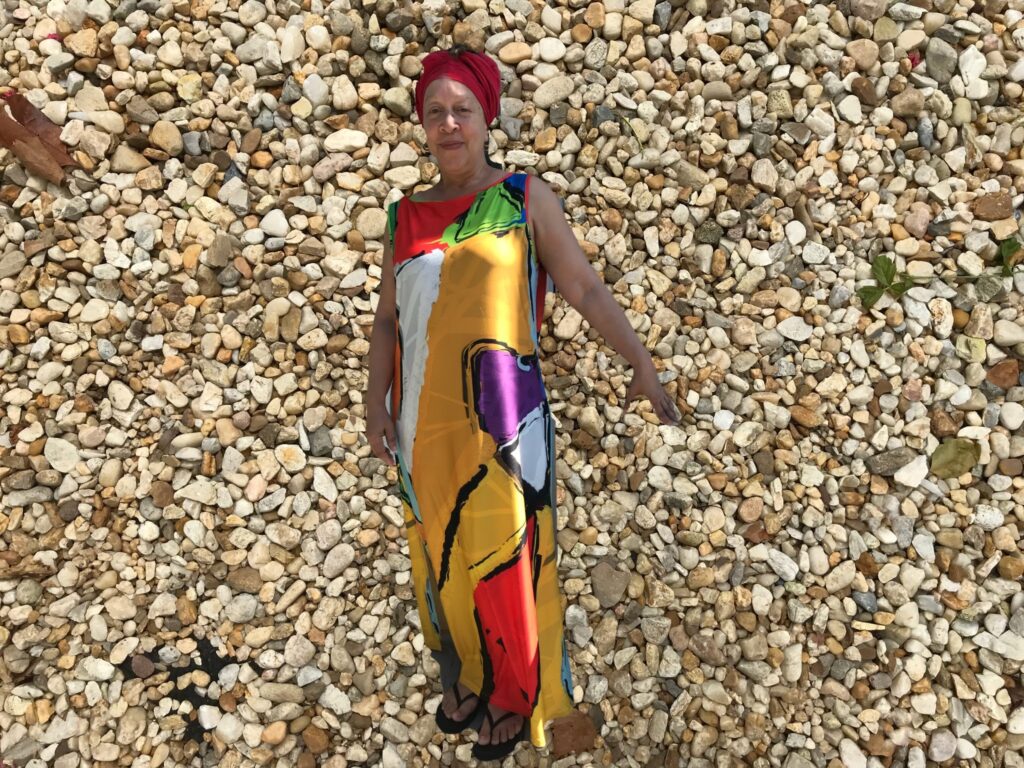 Previous Fashion Friday posts can be found here and/or on my blog page.