Coral color home decor inspired by a broken necklace
|
July 2, 2020
|
Comments Off

on Coral color home decor inspired by a broken necklace
Five Coral Color home decor designs ideas came from my grandmother's broken necklace. The string became dry rotted. I took a photo of them and then had my co-worker friend restring them on wire.
Living Coral Beads Graphic Art Designs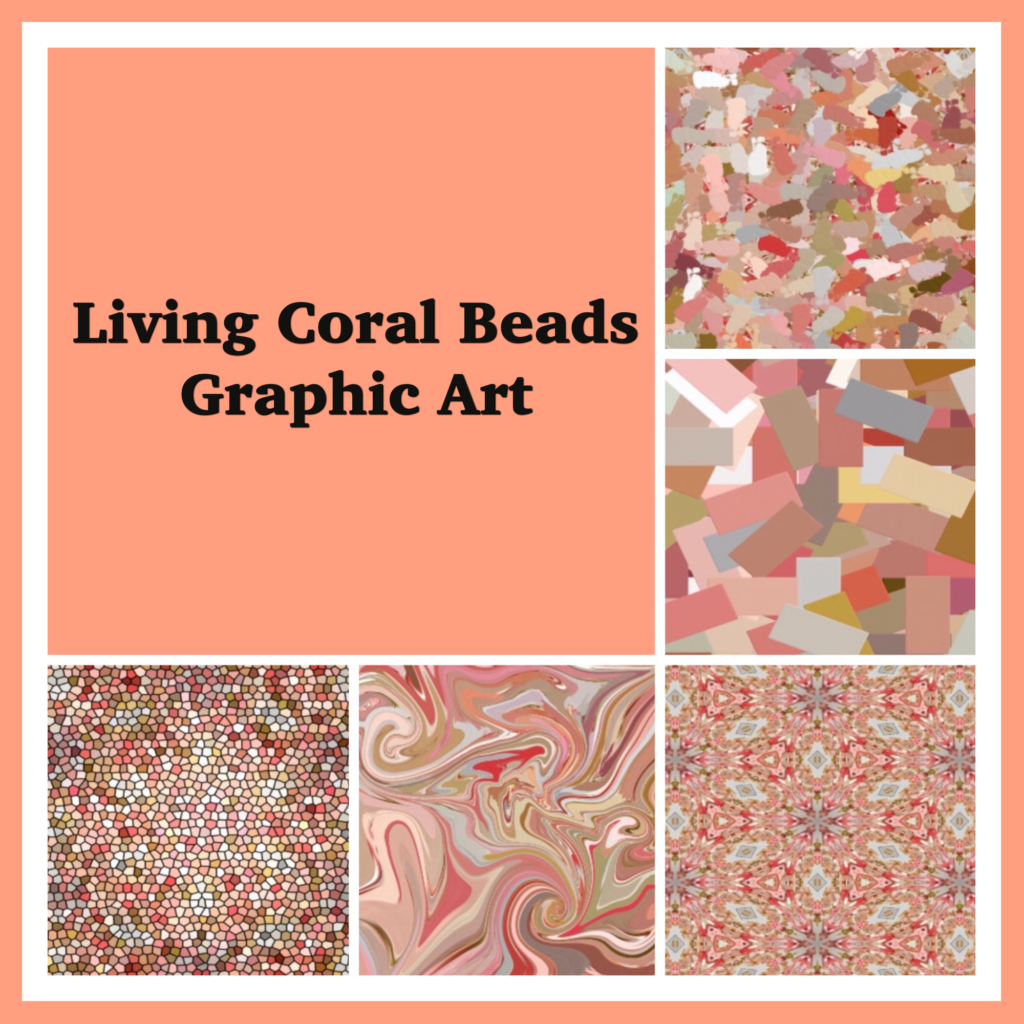 I used the photograph of the pile of beads to create a few patterns on my iPad.
It's a wonderful feeling each year when Pantone announces their color of the year selections and I know I already have a few designs using that particular color. "Living Coral" was one of Pantone's color of the year and yippee I already had a few coral pattern designs. Happily, I added more prints like this pretty marble swirls abstract.
Solid Coral Colors to match Coral Beads patterns
All of my art Khoncepts designs use multiple colors. Once the patterns are all set, I create solid color products to match them. Doing this is an extra step for me, however it makes it much easier for my customers. Visitors can chose patterns and solids all within my design categories.
Designing home decor and gift products is an amazing retirement activity. I've decorated my home, family members and several thousand clients since 2010.
Here is a link to previous home decor blog posts on my new website page.