Multipurpose fashion accessory – Bandanas
|
July 17, 2020
|
Comments Off

on Multipurpose fashion accessory – Bandanas
Bandanas are wonderful multipurpose fashion accessory to design for me and my customers. I've ordered eight of my bandanas from my Zazzle shop. They look great around my neck. I've ordered several to hang up as wall art. Family members also wore them in the beginning of the pandemic.
I'm wearing my Hot Pink and Black Electric bandana. It matches a dress and sweatshirt I designed from my Artsadd shop.
Many of my dresses are different styles of black. Incorporating black with colorful bandanas graphic art designs is an easy way to dress up an outfit. Neck surgery left my neck too sensitive for jewelry. Bandanas are extremely light weight. Abstract art designed bandanas are my new focal point for my basic black dress.
Covering my dreadlock'd hair with a bandana is another cute usable option.
Here I am wearing it as a face mask during the very early days of the pandemic. It fully covered my face and tied behind my head. Once I was home, it was immediately added to my laundry to be washed.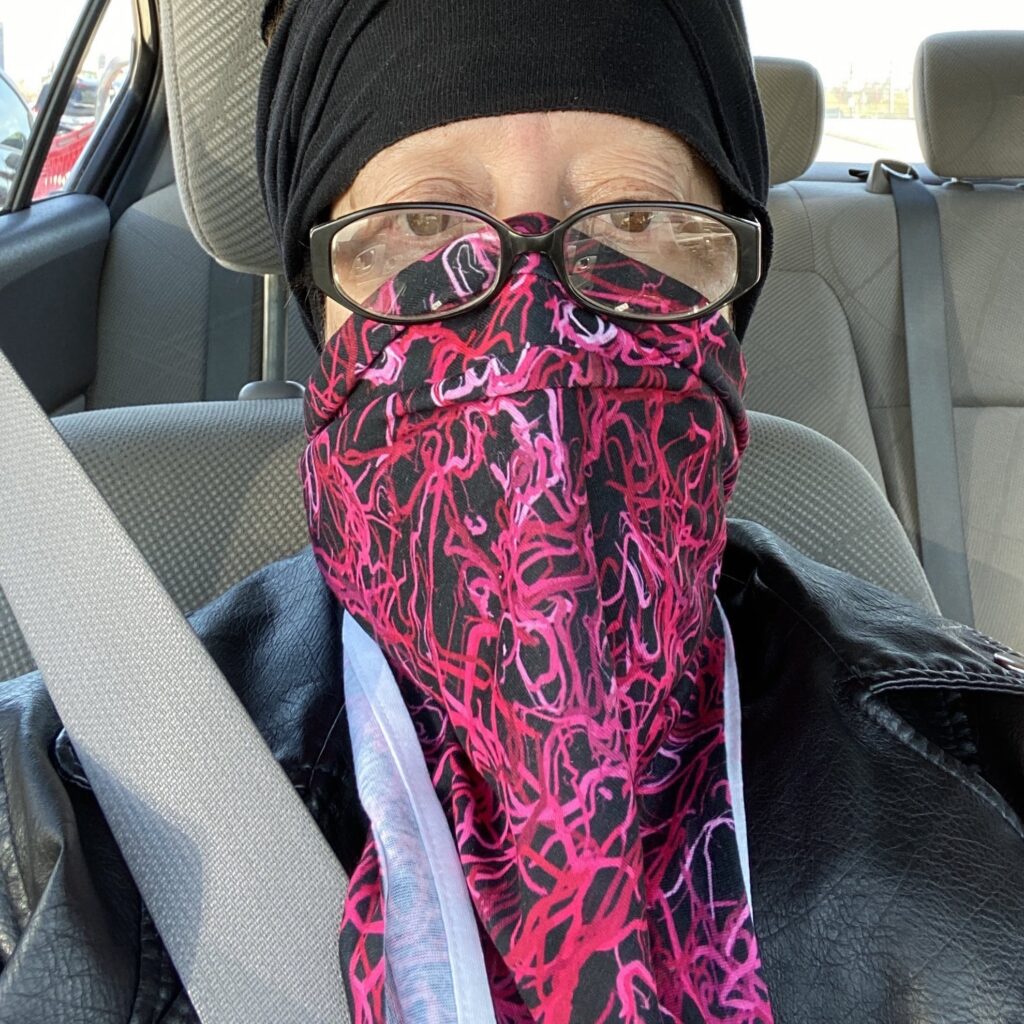 A few additional uses for bandanas
Luggage handle wraps helps to spot the bag on an airport conveyor belt.
Multipurpose fashion accessory used as Christmas wrapping is another great use of a bandana. My DIY gift wrapping idea was due to six weirdly shaped presents. I placed one in the center of a bandana, pulled up all four sides and tied it shut. Adding pretty ribbon to the tied part and a name tag completed the look. Basically two gifts in one.
Car trips with sleeping children – roll the back window down, insert the top of the bandana and roll window back up. Nice and shady.
Visit my shop by clicking the image of the links to see if we have something to complement as an accessory or contact me below for specific colors.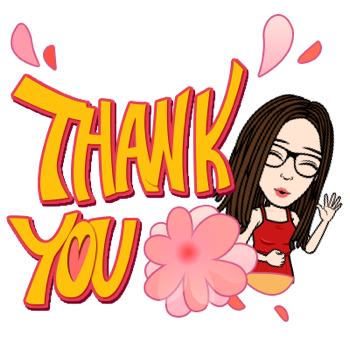 Have an enjoyable weekend!