Touring Santa Monica Pier – Travel Tuesday
|
July 14, 2020
|
Comments Off

on Touring Santa Monica Pier – Travel Tuesday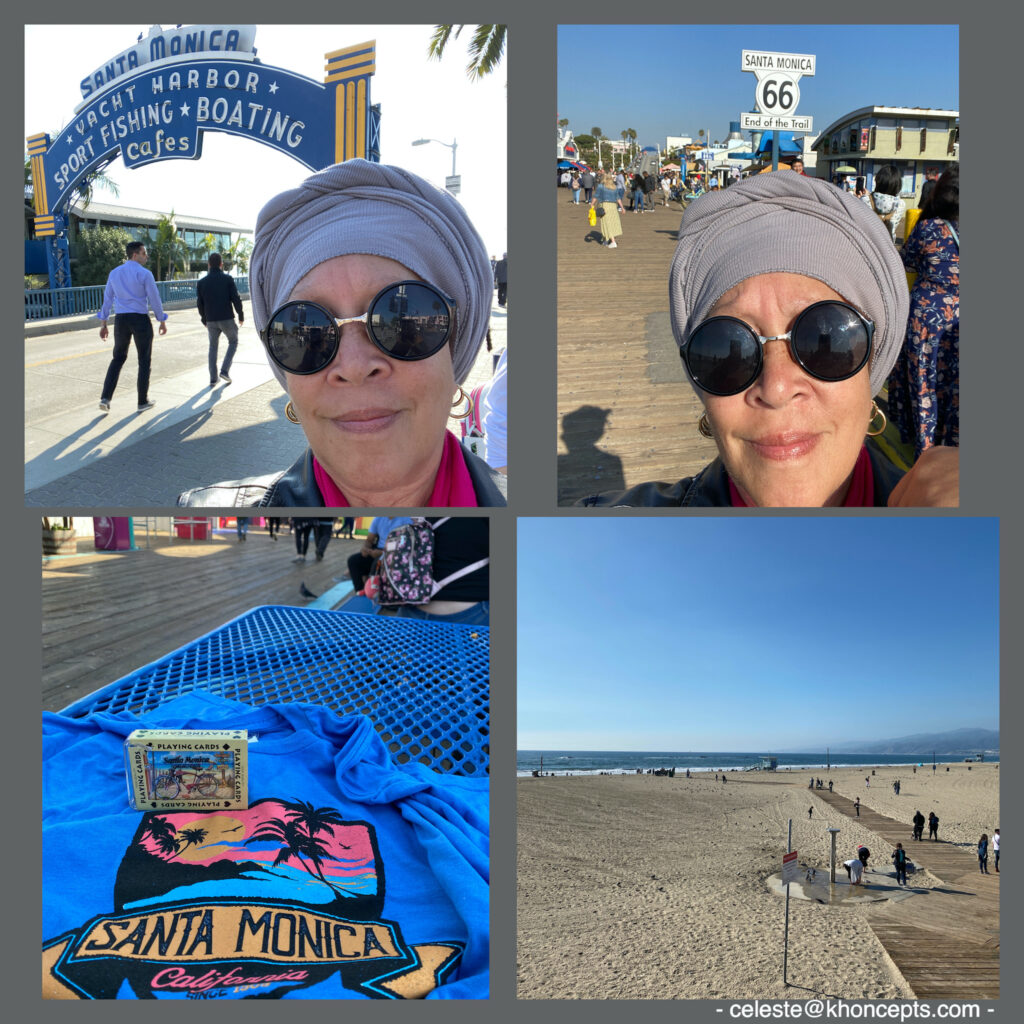 Touring Santa Monica Pier one sunny day in January was exciting. I purchased the five hour Beachfronts and Beverly Hills shore excursion ticket during my cruise on Norwegian Gem.
We boarded the tour bus while docked in the Port of Los Angeles. The bus has several steps up to the seats. It also has a compartment under the bus for wheelchairs. It was a cool, sunny day in the low 60's. My favorite type of weather. Light jacket, scarf and boots. Let's go!
Santa Monica Pier is over a 1/4 mile long. The pier features the end of the famous Route 66. Using my cellphone tripod, I was able to take a selfie, blocking others in my background. My selfie stick eliminates the need for me to stand exactly under a sign, especially in a crowd.
Several shops and the rides were on my left. Finding a shop that sold a deck of Santa Monica playing cards and a t-shirt was a happy surprise. It matches a blue head wrap I have onboard the ship. On my right was a huge, almost empty Santa Monica Beach.
My Travel Tuesday cruise post tips will note how mobile a location is for wheelchairs and older walkers, like me. Santa Monica Pier is very accessible. Even the beach has a wooden walkway as shown in the photo above. We had 45 minutes to explore on our own. It was good enough for me to see what they had. I will add this location to our family vacation list of places to visit in the USA. Now, off to board the bus for the next stop.