Fashion Friday Footwear Sneaker Designs
|
October 2, 2020
|
Comments Off

on Fashion Friday Footwear Sneaker Designs
Designed for him and her
Fashion Friday footwear sneaker designs for men and women. Many of the sneaker prints are all occasion, unisex footwear for him and her.
My Zazzle store shoe Collections includes flip flops and sneakers!
Sneakers for all occasion for him and her!
This week's Fashion Friday Footwear Fun features wedding receptions with the bridesmaids and groomsmen wearing wedding color specific sneakers! They can chose high cut, low cut or canvas styles.
Family reunions? Order sneakers along to match your reunion colors. Be sure to send your colors early. Once the design is done, you'll receive a private link to order the sneakers. The hard part is now done. 🙂
Holiday patterned sneakers
Safely attending a Mardi Gras holiday event? Find several styles of purple, green and gold sneakers. Remember to include matching masks from the Mardi Gras Collections category!
Watercolor Pop Art Floral Sneakers then and now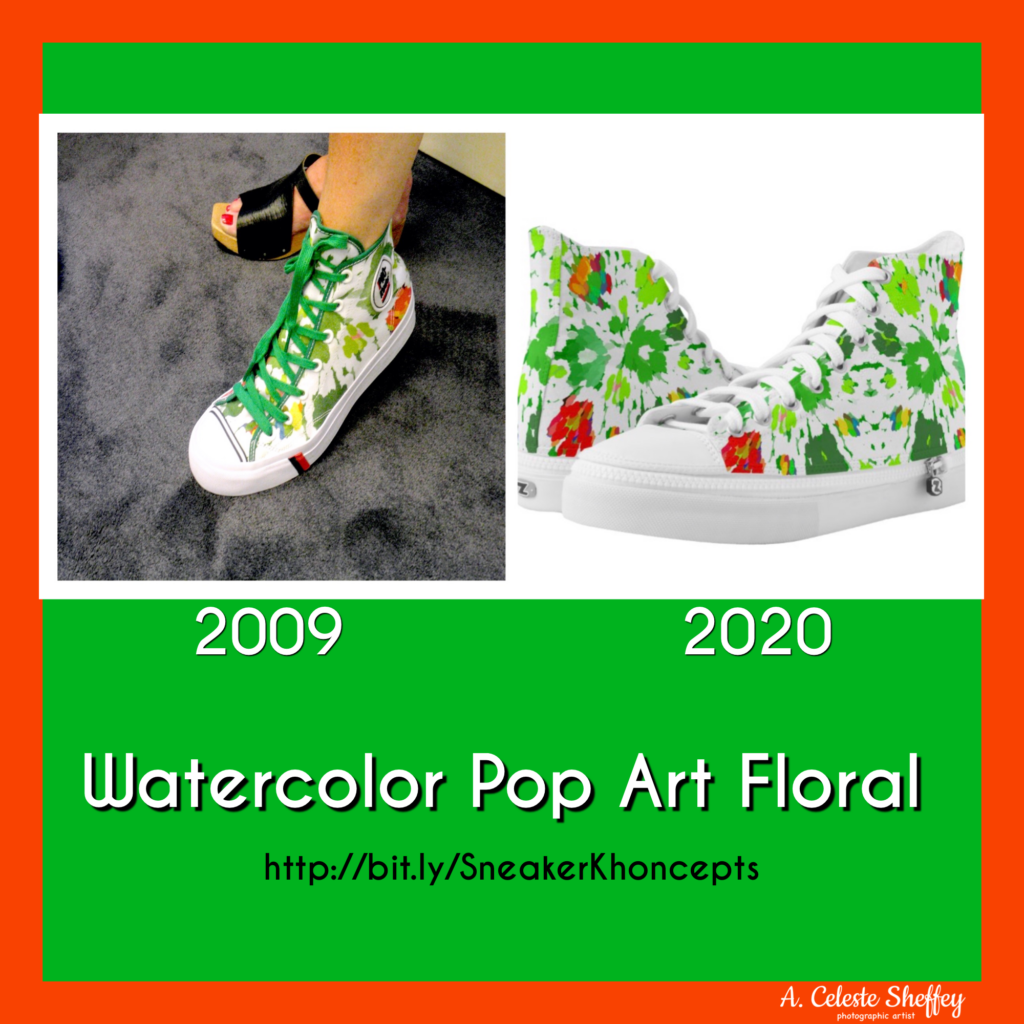 The first version of the Watercolor Pop Art Floral sneakers was created in 2009 in my Zazzle shop. I designed them as a donation to a silent auction. Shown is the happy bidder trying one on the left foot.
The pair on the right I designed in August 2020. Zazzle now uses a company named ZIPZ®. Patterns are uploaded to three different styles, canvas, low and high top shoes. My customers can order and have them shipped worldwide.
Visit my Zazzle Shoe Khoncepts Collection to see all of my designs and solid colors. Feel free to contact me via the shop if you want any changes or specific colors.