Artwork Sold in October 2020 – Sunday Sales Smiles
|
November 8, 2020
|
Comments Off

on Artwork Sold in October 2020 – Sunday Sales Smiles
Sending heartfelt thanks to customers who purchased my artwork sold in October 2020. Listed below are items from my core categories: Fashion, Travel and Home Decor. Included is a brief background story for the designs.
Fashion
Accessory
Who would've guessed that face masks would become a fashion accessory statement in 2020. As an asthmatic, I've always kept a face mask in all of my bags. Perfumes, dust etc would trigger an attack. Visit my face shield and face mask Collection. (sold in Louisiana)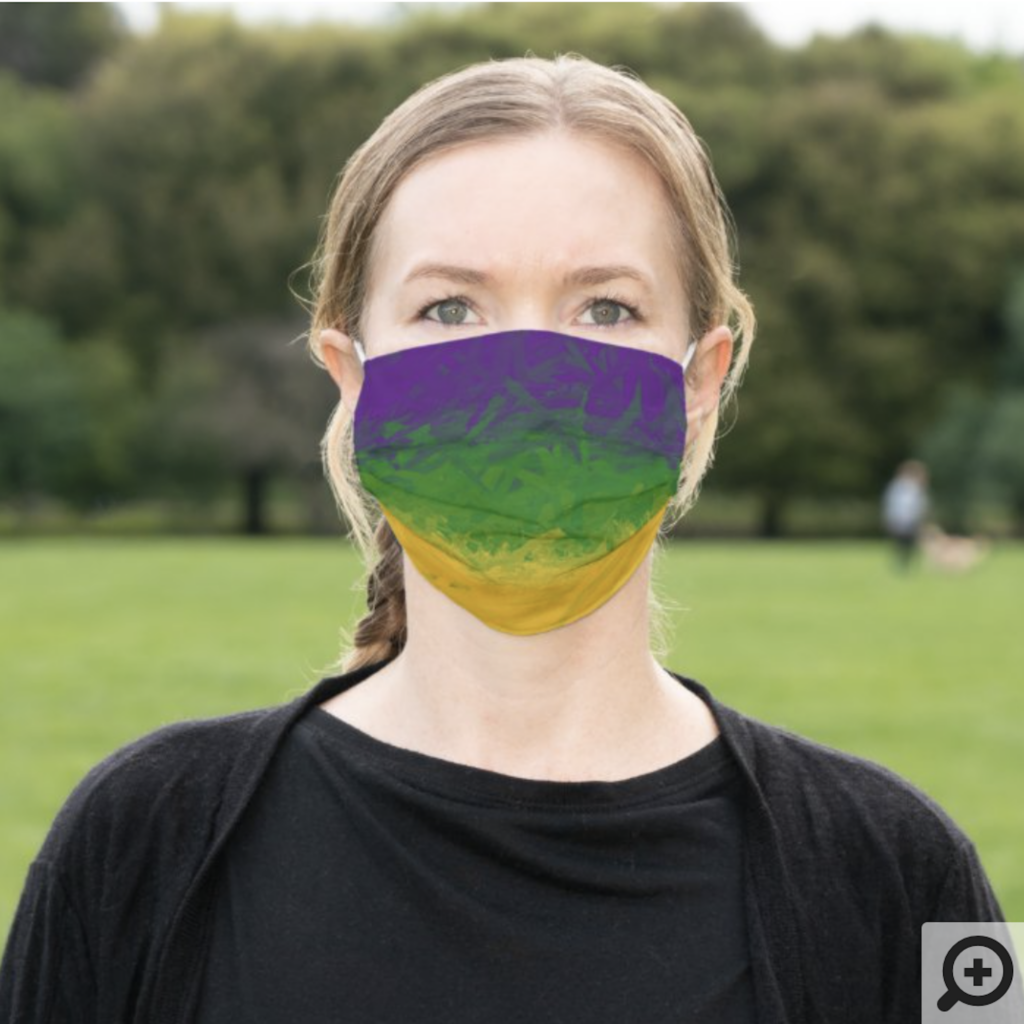 Bath Decor
Boldly colorful Black, White and Red Ellipticals bath decor will look beautiful in a white or black bathroom. Visit the Collection. (sold in Maryland
2. Rich jewel tones of Orange, Yellow, Red, Green and Purple Stripes designed bath towel set. Wonderful bathroom decor for autumn. (sold in Massachusetts)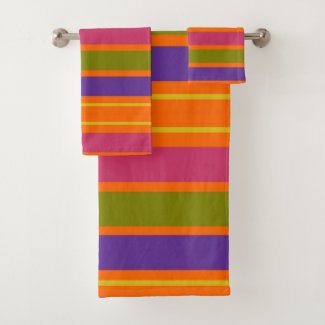 3. Very lively striped bath towel set designed of orange, white and yellow that she or he will enjoy. Visit this Category of available matching home decor and gift packaging. (sold in Massachusetts)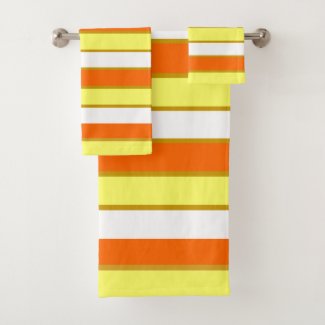 Travel Gift products
Postcards
Sold to a client in Georgia, is this vibrant and colorful image of St George, one of Bermuda's port cities. St. George's Parish located on the eastern end of Bermuda. A quieter contrast to the bustling capital city of Hamilton. Visit additional images of Bermuda clicking here.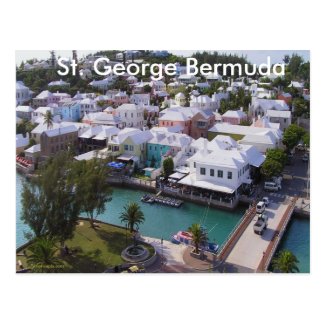 2. Sint Maarten/St. Martin – Enjoyable five day island vacation. Beautiful and vibrantly colorful images of Sint Maarten – St. Martin. The photo collage features great memories of lizards, gorgeous sandy beaches, colorful flowers and aqua blue ocean. Visit the collection of images by clicking here. (sold in Pennsylvania)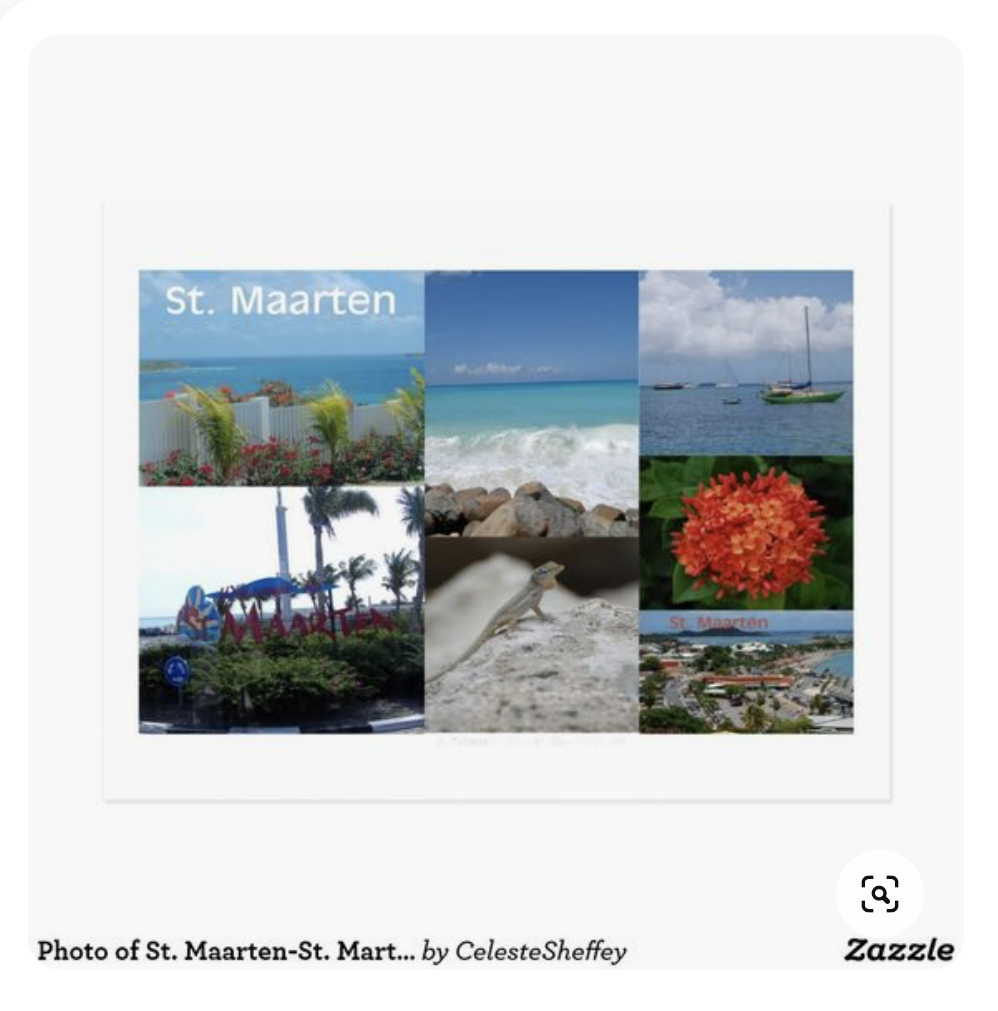 3. Customers in Arizona and North Carolina, purchased this colorful travel postcard. It features a panoramic view of Marigot and Marigot Bay taken from Fort St. Louis.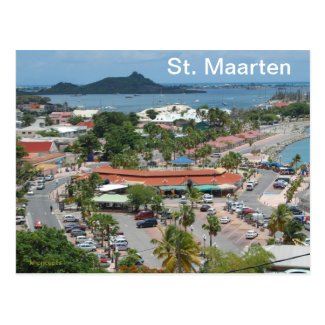 Travel Magnets
1. Magnet featuring images of Sint Maarten – ( sold in Pennsylvania)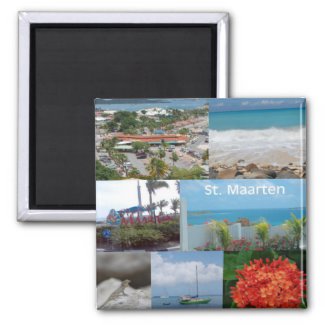 2. Colorful Images of Switzerland magnet – Beautiful images of a wonderful day trip with my two daughters. Nice tour of Lucerne Switzerland featuring the Swiss Alps and the Lion Monument! (sold in Switzerland, Germany)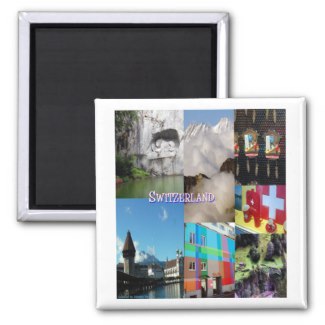 Travel Jigsaw Puzzles
1. Labadee, Haiti featuring a 676 piece photo collage jigsaw puzzle. Colorful photo collage puzzle featuring a vibrant beach and floral images. Perfect, one day cruise visit. (sold in Pennsylvania)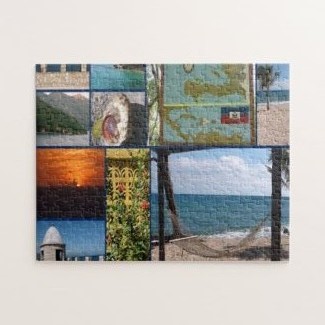 2. Jigsaw puzzle of Photo collage of Jamaica. 676 pieces of fun. Joyful photo memories of a 3 day wedding trip to Jamaica. (sold in United Kingdom)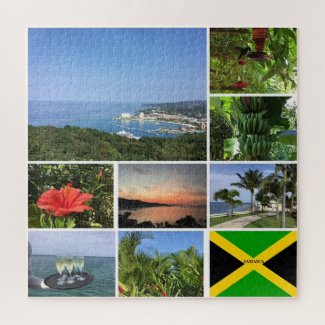 Travel Ornament
1. Sold to a customer in Wisconsin is my popular Atlantic City Boardwalk Christmas tree ornament.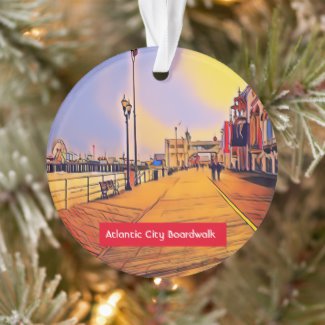 Gallery of Additional Gift Products