Artwork Sold in November 2020 – Sunday Sales Smiles
|
December 13, 2020
|
Comments Off

on Artwork Sold in November 2020 – Sunday Sales Smiles
Artwork sold in November 2020 reflects all three of my top categories. Travel, Home Decor and Fashion are the favorite three. Many experts say it's important to specialize in one niche area. As a ProSeller on Zazzle, I can incorporate my three favorite areas of designs in one online shop. Example: travel photography sold as wall art, home decor throw pillows. and jigsaw puzzle gifts.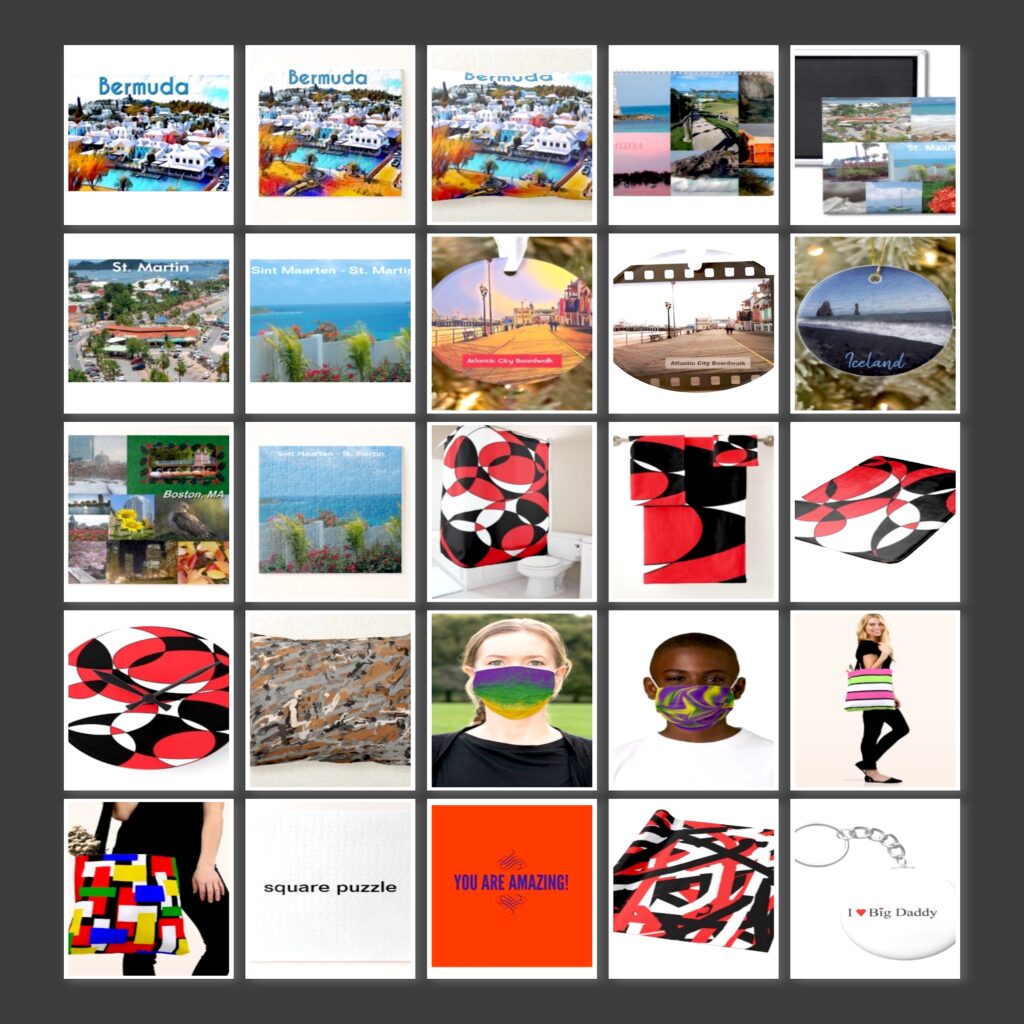 Travel gift products – popular photographs for November
This month's top travel locations were: Atlantic City, Bermuda, Boston, Iceland and Sint Maarten – St. Martin
Home decor – graphic prints and patterns
Fashion – graphic art and abstract designs
This month's fashion selections were Mardi Gras items and tote bags
Miscellaneous gifts
Hopefully this month's customers from Canada to Oregon will see my thanks for their purchases.
Thank you for reading and sharing my Artwork Sold in November 2020 post.