Watercolor Bath Décor featuring Pinks, Orange and Yellows
|
May 2, 2021
|
Comments Off

on Watercolor Bath Décor featuring Pinks, Orange and Yellows
Creating colorful Pink, Orange and Yellow Watercolor bath décor provides a fun option for customers. Clients have a choice of colors to match and mix it up with from my Society6 online shop.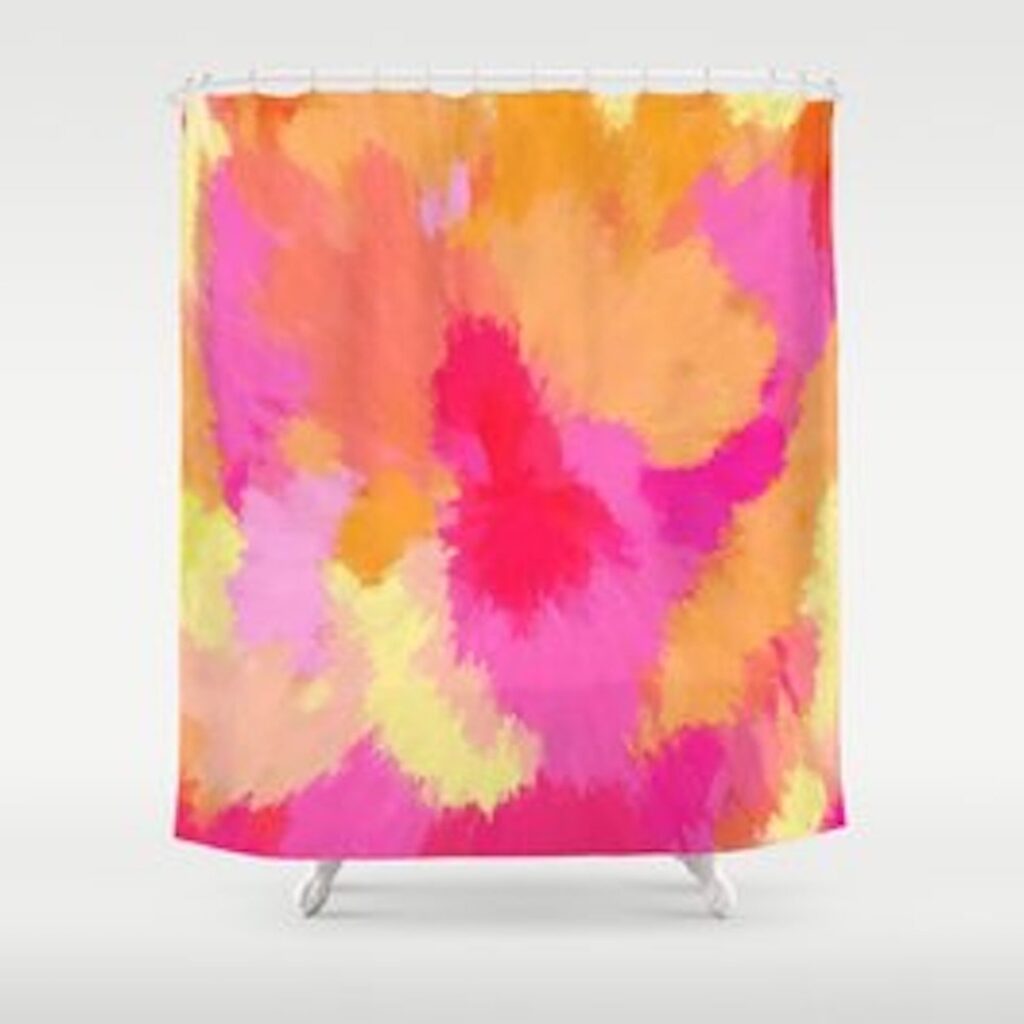 Society6 is a different type of print on demand shop. I discovered them and uploaded my first image, October 6, 2013. Among my five online shops listed on my website, Zazzle is my number #1 favorite. However, I'm thankful for customers who also visit my Society6 shop. Customer sales are posted once the purchase has cleared. No minimum. One of my customers bought the shower curtain, 2 bath mats, 2 bath and hand towels. Whoo hoo! Sunday Sales Summary Smiles Society6 Shop for April 2021.
Pink, Orange and Yellow Watercolor bath decor easily matches complementary solid colors.
Society6 processed the order and sent me an email noting the deposit. This is only one of two of my shops that alerts me to cleared deposits. 🙂
Society6 gives artists and customers a variety of high end furniture items. Bar stools, credenzas, benches, coffee tables and side tables to design or purchase. I'm moving into a new home and am having a difficult time choosing some of my own designs to buy.