Travel, Fashion and Home Décor Sold in May 2021
|
June 13, 2021
|
Comments Off

on Travel, Fashion and Home Décor Sold in May 2021
Thanking my wonderful customers who purchased Travel, Fashion and Home Decor sold in May 2021 from my Zazzle shops. This month's clients live in Arkansas, California, France , Pennyslvania, Texas and the UK. My online shops focus on three areas: Travel photography, Home Decor and Fashion accessories.
List of Travel/Photography Images sold and states / countries where customers live
Heavenly Hawaii photo collage postcard – United Kingdom. Spent a fabulous 5 day visit to Oahu to attend my cousin's wedding.
San Francisco Photo Collage postcard – France. An exciting 10 days, touring up and down the West Coast.
Sint Maarten – St. Martin Beach Scene postcard – Texas. Several trips and thousands of photos taken of this Dutch/French friendly island
Home Décor Gift items purchased in May 2021
Fashion item sold in May 2021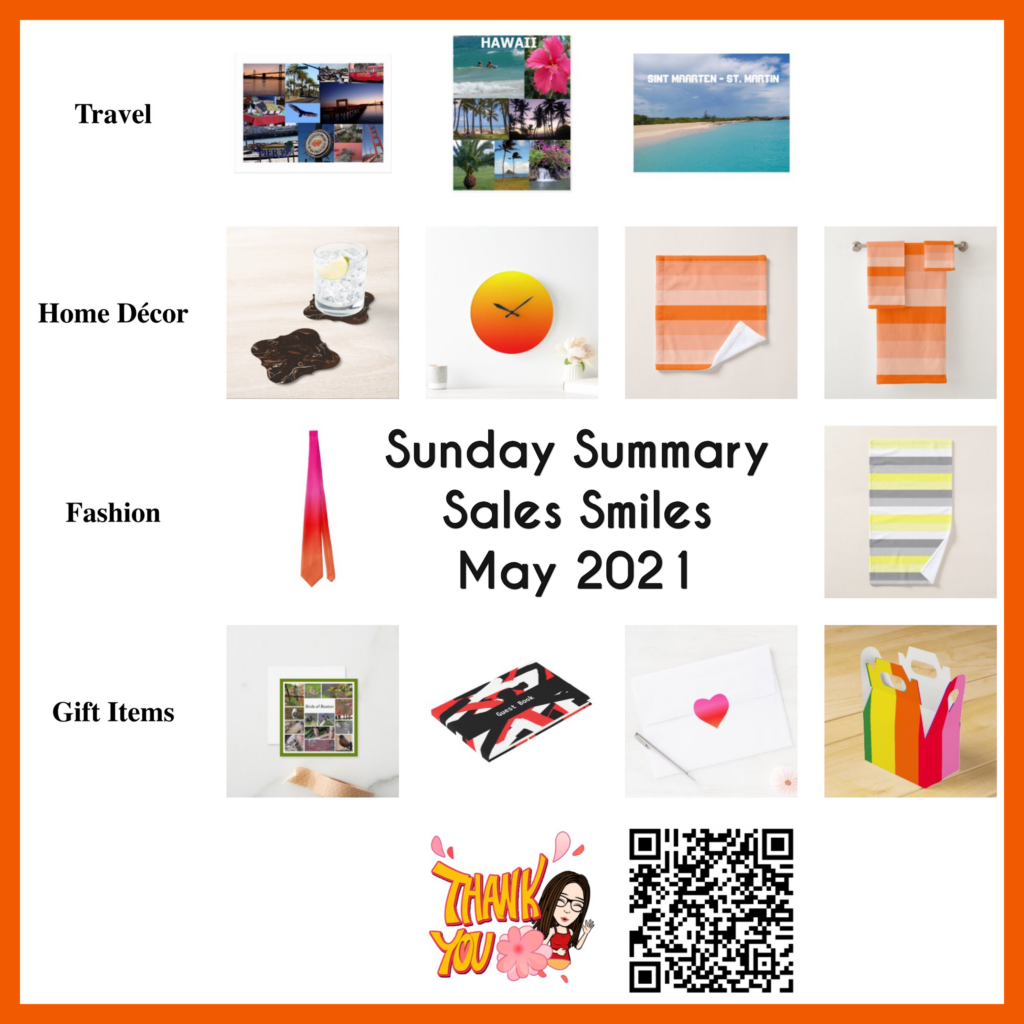 Other great Items purchased
Thank you for visiting, supporting and sharing my monthly Sunday Summary Sales Smiles blog posts!