Travel Tuesday Saint Lucia via cruise ship
|
June 8, 2021
|
Comments Off

on Travel Tuesday Saint Lucia via cruise ship
This week's Travel Tuesday Saint Lucia via cruise ship memory took place in October 2019 to November 2019. I lucked up and found a 14 day cruise from downtown Boston seaport district eliminating the need for me to fly.
Flying anywhere is highly challenging due to medical issues. Getting a ride to the cruise port was just the ticket. Saint Lucia was one of seven islands. Five of the islands, including Saint Lucia would be new for me.
Once on board and settled into my cabin, I reviewed the brochures of escorted tours provided by Norwegian Cruise Lines. Challenging medical issues rules out Level 3 excursions and some Level 2 activities. Saint Lucia was on our 8th day of the cruise. The Trolley Tour was a Level 1. As a photographer, The Trolley Tour was perfect for me. It was open air so no windows to blur up the images. I sat in the back of the trolley providing me with unobstructed views of the side, back and parts of the opposite side.
The St. Lucia Trolley Train, toured the Capital, the colorful craft markets, the streets and alleyways. We made a stop at an impressive Cathedral dated 1897. Once back on board the trolley, the guide pointed out many interests as we drove through the main city headed to a beach stop.
At the beach, we all disembarked for a 30 minute opportunity enjoying complimentary rum or fruit punch drinks. Several cruisers stayed at the beach. The ship was docked at the pier versus returning to the ship by tender.
It was an exciting day visiting another new island.
Thank you for reading and sharing my Travel Tuesday memory posts.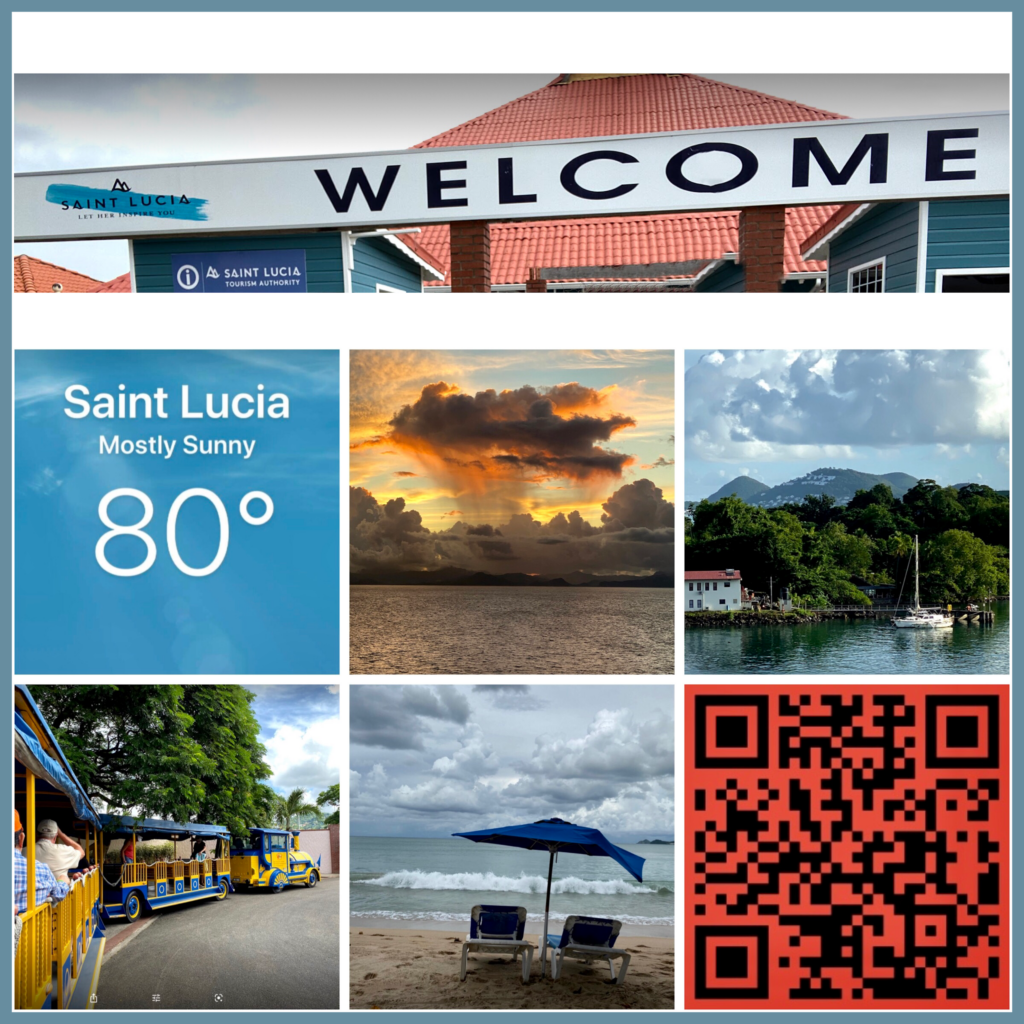 Visit and enjoy my travel photographic gift products in my Zazzle shop!