Foodie Friday stock photo accepted!
|
November 18, 2022
|
Comments Off

on Foodie Friday stock photo accepted!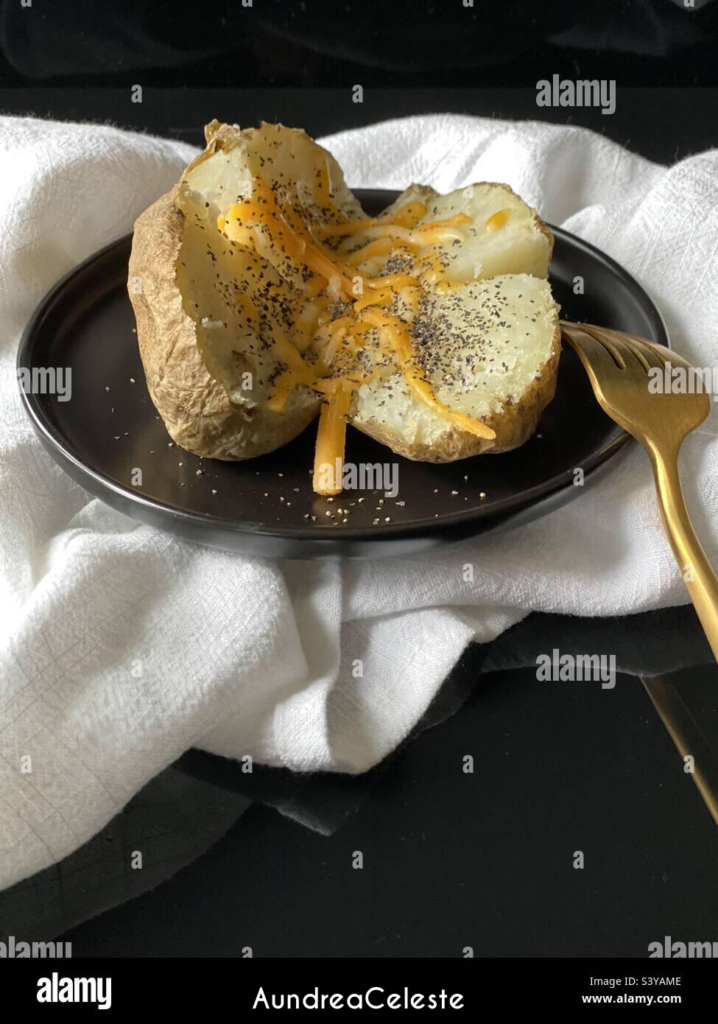 Foodie friday stock photo of a simple baked potato with cheese on a black background with a white napkin accepted for sale on Alamy! My family and I have taken photos of food for years, long before it became popular. All of my grandparents meals were delicious and beautifully displayed. Taking pictures of the table all set-up began our/my love of food photography.
Food photography became even easier when I purchased the Sony Mavica floppy disk camera in 1988. Fast forward now when the majority of people use their cellphones to capture moments in their life. The above photo of a "Simple Baked Potato with Cheese" photo was taken with my iPhone 11 Pro cellphone. My fun foodie Friday stock photo collections have all been taken using my iPhone.
I enjoy minimalistic food and travel photos. Due to medical challenges, I rarely dine at restaurants and miss taking those types of foodie pics. So I adapted since March 2020 by ordering from food meal programs from Tovala and Real Eats. Recently, I'm back to home cooking and have set-up a small Replica Surfaces mobil studio. This is my affliliate link to Replica Surfaces, we'll both enjoy rewards should you make a purchase.
Happy #foodiefridayphoto day!