October 2022 customers and their countries and states
|
November 21, 2022
|
Comments Off

on October 2022 customers and their countries and states
Sharing a fun visual graphic featuring countries and states of my October 2022 customers. It shows the clients who visited my online Zazzle stores and their purchases. Each month, I appreciate seeing folks that enjoy my eclectic graphic art designed travel, home decor and fashion accessories.
The favorites for October:
Coffee mug
Dinner napkins
Gift tags
Greeting cards
Kitchen towels
Magnets
Neck ties
Ornaments
Postcards
Stickers
Throw pillows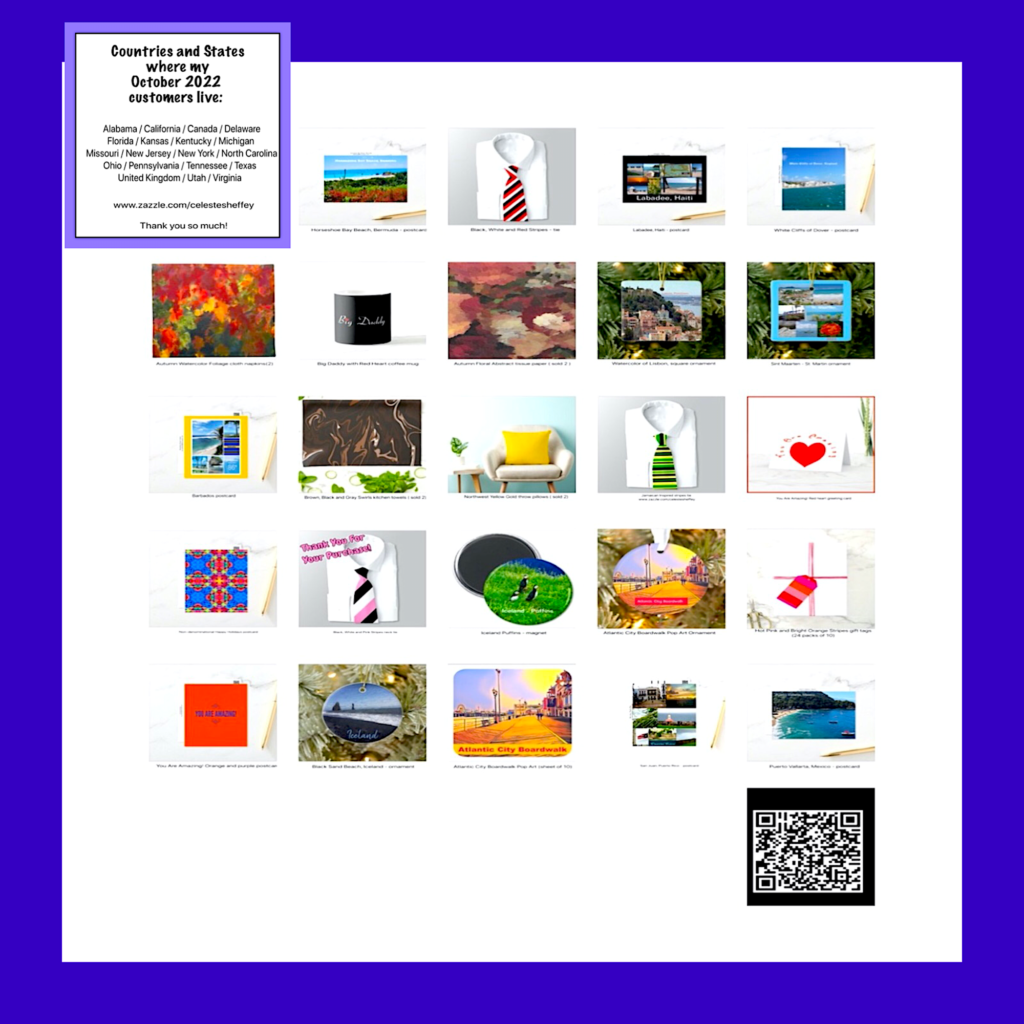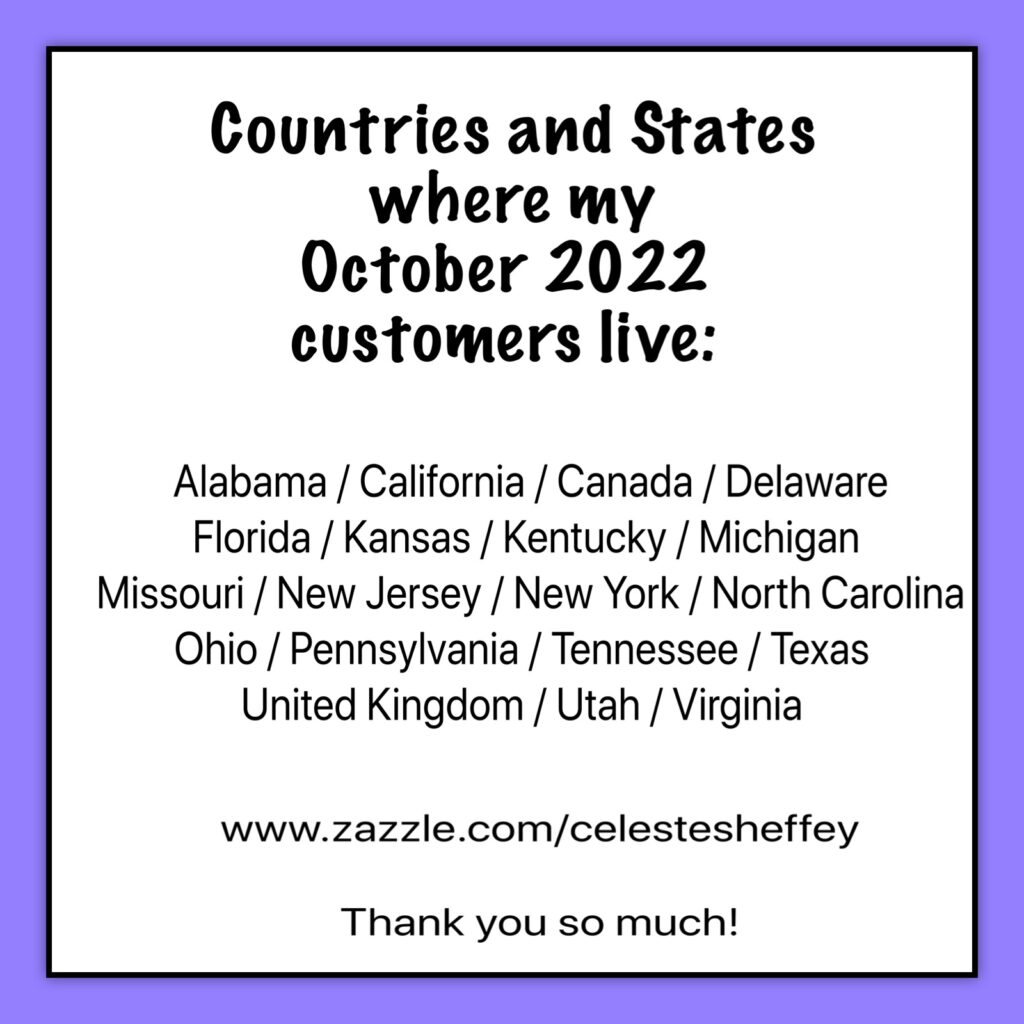 My Best Selling Items Collection category on Zazzle includes October 2022
Zazzle gives creators the option to showcase our products in either general or specific item collections. Directly below is my Best Selling Items Collection. Periodically and very happily, after every 300 sold products, I have to remove items from the collection to be able to add new purchases.
Thank you for visiting my blog, viewing my Zazzle Collections , taking a look at my online stores gift products and supporting my eclectic artwork.