Boston State House in Winter car magnet
|
September 19, 2023
|
Comments Off

on Boston State House in Winter car magnet
Thank you for your purchase of this large 7×7 car magnet. A customer spotted the smaller 2×2 magnet in my shop and transferred it to the larger size magnet option. Customers can change the text and/or the text color that is currently designed to match the State House roof.
I moved to and lived in Boston, MA right after graduating high school from out of state. I loved walking everyday. Sunny days, rainy days and especially snow days. For this photo, I applied a very light art filter to bring out a bit of pop in the colors.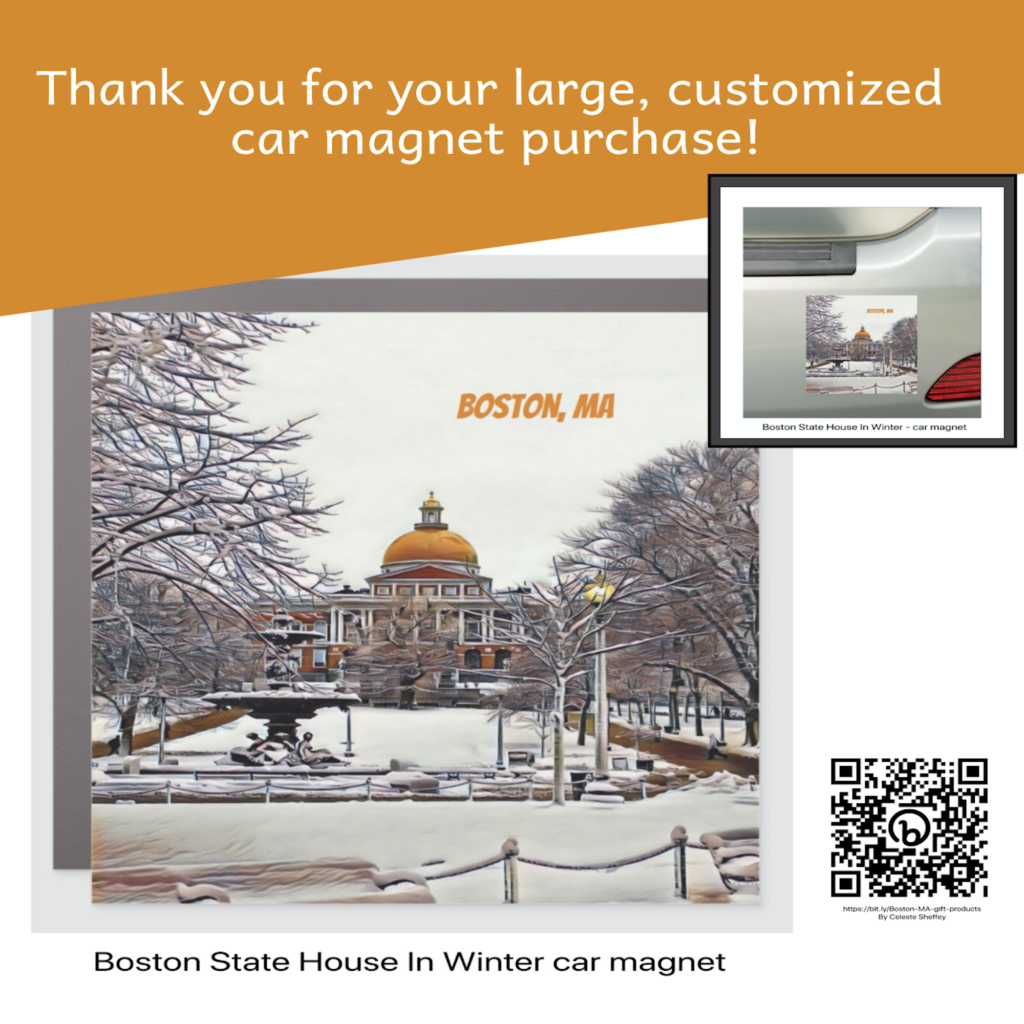 Click to visit the other Boston, MA categories product designs.