Black, White and Red Stripes gift wrapping
|
October 16, 2023
|
Comments Off

on Black, White and Red Stripes gift wrapping
An early favorite striped pattern and still a best seller is my Black, White and Red Stripes wrapping paper sheets purchased, thank you!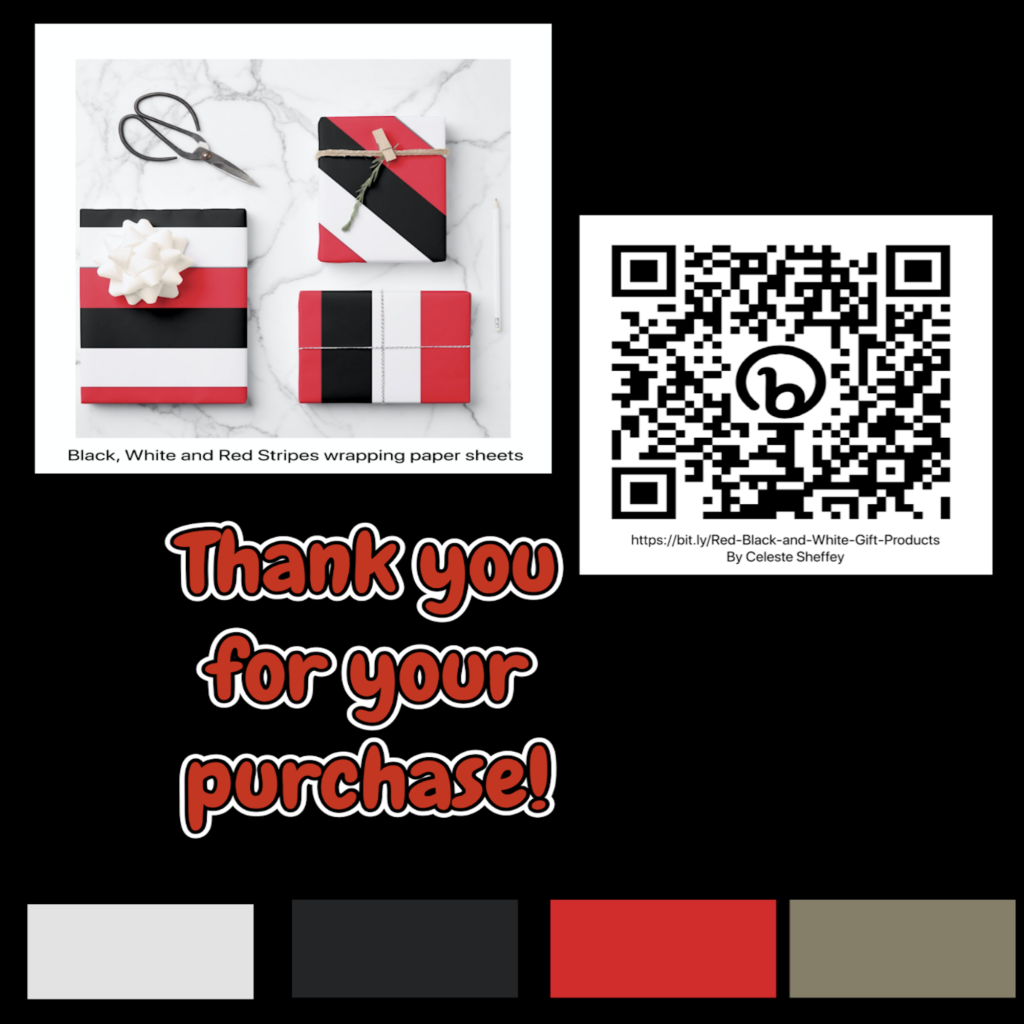 The wrapping paper sheets are part of the niche online store that is separate from my general Zazzle store.
My niche topic focuses only using my first favorite color combinations of Black, White and Red.
https://bit.ly/Red-Black-and-White-Gift-Products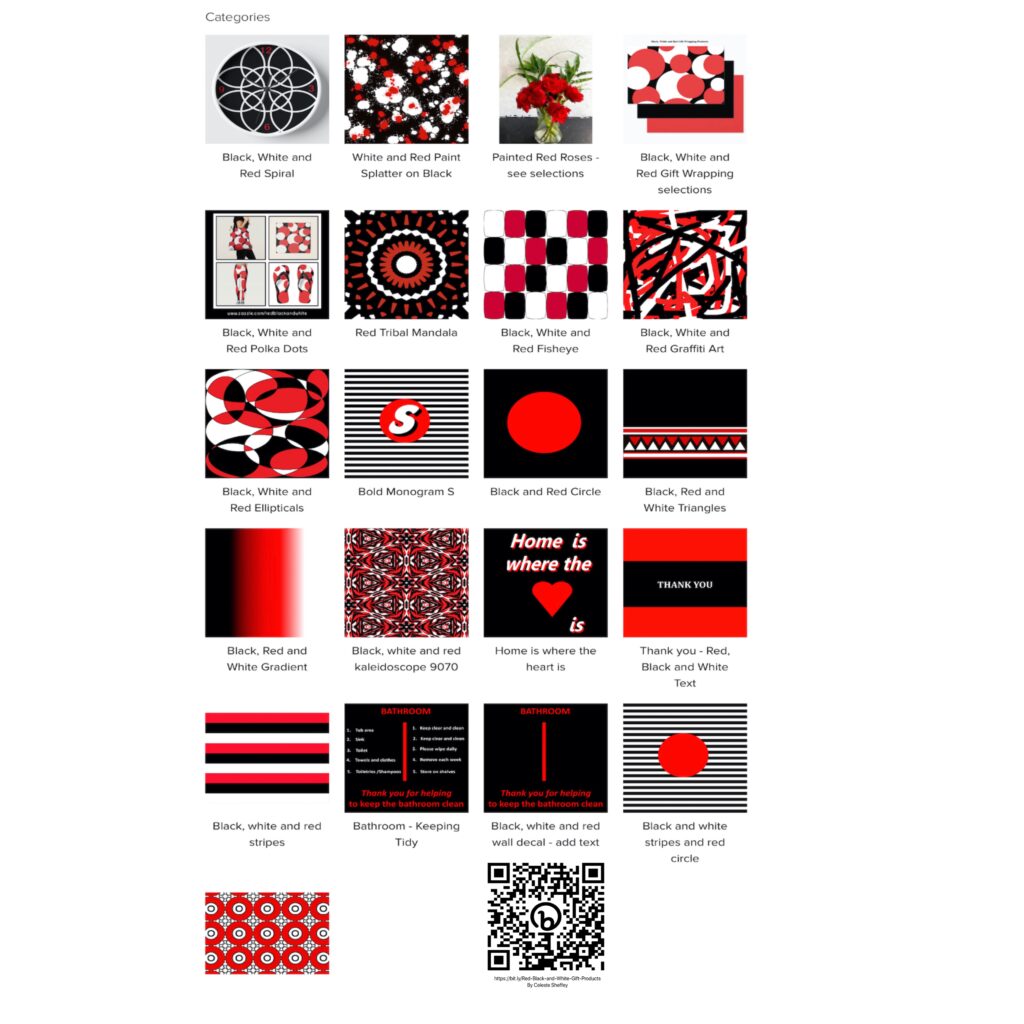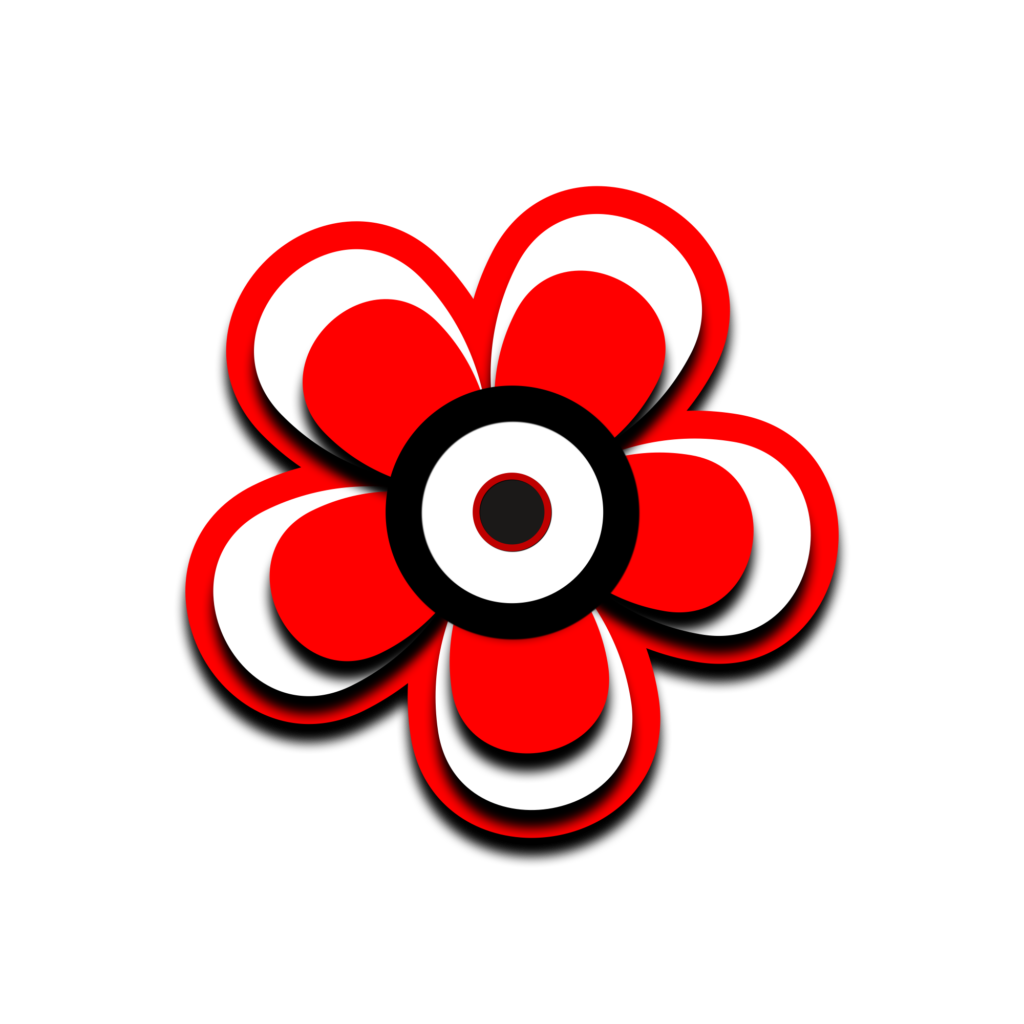 Thank you for visiting, reading and sharing!