Red, White and Green Abstract Rain Gear
|
October 11, 2023
|
Comments Off

on Red, White and Green Abstract Rain Gear
Today's #WearableWednesday features our Red, White and Green Abstract rain gear from my Cowcow.com shop. How cheerful is this abstract color combination especially while walking when it rains or snows! These would also be cute, functional gifts for women living in some of the 12 countries with red, green and white flags.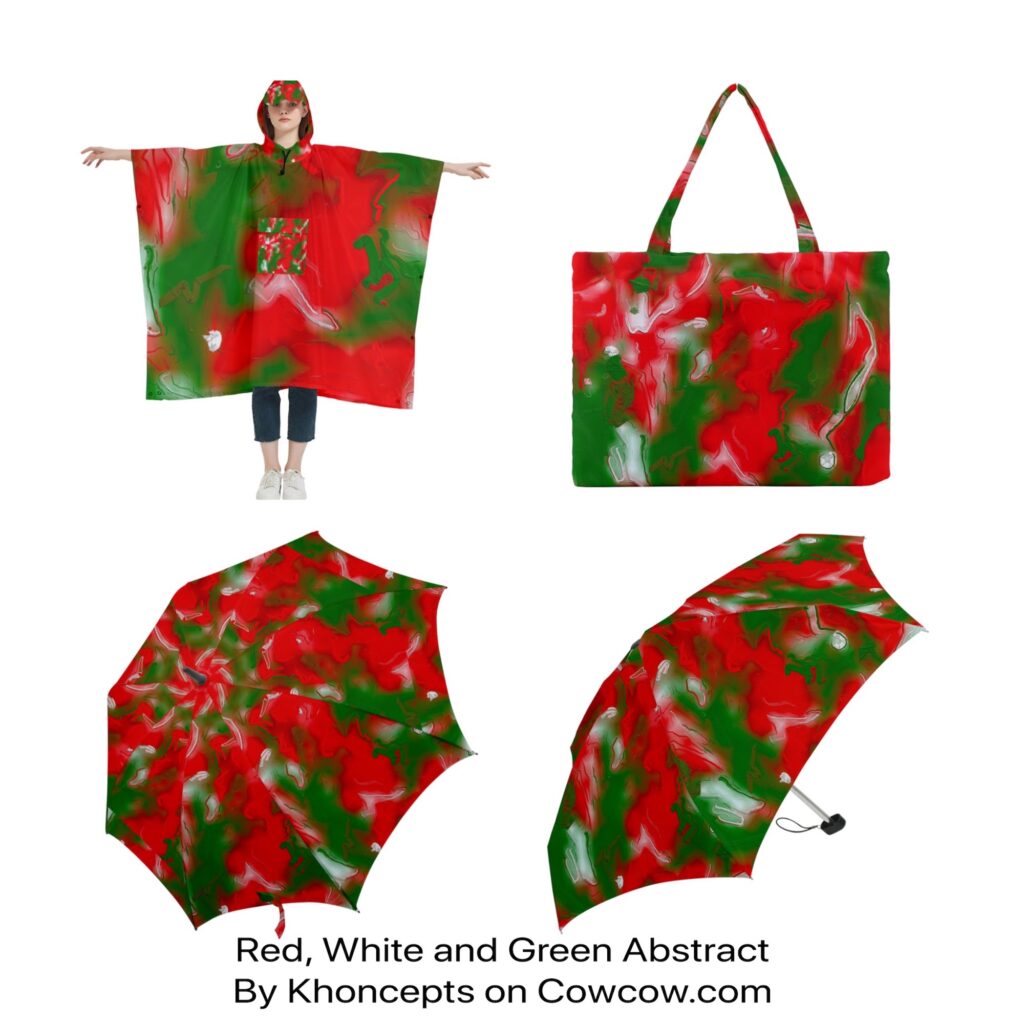 Rain Gear Fashion Wear
I first used Cowcow.com in April 2014 with no idea of what I was doing. I dabbled with posting products off and on from 2014 to 2022. A few months ago, I re-evaluated and happily settled on designing just the four types of listed items above vs the hundreds of option choices.
Thank you for reading, sharing and visiting my different shops with this Red, White and Green Abstract designed products.
Zazzle shop with matching Red, White and Green Abstract selections
Society6 shop with matching Red, White and Green Abstract selections