Throwback Thursday – cruise visit to Barbados
|
October 26, 2023
|
Comments Off

on Throwback Thursday – cruise visit to Barbados
My cruise visit to Barbados is this week's featured throwback Thursday memory. October seemed to be a popular month for clients multiple purchases of my Barbados photography products. An exciting one day November cruise port stop in Bridgetown, Barbados produced hundreds of scenic photographs.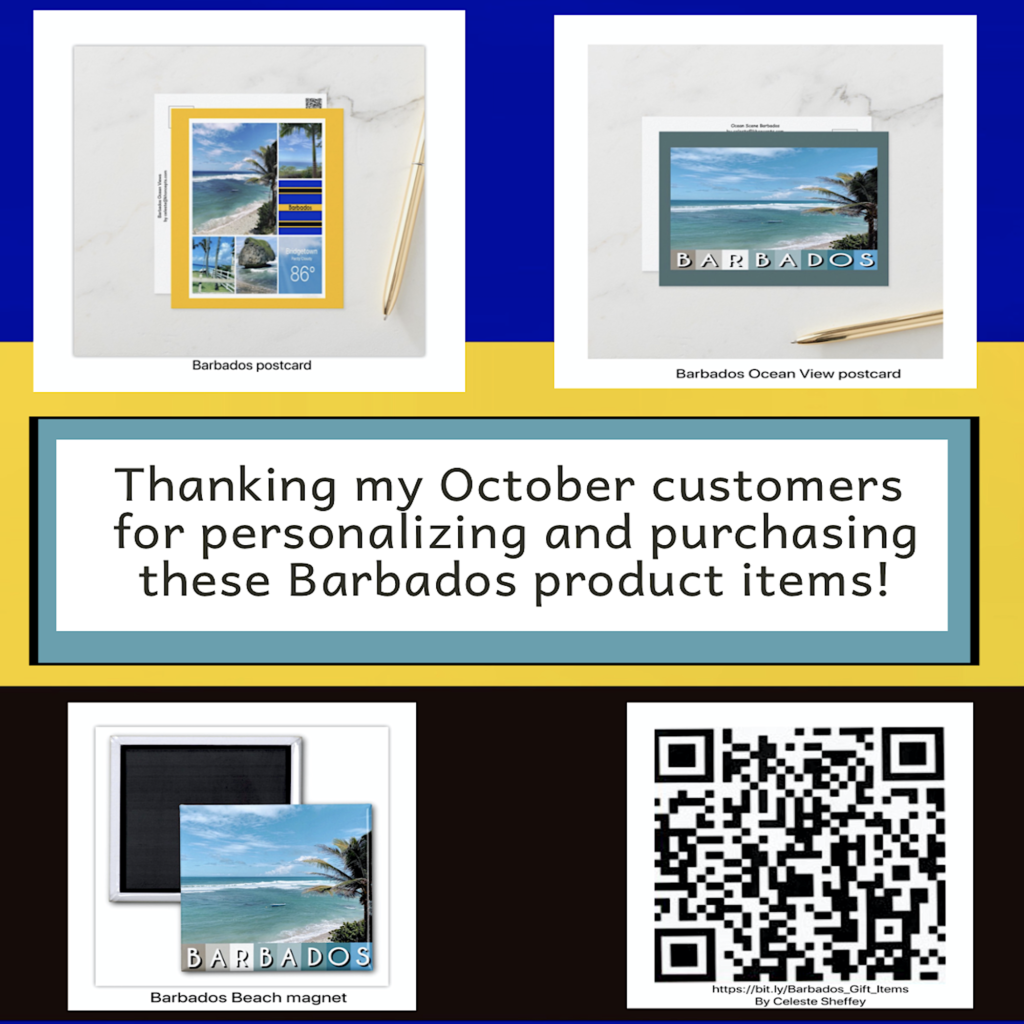 One client customized and purchased 24 Barbados postcards. The theme of this postcard was the different beaches I visited and the huge coral boulders at Bathsheba Beach.
Barbados Beach Magnets
Barbados Beach square souvenir magnets customized and my customer features many serene shades of blues, greens and sandy beach browns. I pulled eight colors from the photo to create a backdrop for the word Barbados.
Barbados Beach Postcards
Barbados Beach postcard was also taken at Bathsheba Beach. The 4 hour cruise tour company traveled across Barbados to many scenic stops. I admit I very seldom design a product with a single photograph. I'm happy my customer liked, customized and then purchased the postcard.
Thank you for visiting, reading and sharing this post!