Travel Tuesday – Jamaica Photo Ornaments
|
October 24, 2023
|
Comments Off

on Travel Tuesday – Jamaica Photo Ornaments
This week's Travel Tuesday features my Jamaica Photo ornaments. My daughter and I had a whirlwind three day visit to Jamaica to attend a February wedding. The weather was perfect, the scenery was amazing and the wedding was beautiful. I'm very thankful to my client for customizing and purchasing 4 of the ornaments!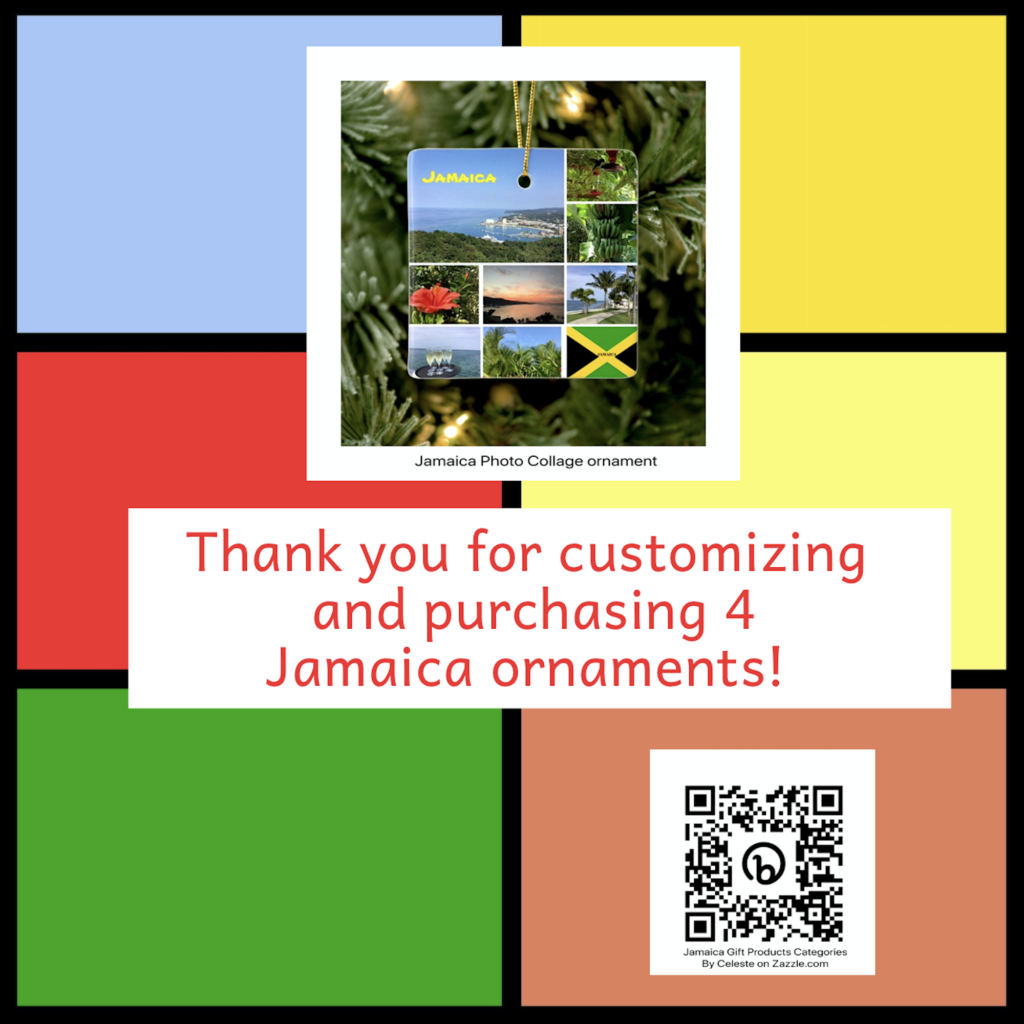 Mystic Mountain Rain Forest Bobsled – Jamaica
My daughter was quite busy being in the wedding party, however she managed to get a few hours to visit Mystic Mountain. The Sky Explorer chairlift over the jungle up to the top of the mountain was awesome. Tip: Wear easy slip on shoes vs flip flops until you get off the chair lift. Photo collages are my favorite way to enjoy multiple images as it's hard to choose just one.
Additional popular Jamaica photo collage products purchased
Other Jamaica inspired gift products purchased
Thank you for reading, sharing and visiting my Zazzle shop!