Wearable Wednesday Men's Neck Tie
|
October 18, 2023
|
Comments Off

on Wearable Wednesday Men's Neck Tie
Featured this week, for Wearable Wednesday, is our cheerful Hot Pink and Bright Orange Stripes men's neck tie. My customers and adjust the diagonal stripes directly using the Personalized design tool. The stripes can be flipped left facing. Customers can also make the stripes smaller or larger.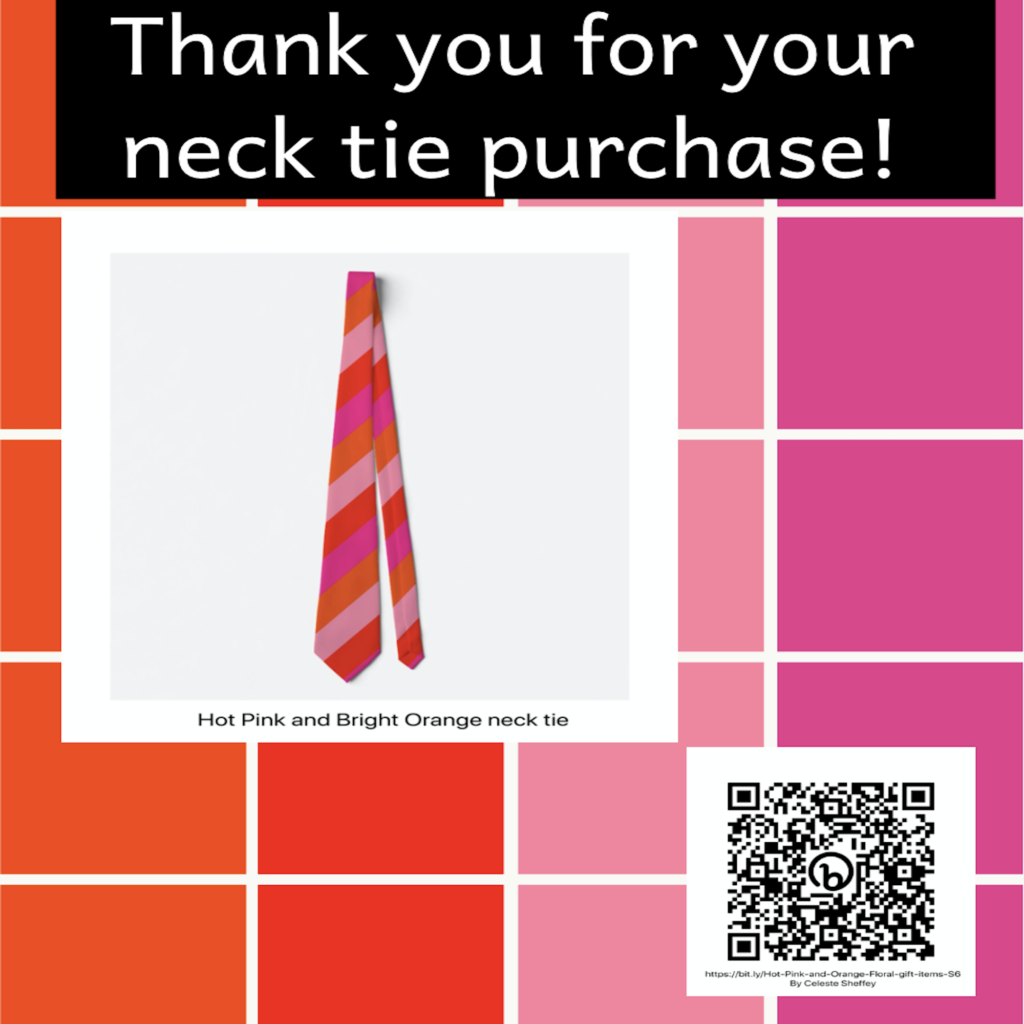 Mix and Match designs
The pink and orange stripe design matches the products in my four Zazzle store categories shown below. It's very relaxing and enjoyable creating items that perfectly mix and match with each other using the exact color hues. Customers can also message me directly from the shop to add solid socks, bandanas or tote bags to coordinate with the neck ties.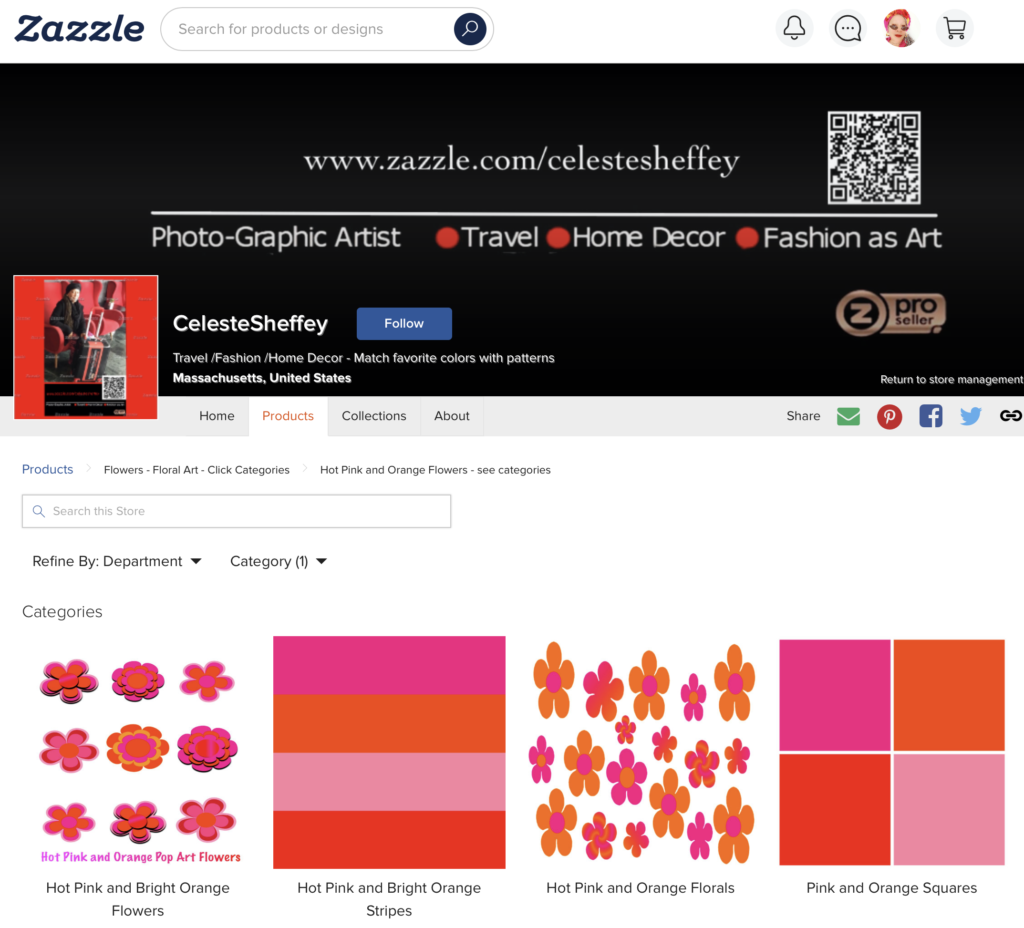 Hot Pink and Orange Collection on Society6
Society6 is another one of my online shops. They have wonderful home decor gifts such as this Hot Pink and Bright Orange Squares wine chiller.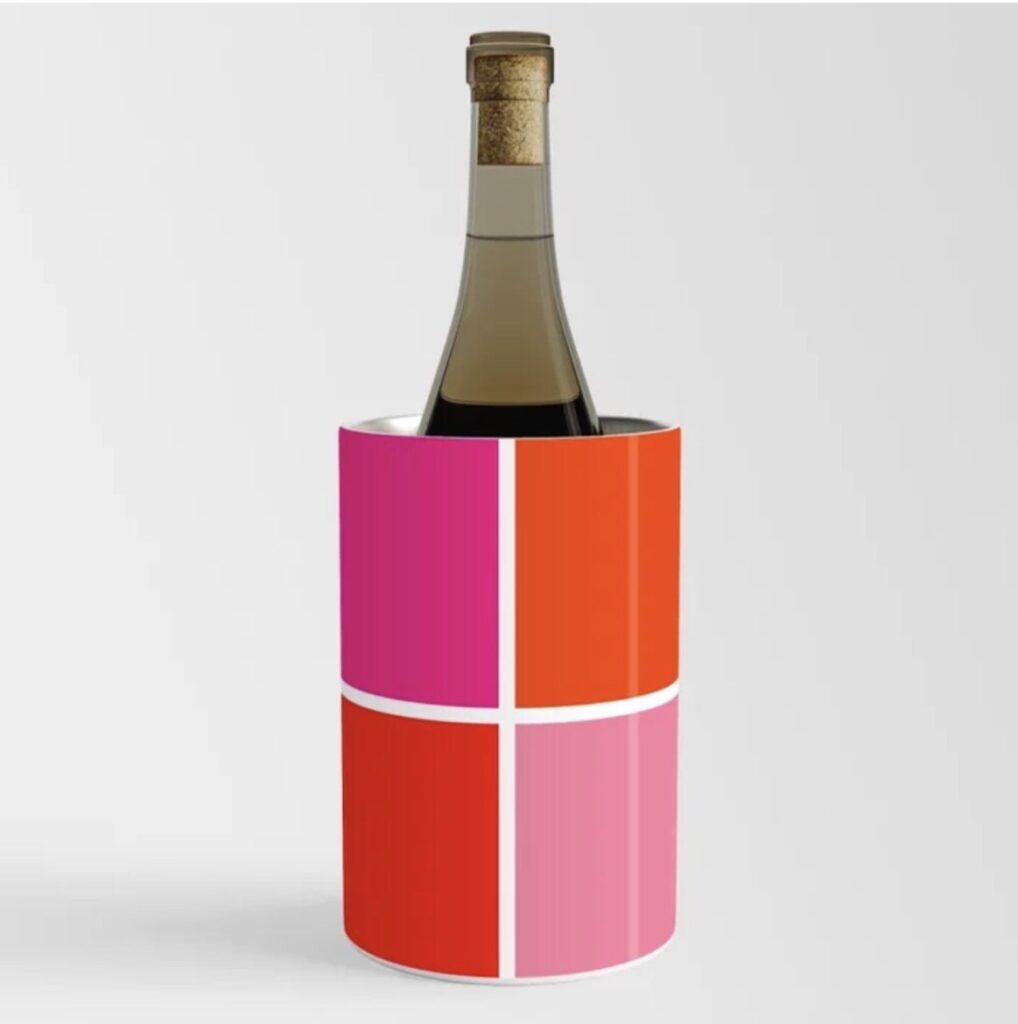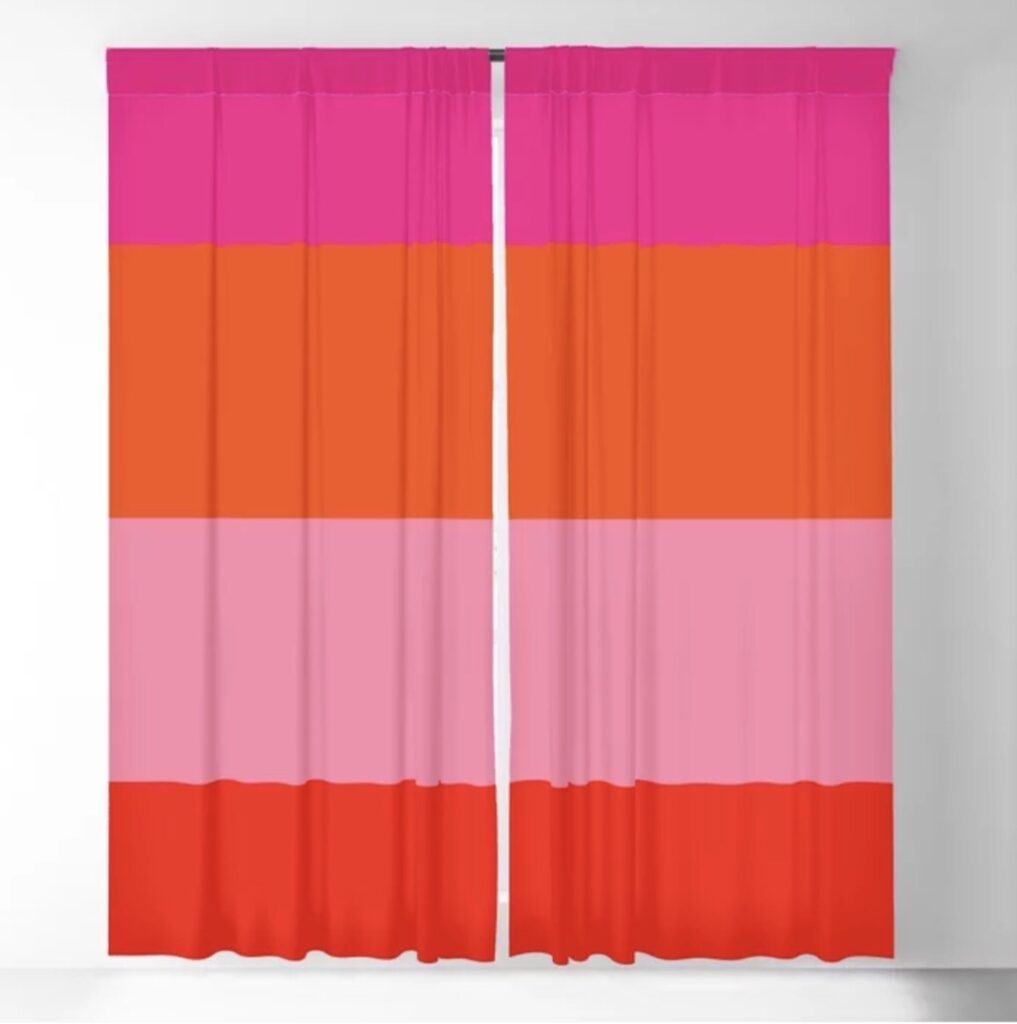 Another great home decor item are the window curtains! This pair of Hot Pink and Bright Orange Stripes curtains are a perfect complement to the checkered and floral products.
Thank you for reading and sharing!