|
October 4, 2023
|
Comments Off

on Women's Rain Gear
It's #WearableWednesday featuring women' rain gear. Featured this week is abstract earth tones of browns, yellows and muted shades of green.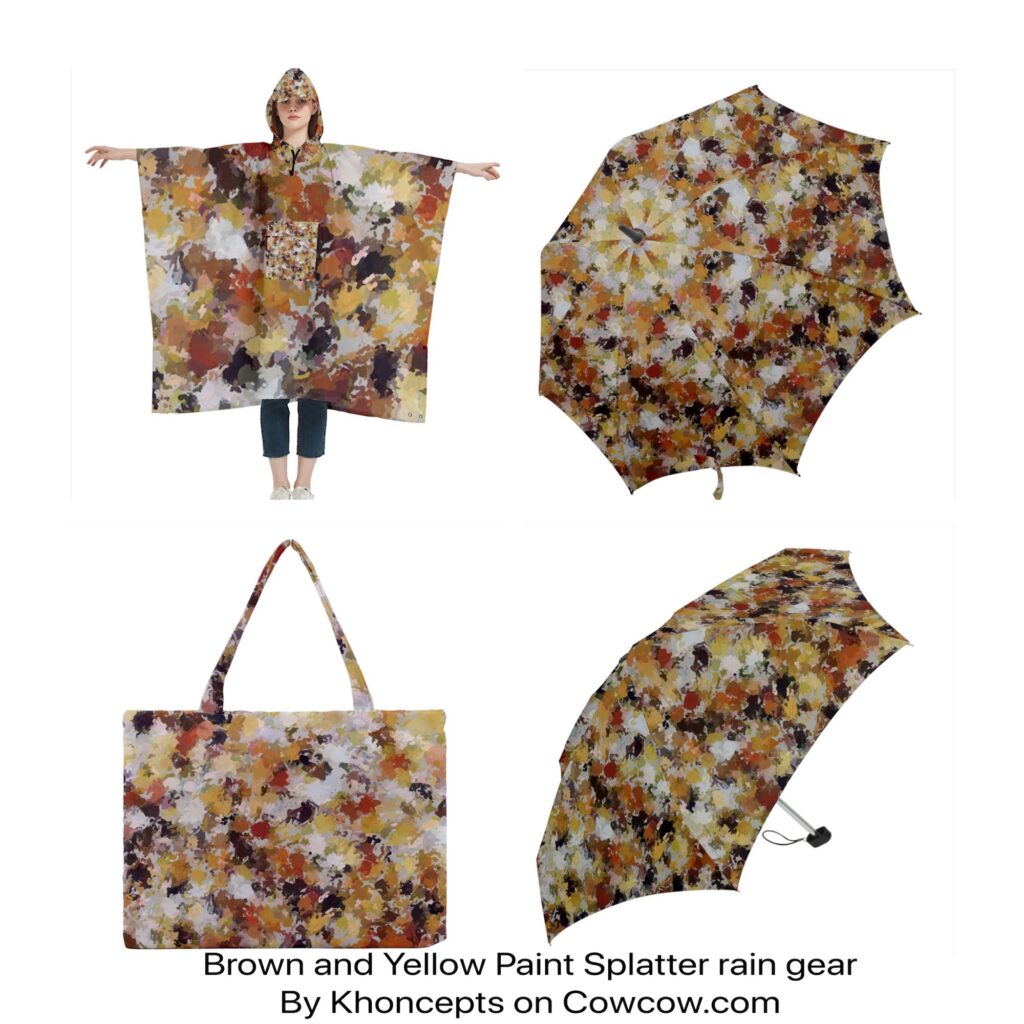 Women's Rain wear are cute gifts
The hooded women's rain poncho comes in a small package that should easily fit inside as a stocking stuffer. Also it's small enough to keep inside your backpack or tote bag. Same for the mini foldable umbrella. I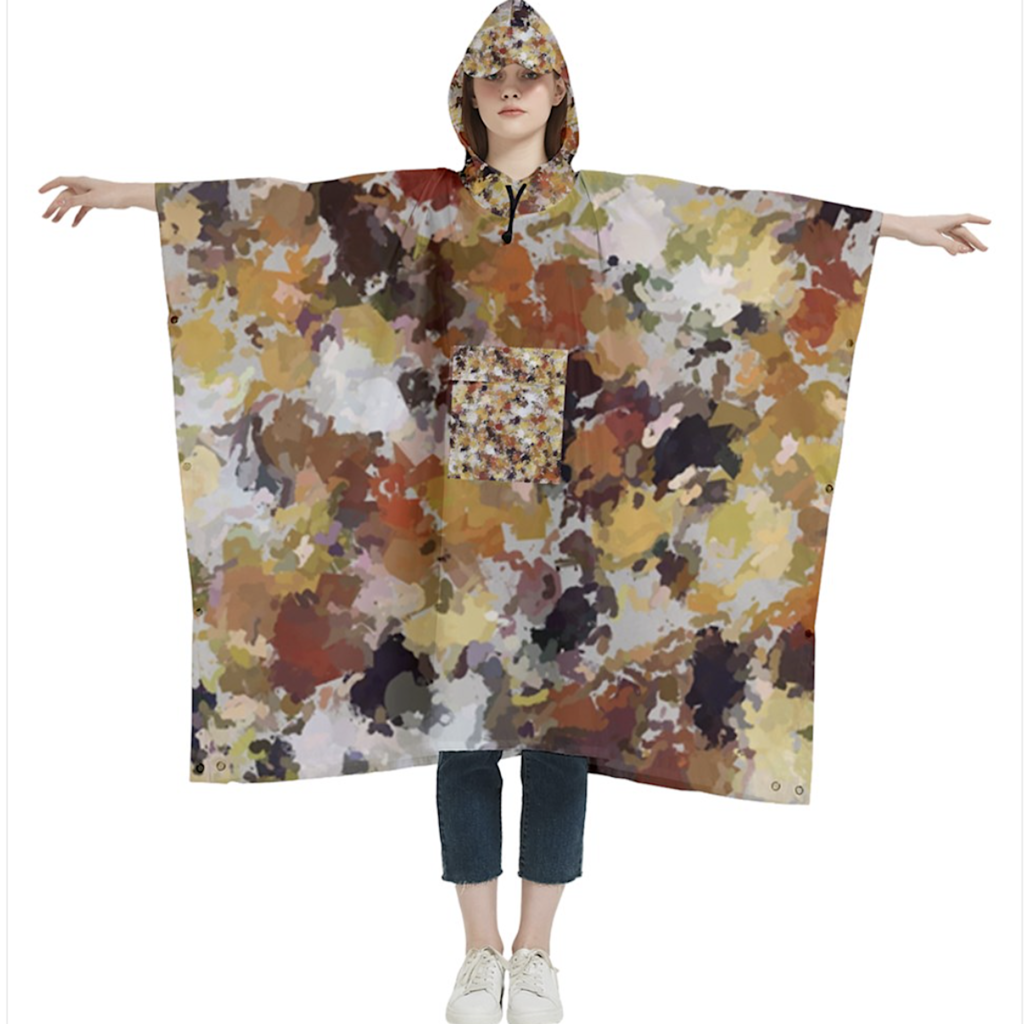 Brown and Yellow Paint Splatter women's hooded rain poncho
The rain poncho I purchased is well made! Both sides have snaps to open or close. The front pocket has a velcro flap which is quite handy to keep lightweight small items.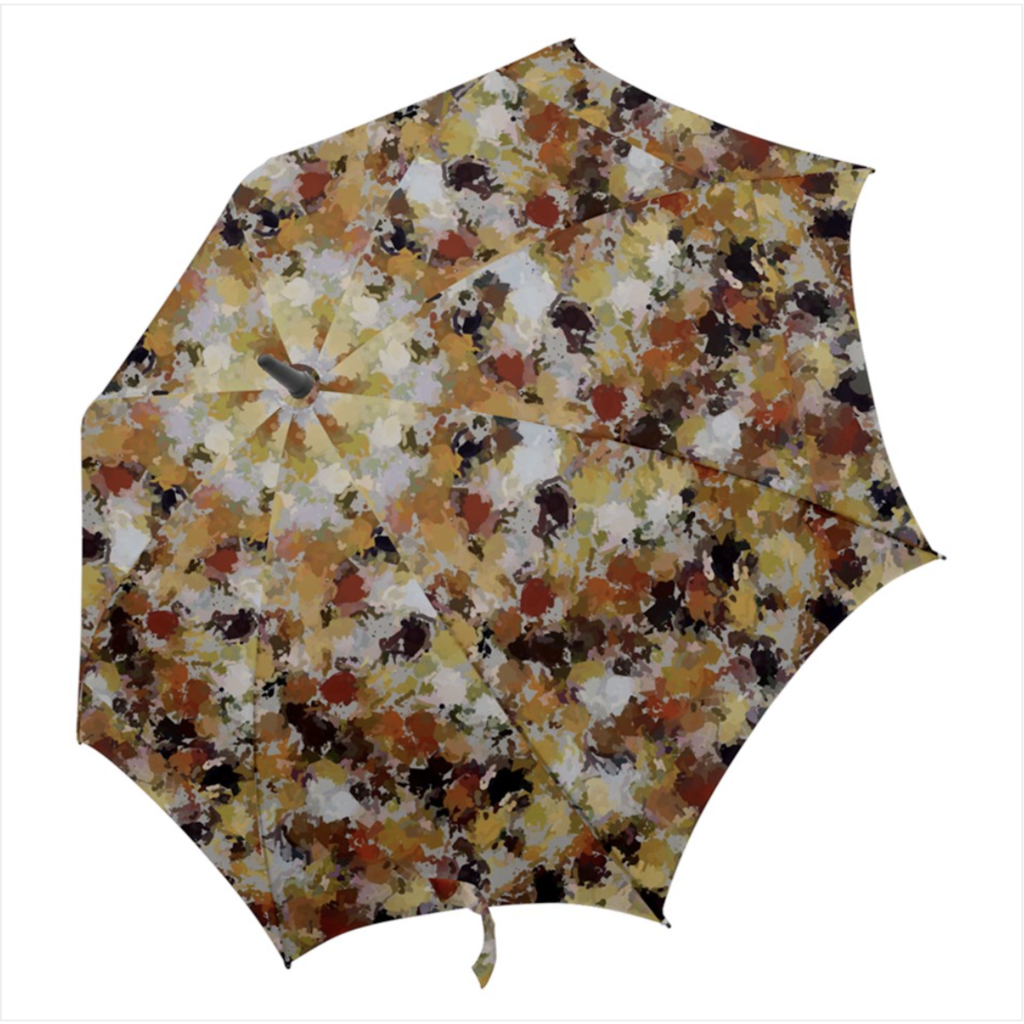 There are seven umbrella sizes, I've chosen just two for my designs. The medium hook umbrellas and the mini foldable shown below.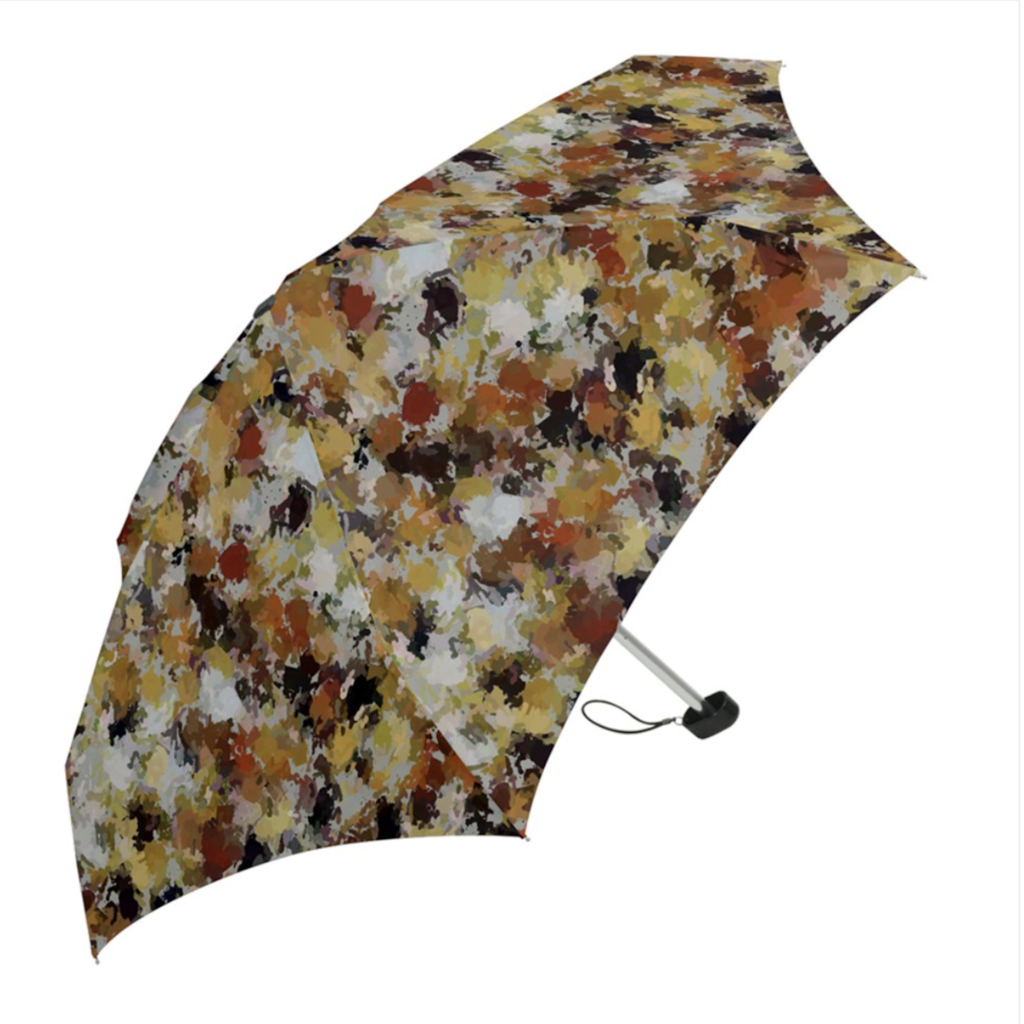 Zipper tote bags keeps items secured and prevents items from accidentally falling out if dropped. It's also machine washable. Easily store your matching rain poncho and mini foldable umbrella inside the tote.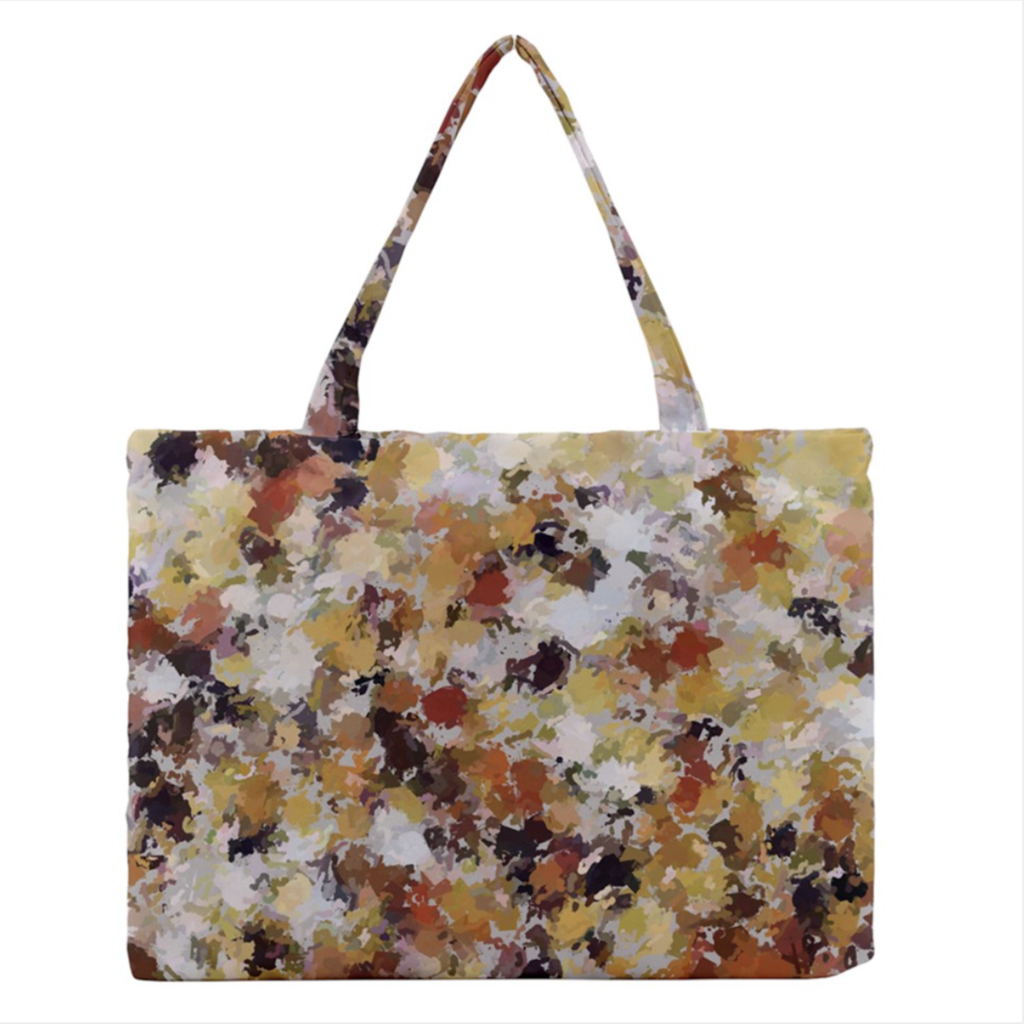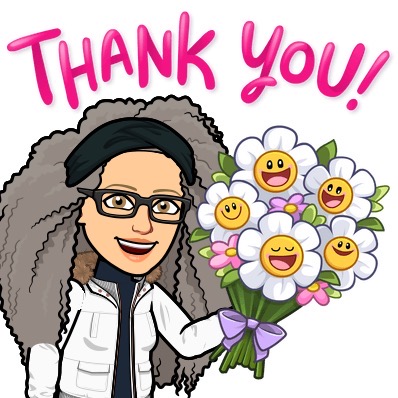 Thank you for reading, sharing and visiting my Cowcow. com shop!