Fashion Friday – Designing my boots
|
October 11, 2019
|
Comments Off

on Fashion Friday – Designing my boots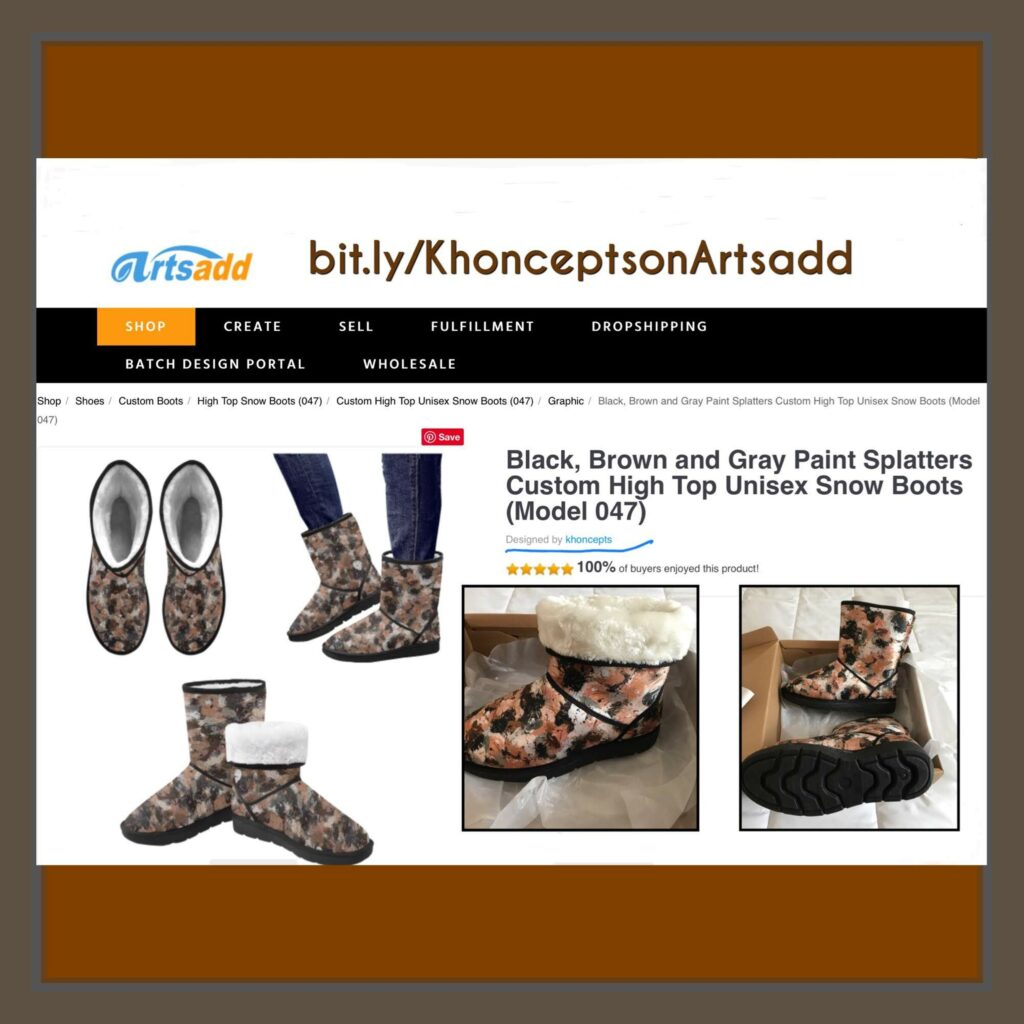 I enjoyed the process of designing my first pair of custom color snow boots. Creating a pair for you using your favorite colors will be amazing! The boots were easy to order online and shipped out fairly quickly. You have shipping options based on how fast you want to receive them including Free Shipping 🙂
I like how stylish the snow boots look with my leggings and how vibrant the colors printed. I selected my Black, Brown and Gray Paint Splatter artwork because the seams and the bottom of the boots are black. The snow boots have a sturdy rubber sole and cushy insides.
Designing this pair of boots took less than 15 minutes. Producing the eye catching Black, Brown and Gray Paint Splatter color pattern however, took hours haha. The majority of my wardrobe is black or with black accents. Having one main fashion color keeps things simple and affordable for me. Ironically though, I love conceiving bright and colorful prints for others to wear.
The majority of my patterns can be transformed in vibrant clothing, lovely home decor, gift packaging and even office supplies. Mix and match to make the perfect goodie bag for a man, woman or child.
Visit my different shops and feel free to contact me with your favorite colors using the comment box below and/or directly from one of my shops.
Here's to wearing stylish;y comfortable, personalized snow boots.