Sunrise Colors of Nature – Fashion Friday
|
October 18, 2019
|
Comments Off

on Sunrise Colors of Nature – Fashion Friday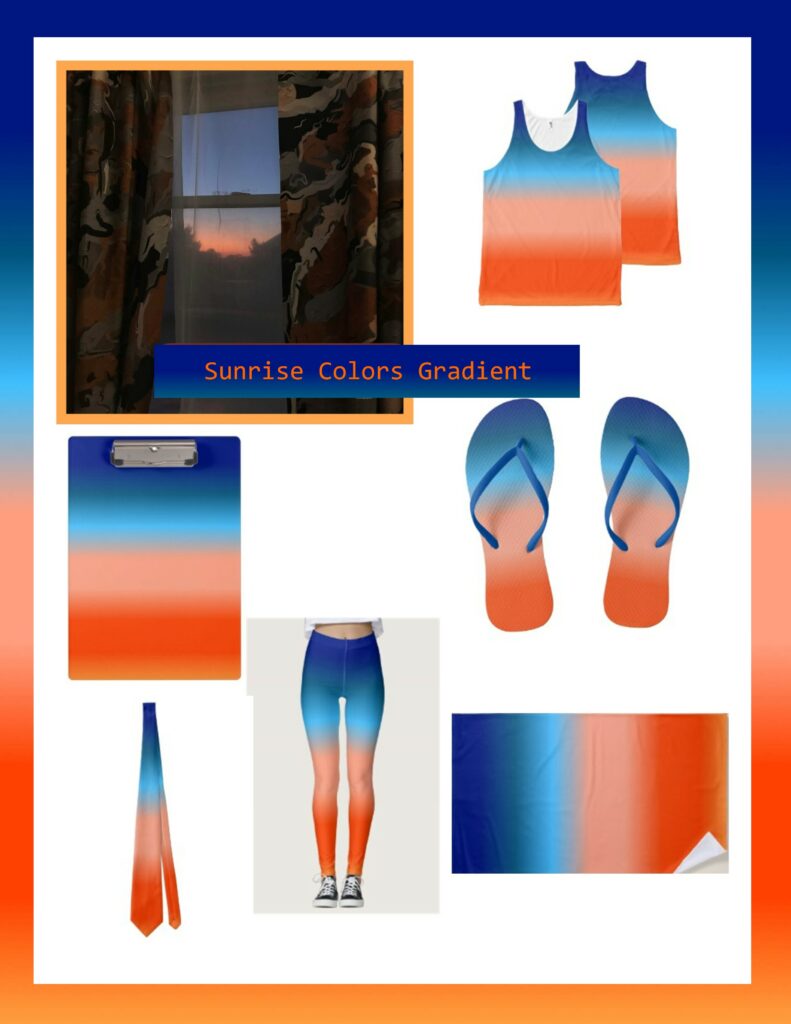 Fashion wear inspired by colors of the sunrise
These gorgeous "Sunrise Colors of Nature" features cascading shades of navy blue, lighter blue, light orange, dark orange. Fashion inspired by the colors of nature are my favorite method of designing. The colors of nature in its purest form.
These patterned leggings subtly represent nature. Matching accessories round out the outfit. Chose the flip flops, the towel or the tank top. If these are going to be gifts, consider packaging them in the matching tote bag. You'll be a big hit with the person receiving the gifts. 🙂
Happily, most of my artwork is customizable. Below is a screenshot of how to rotate the pattern. Place the orange on top or rotate it vertically, it's totally up to you! Design changes are immediate. Happy clients are the best. If you don't like the changes and can't get it back to the original, click out and return to original default.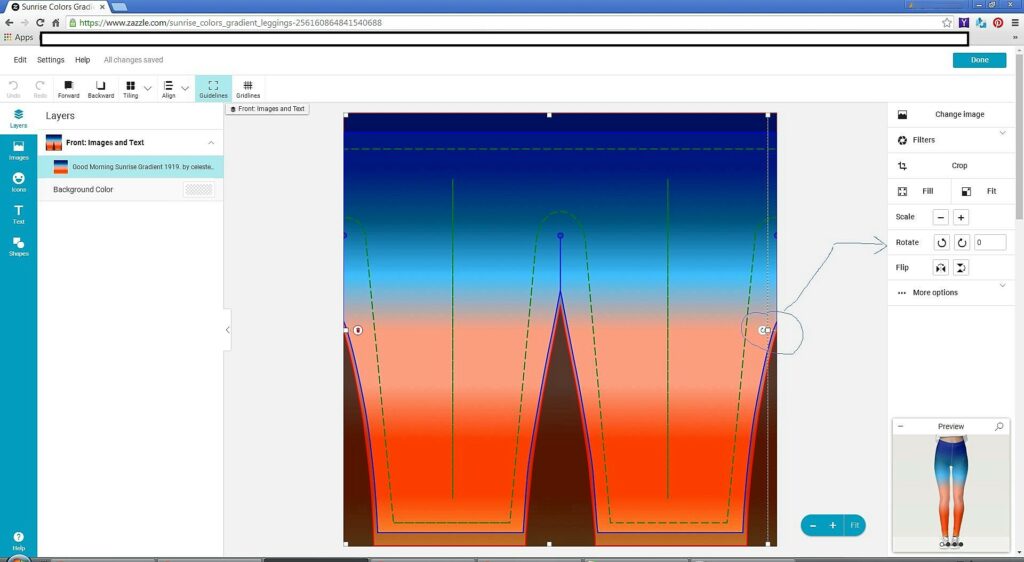 Clients like options. They will now be able to buy complementing multi-color sunrise prints, I created a few solid color options named Sunrise Blue and Sunrise Orange. Easy right. haha The Sunrise Colors of Nature solid options will be added soon.
Feel free to send me your favorite three colors using the comment field below or email a special photo and let's create something for you.